While people from my high school in my very traditional and conservative hometown were getting married almost immediately out of high school, I reveled in the fact that my friends and I were in Los Angeles. Living these fun single lives. Staying out all night, good friends, food and drink - you know basically living it up. It gave me great pride to announce that my only married friend was a newlywed at 38 years old. In other words, there was no ticking clock, no mother peering down her nose looking for her grandchildren. It was kind of amazing when you think about it. I felt so normal. I made the proclamation I wouldn't get married at all. I had the perfect ratio of male and female friends which kept me sane; romantic interludes weren't scarce, I had my dogs, I had my apartment and a job - I mean really how could you ask for more?
Then one day the big banks started playing fancy shenanigans with people's money, and my real life version of a never ending episode of FRIENDS started to feel a little like a real life version of a never ending Bridget Jones disaster. Ok, you're wondering how on earth I could blame the banks for my own personal crisis? Let me explain. One by frickin' one; between January and May of 2010 nearly every friend of mine who was single got engaged! And I don't mean we're engaged, we're gonna have a long engagement and then break up in 4 years - I mean engaged and getting married in 6 months! All of them, all of those traitors just up and decided one day to get married behind my back! There's a very good reason for this. The main reason is that they're in love, but let's examine the big business' role in this shall we? End of 2008 economy collapses, 2009 people freak out, beginning of 2010 everyone is looking for stability:
"During a period of economic growth, when you have a more entrepreneurial climate, people are more me-oriented. But when times get tough, and you are out there on your own, you are going to look more for security in relationships." . Previous periods of upheaval have seen an increase in weddings. (1)
I'm sorry, was that you mocking me before I proved my point? I mean there are wedding industry folks all over the place talking about how the recession has not hurt their business at all. (2) What's up with that? People are deciding not to get divorced because it's too expensive and actually working their stuff out! (3) All of this is very good for everyone - unless up until the end of 2008 you decided it was a very good thing that none of your friends were settling down.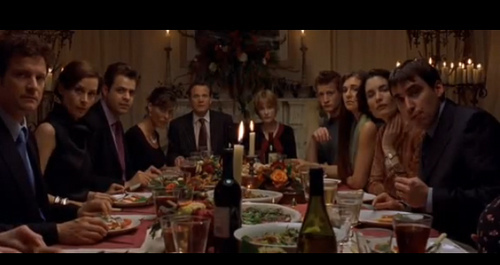 Not only did Goldman Sachs turn me into that horrific scene from Bridget Jones when everyone is asking her "what's up with single women in their 30s", they are directly responsible for me not being able to afford a house, pay back my student loans and my inability to find a suitable date for Saturday night.
Now here I am and my youngest friend getting married is 25. And I'm the oldest single person out of all of my friends, and now I've decided I actually do want to get married - so I can have a registry at Nordstrom- except that I'm pretty sure Nordstrom sees me coming with the charge card debt I've racked up with them over the years. Next week I'll explain how Nordstrom is responsible for my bad credit.

SUBSCRIBE AND FOLLOW
Get top stories and blog posts emailed to me each day. Newsletters may offer personalized content or advertisements.
Learn more