As I prepared to leave Dubai following last month's 10th annual Arab Media Forum (AMF), the one image that really stayed with me was the dedication of the people involved in putting together such a landmark event and I don't just mean the Dubai Press Club (the organizing body), but also the impressive group of young Emirati locals who volunteered for a number of supporting tasks such as ushering, filling up questionnaires, managing registration, photography and assisting with press inquiries.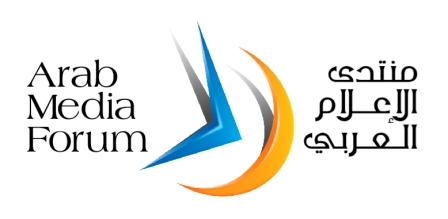 (AMF Logo -- Dubai Press Club image)
You see, the long-standing perception is that Emiratis, like many other Gulf-Arabs, tend to stick to managerial roles while manual work is left to a large number of foreigners (which is still very true in a large number of industries).
However, it seems the media industry is quickly becoming an exception in the UAE, as more and more locals are taking on what may be perceived in other countries as something which is 'below their social standard.'
In fact, I still remember an incident which occurred nearly a decade ago when I traveled to Saudi Arabia to produce some features for my first job ever (I was a television reporter for 'Zen TV', a short-lived joint-venture between Dubai Media City and Lebanon's Future Television).
During that trip, I did a feature about the Jeddah Science and Technology Centre and there happened to be a school-trip happening on site on the day of the actual shoot.
At the time, Saudis weren't really used to seeing TV reporters outside the official context of the state-owned television and perhaps because I was wearing a pair of jeans and a t-shirt the students must have assumed I was a foreigner.
Thus, it wasn't surprising that one of the 7th grade students turned to me and said sarcastically: "If I give you 20 Egyptian Pounds, would you include me in your piece?" (Of course, he hadn't realized that I was a Saudi -- and my Lebanese origins and accent didn't really help convince him either).
Now, back to the present day, I must say that not only were the Emiratis different in the sense that they were used to having reporters roaming around their cities, but they were doing the actual job themselves (and not just the glorious parts of it).
It was also interesting to see the large number of local talent at the Dubai Television's News Centre, which I visited during my stay. The Emiratis were certainly not a minority nor was their presence a symbolic one, it was clear that they were a major part of the operation and a lot of those may have very well started their careers as volunteers at previous editions of the AMF.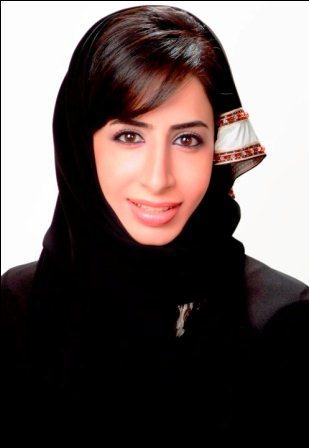 (Maryam Bin Fahad -- Dubai Press Club Photo)
For her part, Maryam Bin Fahad, Executive Director of the Dubai Press Club, said that the increased role of young Emiratis and students at the 10th annual forum was a "continuation of what has started in previous years."
"We sought to engage the youth even more this year by establishing a continuous debate platform for them to share their views, particular that they form 70% of our society," she added.
Of course, what actually helps is that the youth really want to be engaged. For example, at the Forum's press room, the team of local photographers, assistants and ushers were there all throughout the two day event to cater for every guest requirement -- when they couldn't keep up, one of the assistants took out her notebook from her Louis Vuitton hand-bag, wrote down the details of the present journalists and promised to personally look after sending them the required images personally, even if she had to stay after hours (which she did!).
"They better be paying you enough for your efforts," I said.
"We are volunteers, we are doing this for our country," the teenager replied as her colleague poured me Arabic Coffee and offered me dates.
"You are our guest and we don't want you to leave the UAE with a bad impression," she added.
See? I told you that the young Emiratis are becoming media-savvy!

SUBSCRIBE TO & FOLLOW WORLD POST