The latest trend in shopping, particularly for the holidays, is temporary - literally. Pop-up stores, retailers who open for just a few days or weeks, are cropping up all over town to give us all the opportunity to pick up unique gifts at various prices points this season.
The concept isn't new (think of the holiday markets at Columbus Circle and Union Square), but we have a particularly large influx this year, as new designers and mainstream retailers are taking advantage of novel real estate alternatives to test new products, and even a permanent store. All of that is great news for us consumers: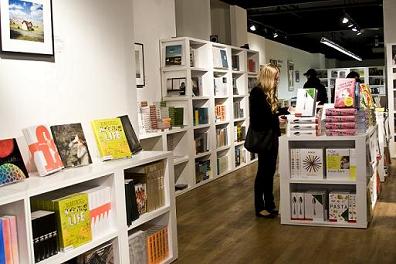 Among my New York City favorites is Phaidon, the London-based upscale book publisher, which has opened a pop-up filled with wonderful art books at 100 Wooster Street through January. I visited recently to participate in a segment on pop-ups to run on the
CBS Evening News
, and the staff is as wonderful as the selection.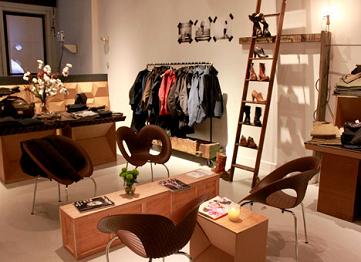 Here/Nau/NYC, 69 Mercer Street, features merchandise from Timberland, a coffee shop and live events. The really intriguing aspect of this store is its construction - it's made of recovered trash! Talk about recycling ...
At 421 West Broadway, Bailey's Irish Cream is sponsoring a shoe pop-up, including designers such as Farylrobin and Seven for All Mankind. The Brooklyn Flea will open Gifted at the former Tower Records annex at West 4th and Lafayette, with a rotating group of more than 50 designers. It opens on Black Friday for a month.
Womenswear designer Jodi Arnold (who has rebranded her Mint line under her own name) has opened downtown through December.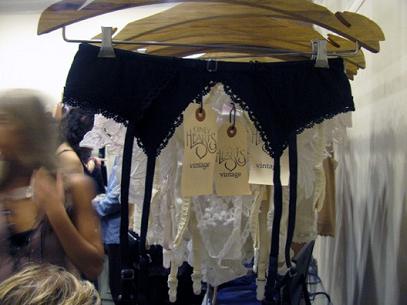 Other companies are opening locations in other stores: Only Hearts has created a popup within its Nolita Store, featuring 30 years of recently found lingerie, at 230 Mott Street. The Museum of Arts and Design opened a pop-up shop in Kate's Paperie at 1282 Third Avenue at the corner of 74th Street. Nearby, Alice + Olivia's pop-up inside Scoop (1275 Third Avenue) will feature dresses, jackets and other signature apparel through January 1.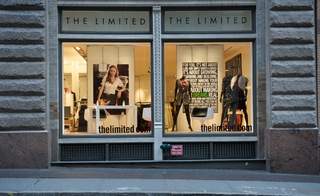 Major national chains are in on the phenomenon, too. For those of us who don't want to schlep the kids' goodies home from Time Square, Toys R Us has opened temporary spaces in a number of Babies R Us stores, as well as a few Holiday Express shops around the metro area. The Limited has extended its pop-up on Spring Street through December.
And websites also are testing brick-and-mortar: technology blog PopGadget.net has opened a temporary store in the flagship Henri Bendel in Manhattan, with items at various prices, including the iKaraoke and a Prada cell phone. It's great for the less tech-y of us to actually handle the merchandise. In a slightly different twist, eBay is repeating its summertime experiment, opening a "store" next to Bergdorf Goodman at 3 West 57th Street - but you can't actually buy anything to take away from there! The space displays the variety of merchandise available on the site, and has computers available to place an order. It's open through Nov. 29.
Pop-ups are popping up around the country, so readers outside New York should look at their local newspapers and websites for what's around near them. But don't forget, they're called pop-ups for a reason. These stores could literally be here today, gone tomorrow, so shop fast and frequently! Happy Shopping!