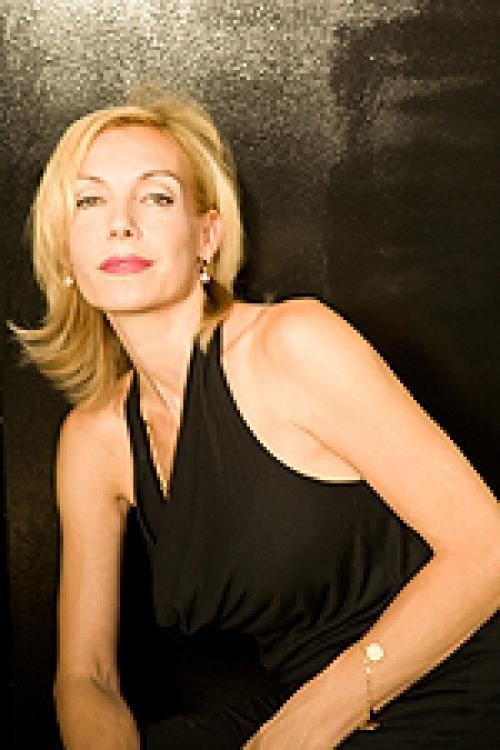 It's the voice -- a sexy contralto that can bring you to tears in a single note. If you've heard chanteuse Ute Lemper, you cannot forget her. Though her musical identity was forged by the songs of the Weimar, the dark genius of Brecht and Weill, she is equally adept at heartbreak -- from alt-rock king Tom Waits to Jacques Brel's "Ne Me Quitte Pas." The woman defines torch, which is why she boasts an international following.
Although she plays massive concert halls abroad, most New Yorkers meet her on the cabaret turf -- from the swanky Allen Room to Joe's Pub, where she's performing Dec. 10-13 in Last Tango in Berlin, a sassy artistic voyage that marries Berlin cabaret and the lush soulful tango of Buenos Aires. "German songs of the 1920s and '30s fit perfectly with tango music," she says, which is "haunting and mournful, a dark existential rendering of the night and humanity."
Her genius is that she doesn't just sing, she interprets.
"The music of the Weimar has lyrics that are courageous, focused on society, corruption, propaganda," notes Lemper. "It explores what the Right says, what the Left says, and how they create their castles of lies. That's very relevant now."
More to the point, who else can emote in German, French, Spanish, Yiddish and English? Her gift is to tap the universal emotional chord -- German is "expressionistic," French is "lyrical and impressionistic," Spanish is "tasty and sensual" -- in any language. But her subject matter is as thoughtful as it is alluring; her goal isn't just to entertain, but enlighten. "I take audiences on a journey and tell them stories. There is truth in the words," she adds. "Mostly, about the desire to be free."
Which may explain why she's fearless artistically. The Bukowski Project just performed in Spain and Italy, puts the poetry of Charles Bukowski to song. The "realism, the immediacy" appealed to her, and she hopes to bring it here. "The naughty side of him is very Brecht." This year, she'll complete The Tango Project, a collection of 12 songs from Astor Piazzolla. Come May 2010, Lemper heads to Santa Rosa, Calif., for Weill's Seven Deadly Sins.
To date, she's recorded 22 albums, including her own compositions. A native of Germany, she trained at the Dance Academy in Cologne and the Max Reinhardt Seminary Drama School in Vienna. While her resume reads like a roll call of enviable turns: Velma Kelly in Chicago, Lola in The Blue Angel and Sally Bowles in a Parisian production of Cabaret, she's focused on solo gigs, not musical theater.
Yet Lemper, a singularly theatrical artist, has given her Joe's Pub performance a sensual subtitle -- "Tale of Love, Loss and Fatal Passion" -- flaming the fire of expectation. Accompanied by Vana Gierig on piano and Tito Castro on the bandoneón, it promises to deliver what Lemper does best: tantalize audiences.
Last Tango in Berlin, Joe's Pub, Dec. 10-13
SUBSCRIBE TO & FOLLOW THE MORNING EMAIL
The Morning Email helps you start your workday with everything you need to know: breaking news, entertainment and a dash of fun. Learn more