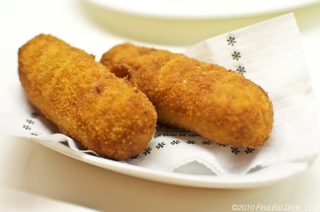 There are too many places in Barcelona to put them all in a slide show. Here are a few great spots to go to Find. Eat. and Drink. This is where chefs love to go and often pass along as their recommendations. Some are obvious, some are not.
Download the Find. Eat. Drink. Barcelona Guide.
Get key insider recommendations from top chefs, sommeliers and culinary experts all over the world by subscribing to the free Find. Eat. Drink. newsletter.
Find. Eat. and Drink. Like a Chef in Barcelona