At Food52 there are so many great conversations on the Hotline -- it's hard to choose a favorite. But we'll be doing it, once a week, to spread the wealth of our community's knowledge -- and to keep the conversation going.
Today: Plunk in your ingredients, seal the lid, apply pressure, produce dinner.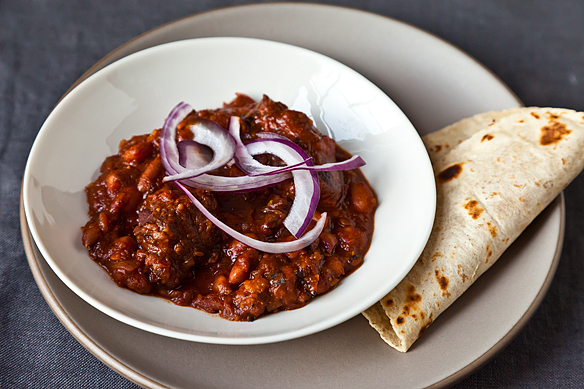 If you aren't already a loyal devotée of the pressure cooker, chances are you hold it at arm's length, confused and skeptical of its magical powers. A machine that cranks out slow-cooked meats and chilis in a fraction of the time must surely be sinister -- a science oven that sucks all the goodness out of your food. Besides, everyone knows that half the pleasure of a braise is the sense of having earned it after an interminable wait.
Yet, throughout human history, certain too-good-to-be-true gadgets have proven to be, well, true. There was fire, the wheel, and the long-awaited portable watermelon fridge. Now, we're (re)discovering our pressure cookers. Plunk in your ingredients, seal the lid, apply pressure, produce dinner. Cara Rosaen was just gifted one, and she turned to the community for cooking inspiration:
What do you like to cook in your pressure cooker? Tell us in the comments!
Food52 is a community for people who love food and cooking. Follow them at Food52.com -- and check out their new kitchen and home shop, Provisions.
SUBSCRIBE AND FOLLOW
Get top stories and blog posts emailed to me each day. Newsletters may offer personalized content or advertisements.
Learn more