In a move part Escher, part why-didn't-we-think-of-that, comes the Dual Beer Glass. Crafted by Matthew Cummings of The Pretentious Beer Glass Company (gotta love the honesty), the cylindrical beer glass houses two separate chambers that meet at the lip. This clever design allows amateur bartenders to pour the perfect Half and Half, eliminating the need for a bar spoon to prevent the two beers from blending.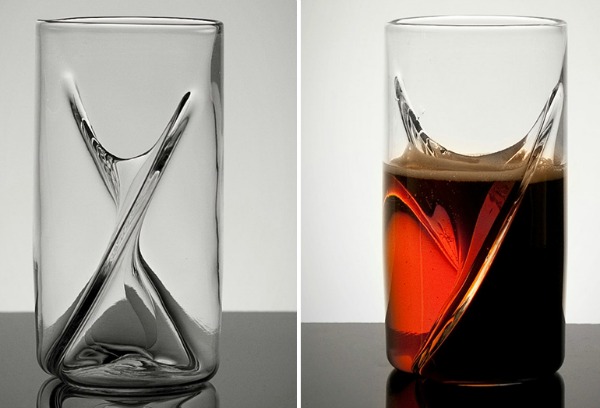 As an ex-bartender whose mussed up my fair share of Black and Tans and (shudder) Cotton Candies, aka raspberry cider and hefeweizen, this utilitarian glassware  has definitely got my interest piqued.
SUBSCRIBE AND FOLLOW
Get top stories and blog posts emailed to me each day. Newsletters may offer personalized content or advertisements.
Learn more