"No one bites down on their food. They're actually biting up."
"Since your top jaw never moves, and your lower jaw is hinging up, the idea of biting down on something makes no sense. You're actually biting up," one of our staff writers, Dominique Zamora, told me one morning last week.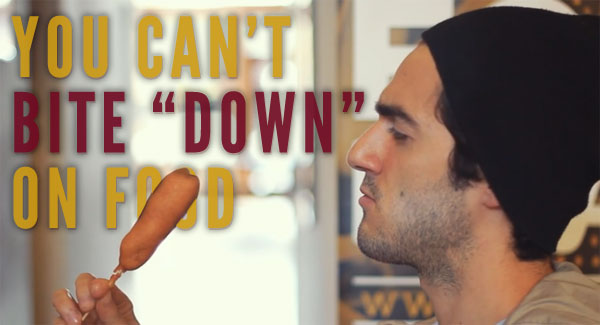 The jaw is only chewing on food when it is moving upwards. 
My reality is ruined. My entire pre-25 year old life was built on the false premise that my upper row of teeth was moving down to crush all the food enemies I put in its path.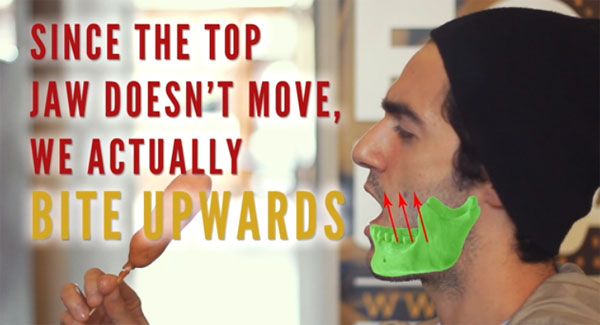 SUBSCRIBE AND FOLLOW
Get top stories and blog posts emailed to me each day. Newsletters may offer personalized content or advertisements.
Learn more