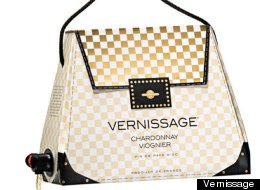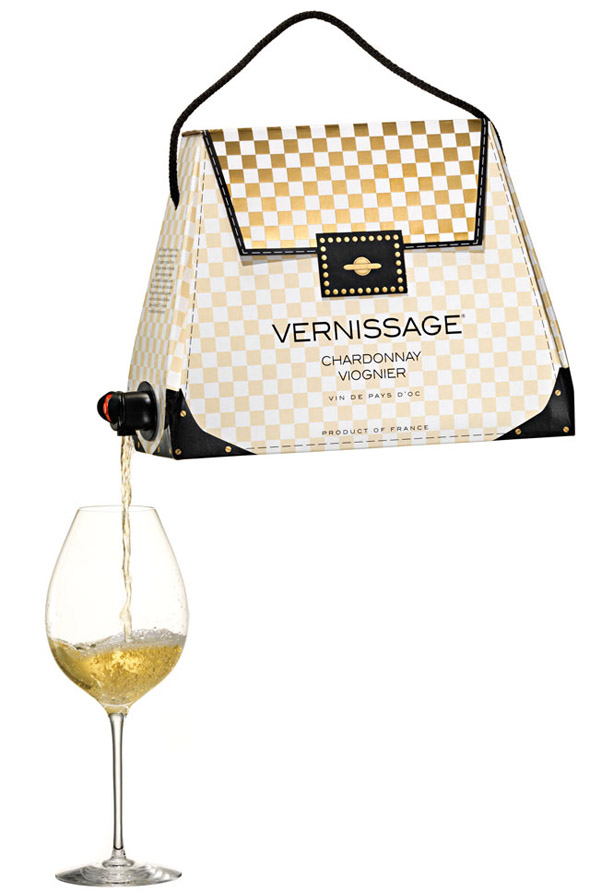 Boxed wine just went couture, with a line by Swedish company Vernissage. Designed to look like a high-end handbag, Vernissage makes your wine-to-go even easier to transport, and you can show some style in the process. That is until you pop open the spout, and pour your chardonnay from a cardboard purse -- that's so gauche.
Vernissage actually uses French wine from Vin de Pays d'Oc, and is available in red (syrah/cab blend), white (chardonnay/viognier), or rosé.
[link, via Laughing Squid]
Follow Foodiggity on Twitter: www.twitter.com/foodiggity
Also on HuffPost:
Certain kitchen tasks are so laborious and annoying that they deserve their own tool, but peeling garlic isn't one of them (just shake it!). Thus, the E-Z-Rol Garlic Peeler doesn't strike us as particularly useful.

Yes, in theory, it would be very nice to have a multi-functioned toaster that could prepare both your toast and eggs. In reality, however, you probably already have a functioning toaster. This item will thus likely be relegated its true destiny: collecting dust in your garage.

Apparently forks aren't good enough for those pesky, briny pickles. That's why there's a tool solely devoted to nabbing those hard-to-spear fellas.

So it's not just forks that are a challenge -- knives aren't fulfilling their potential either, at least when it comes to buttering corn. That's why this "handy" device exists. Maybe if you eat a lot of corn and are really specific about how it is buttered then you could sort of justify this purchase.

Asparagus doesn't necessarily need to be peeled at all. But if you're inclined to shave off thicker stalks, a regular peeler will suffice. Or you could spend $3.95 on a special asparagus peeler if you're into that kind of thing.

Quesadillas are a great and quick snack -- throw a tortilla on a lightly greased pan, add some cheese, put another tortilla on top and flip after a few minutes. If you happen to be spatula-challenged, you can always purchase a totally unnecessary quesadilla maker to take up counter space that would otherwise be covered with something really useful, like air.

Is pouring a gallon of milk or juice challenging for you? Do you wish you could exert a little less effort when quenching your thirst? The Roll 'n Pour has solved all your beverage problems -- all it takes is one completely unwieldy plastic tool that you can roll...and pour.

The infomercial says it all. Just slide and serve. Oh, and sigh. Sigh a lot.

In case the stove just feels too intimidating, the Pasta N More 5-piece set allows you to use a microwave instead. Cheers to the devolution of cooking as we know it.

Oh, we get it. It's an oven, but skinnier.
Follow Foodiggity on Twitter: www.twitter.com/foodiggity