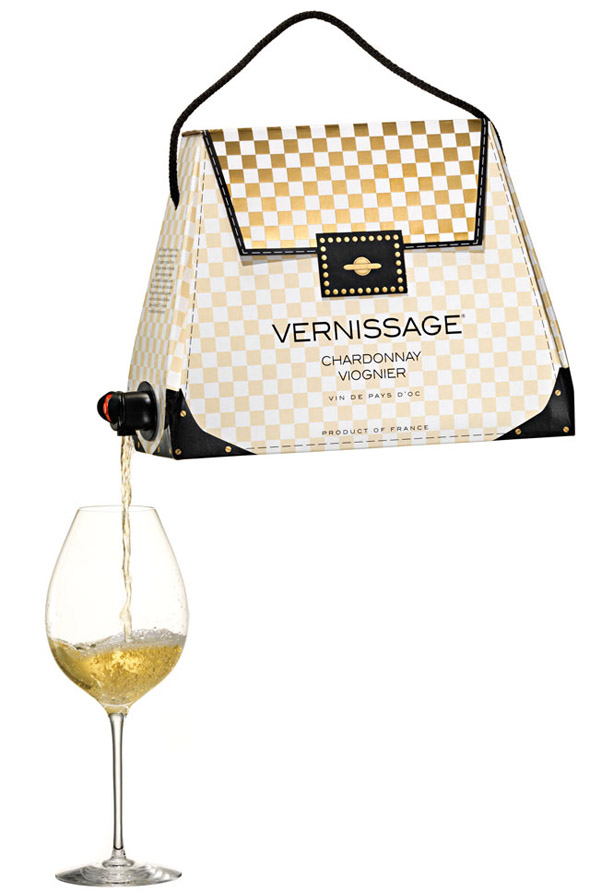 Boxed wine just went couture, with a line by Swedish company Vernissage. Designed to look like a high-end handbag, Vernissage makes your wine-to-go even easier to transport, and you can show some style in the process. That is until you pop open the spout, and pour your chardonnay from a cardboard purse -- that's so gauche.
Vernissage actually uses French wine from Vin de Pays d'Oc, and is available in red (syrah/cab blend), white (chardonnay/viognier), or rosé.
SUBSCRIBE AND FOLLOW
Get top stories and blog posts emailed to me each day. Newsletters may offer personalized content or advertisements.
Learn more