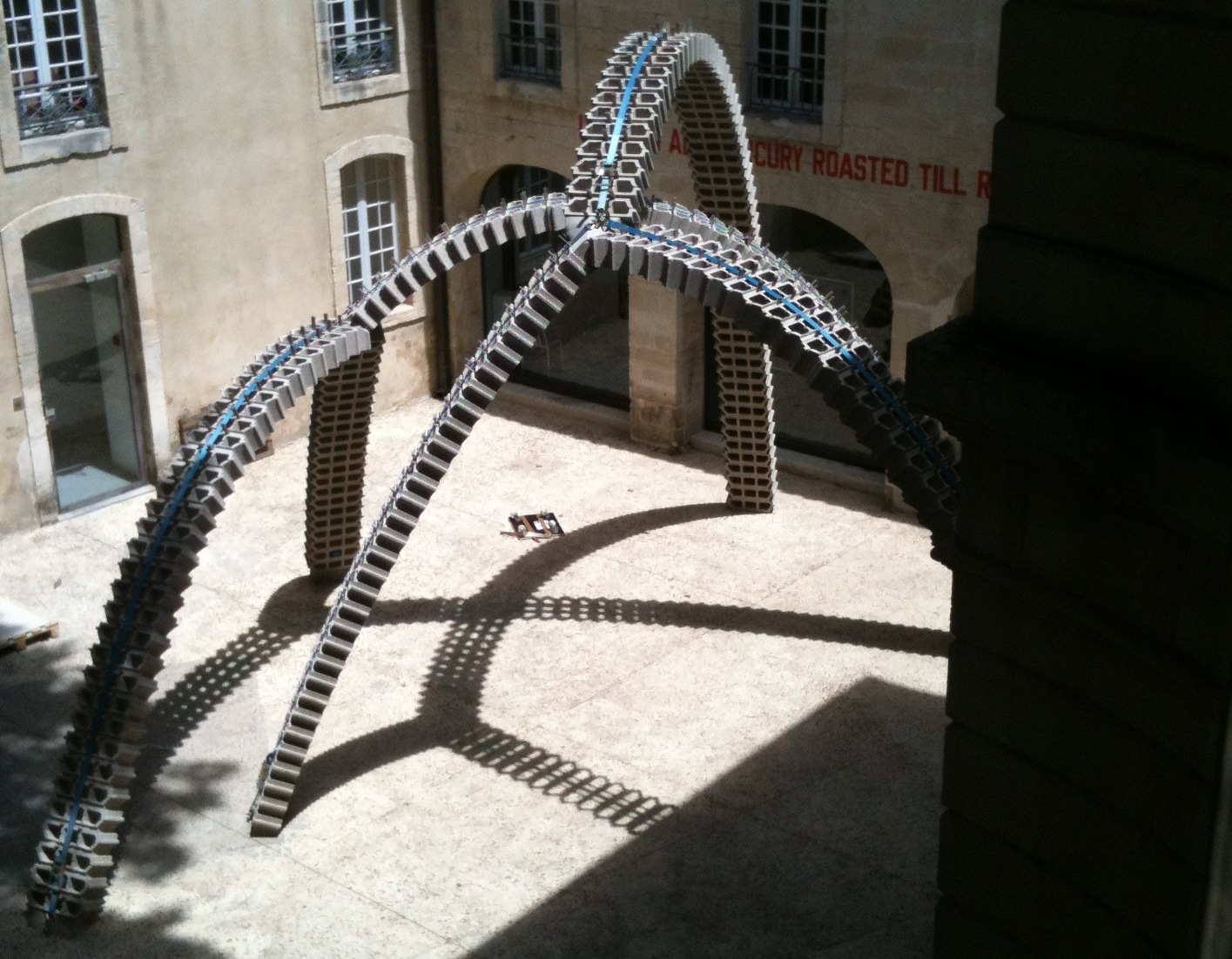 Summer arts festivals have become about as common as sweat bees across Europe and North America, but two stand out above all the others. The Edinburgh Festival in Scotland and the Avignon Festival in Provence, France. Both were born in 1947 in the wake of the destruction from World War II, and both from the beginning sought to capture the memory of the old civilization in collapse and the new absurdist world that sought to be born.
Here I want to talk about Avignon, one of the jewel cities of Provence in southern France. This year it's packed with an exhausting array of British theatrical offerings -- everything from Mikhael Boulgakov's The Master and Margarita to John and Katya Berger's Lying Down to Sleep to The Coming Storm, a new piece by the Sheffield improvisatory troop Forced Entertainment. Not to mention a concert series that includes a German-Swiss wander-music performance called Psychopharmaka, Mozart and a number of sacred music chorales. In short -- scores of pieces produced (as in Edinburgh) in every conceivable location, from school gymnasiums to churches to proper theatres.
But if you want to escape all this auditory bombardment, there is one island of contemplative contemporary art that has just opened in an old manor house at the very heart of Avignon -- and it's the single richest private collection to arrive in France, say the promoters, in more than a century.
For almost half a century Yvon Lambert found himself at the heart of the contemporary art world. His two museums, one in the Marais district of Paris, the other in New York's Chelsea, have shown nearly every major artist of the post-war era. Probably nothing drew more attention to Lambert's galleries than Andres Serrano's Piss Christ that was denounced by US Senator Jesse Helms, attacked by German Neo-Nazis and eventually destroyed by fundamentalist Catholics at Lambert's Foundation in Avignon last year.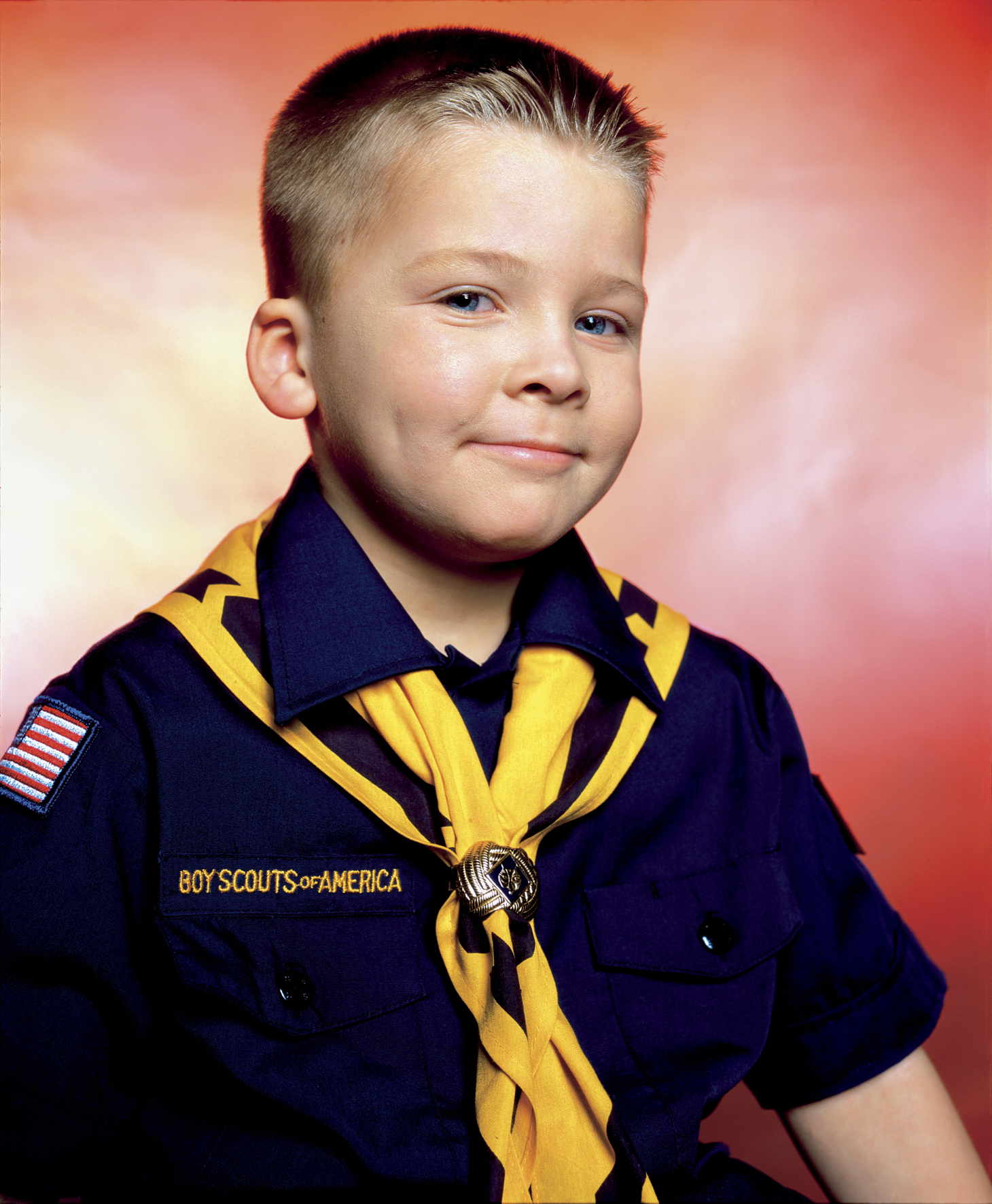 There is, of course, lots more of Serrano's work, notably 30 hyper-realistic and strangely surreal super-sized photographs from his America series including everyone from the late film maker Robert Altman to porno star Vanessa del Rio to Cowboy Randy to Yoko Ono to Cowboy Randy to a pristine boy scout with a sweet waxy smile.
But before all that, just to the left of the courtyard are the multiple arches made of concrete building blocks strapped together and held in place by a blue, nylon trucker's belt from the naturalist sculptor Vincent Ganivet.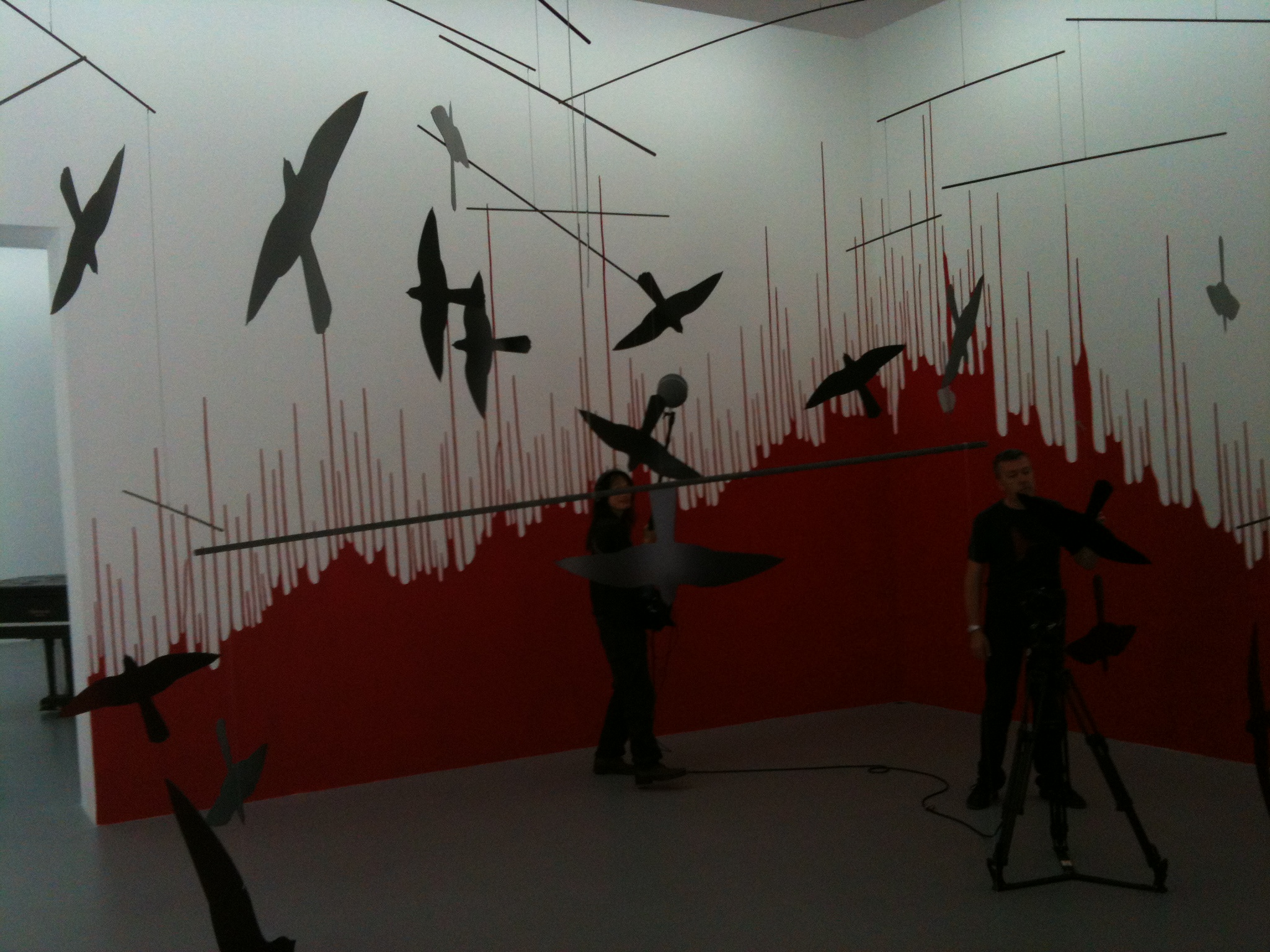 Step inside and you enter a white room painted red as though from blood trickling upside down from the floor that houses flocks of suspended black gulls -- or are they swallows dining at sunset? It's one of several installations by Carlos Amorales, entitled Everything Louder Than Everything Else.
Climb up the stairs and you're surrounded by Barbara Krueger's wall painting/installation titled Who Do You Think You Are? of hands sorting through (secret police?) files and a sparrow perched on an enormous hand.
Once atop the stairway you find possibly the largest collection anywhere of the chromatic skeletal paintings of the late Jean-Michel Basquiat, the Haitian-Puerto Rican who started out as a graffiti artist in Brooklyn, then took New York by storm in the 1980s before dying of a heroin overdose in Hawaii.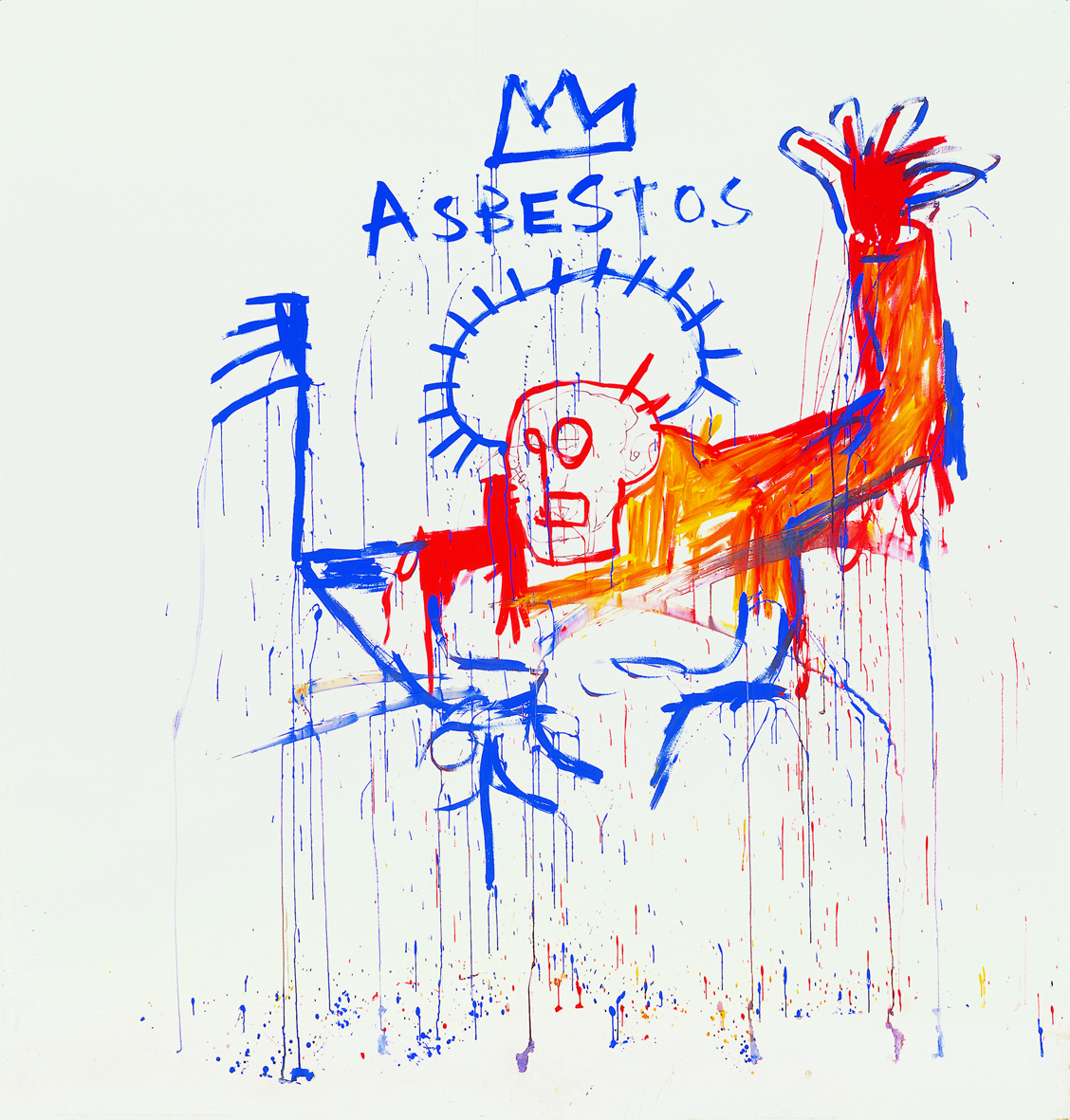 In another room you'll find walls and walls of Cy Twombly, Nan Goldin, Vik Muniz's iridescent black and white called Diamond Divas, including the faces of Marlena Dietrich, Sofia Loren and Romy Schneider.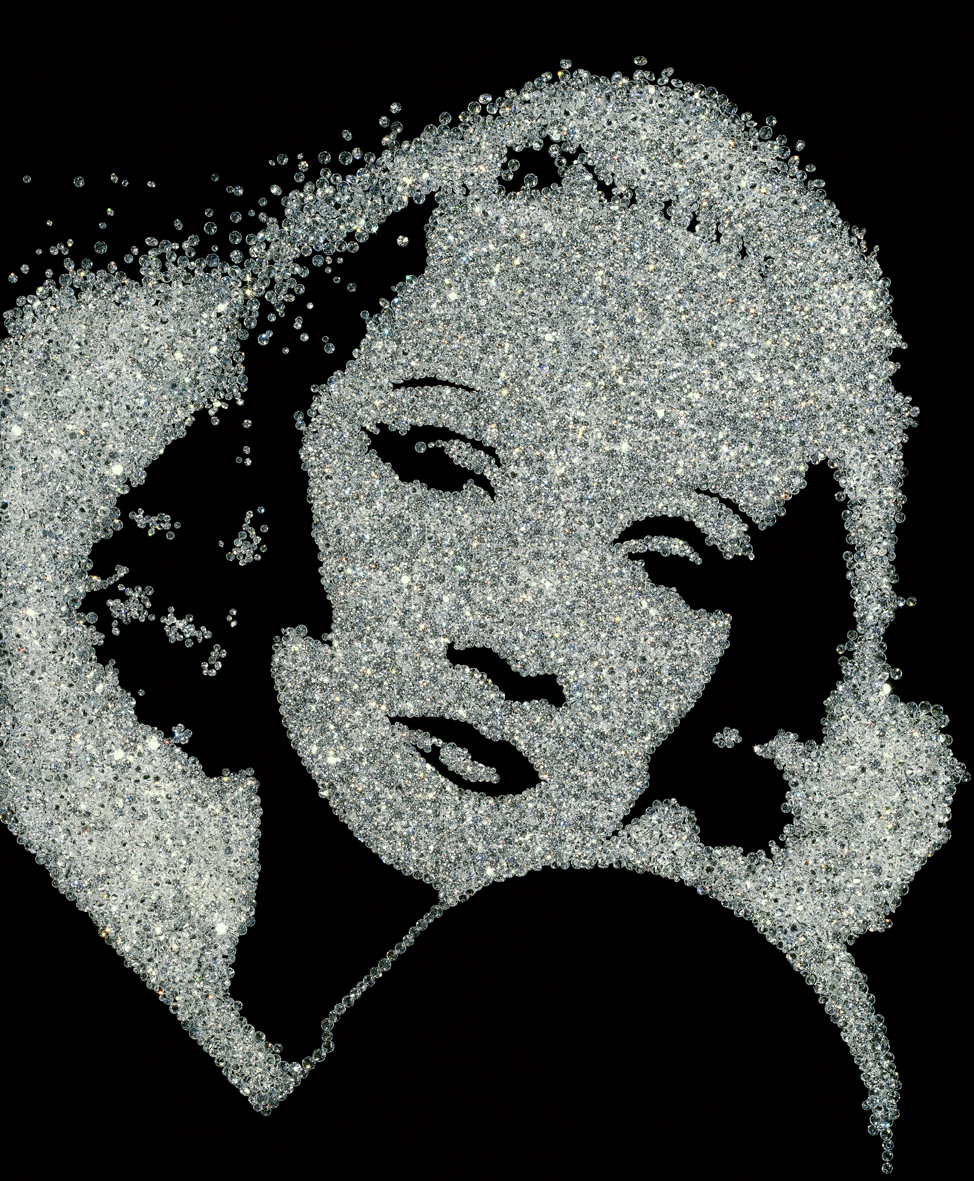 Now in his 80s, gallerist and collector Yvon Lambert began worrying about what would become of his enormous collection more than twenty years ago. In a country that prides itself on its vast art collections, you'd have thought the French cultural establishment would have salivated over the Lambert holdings. But, as Lambert says too politely in his forward to the collection album, "In France, to donate a collection is not an easy thing; examples of failed meetings between the State (always capitalized) and great donors one after the other throughout art history. Even Edgar Degas's dream of giving his private collection to the French public was dashed at the hands of tax agents of mincing "functionaires." In another case one of the masters of American pop art struggled valiantly to give his multi-million dollar personal collection to a provincial town in central France, only to be refuffed by Customs collectors who insisted he pay enormous entry taxes before they could accept his gift. The works stayed in America.
Lambert finally did succeed, labeling his 578-piece collection, Key Works of the Yvon Lambert Donation. It is an island of the sublime in this hyper-active summer at Avignon.
All photos courtesy Collection Lambert en Avignon except otherwise noted
SUBSCRIBE TO & FOLLOW CULTURE SHIFT
Every Friday, HuffPost's Culture Shift newsletter helps you figure out which books you should read, art you should check out, movies you should watch and music should listen to. Learn more