The other day we received a wacky cover letter. It's the type of bizarre letter we receive a few times every year. We cringe when we get it and have taken measures to stop them, with no success. We are certain that some company out there is charging a fee to job seekers for this "professional" cover letter, because they are all written in the same vein.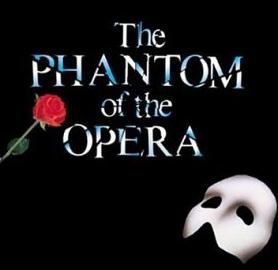 Here's what landed on our desk:
Dear Mr. Whelan,

Just about everyone enjoys a Broadway play, at least occasionally. The best and most enduring musicals - those with engaging choreography, entertaining/clever plots, and foot-tapping/upbeat music - can pack in the audience for years. "Phantom of the Opera" opened in January 1988... and, is still going strong. It's the longest-running Broadway play of all time.

Take a guess at #2. It's Cat's, which ran for 18 years, 1982-2000 - an incredible 7,485 performances. Cats might be revived on Broadway, but it closed. All plays close, even the best.

My run at (company) was long like Cats - 12 great years. The Company shut down my division -- not because of me, our metrics were excellent.
The rest of the letter had odd references, for example, "As the youngest of four boys, I learned how to fight for the last pork chop."
A few months ago we received a similar letter that started out, "The greatest invention mankind has known is fire. But it wasn't until fire was controlled that it became useful." This letter also continued to go down a similar path where the candidate linked the management of fire to his professional career. It didn't ignite (pun intended) our interest.
We understand how someone might want to differentiate themselves to a recruiter and stand out from the crowd. However, the best way to do that is to write a cover letter that is sincere, straightforward and highlights your accomplishments. Recruiters understand that in these difficult times, divisions close, companies get acquired, and people lose their jobs. No need to spend a paragraph explaining why you are on the market. Use that space to talk about the contribution you made and why your experience would be valuable to another company.
Here's a cover letter that was emailed to us this morning, which we think does the job:
Hi Gladys,

I am looking for a sales leadership position with a late stage startup in data storage. I have both domestic and international experience and have a consistent track record of overachieving revenue objectives.
This was followed by three excellent bullet points of her achievements. The email closed by saying:
I realize that recruiters are receiving a large volume of unsolicited email, thus I'll make an offer to help you. If you are working on a search requiring sales professionals in the data storage market, I would be happy to provide leads to you. Attached is my resume. Thank you for your time and consideration.
This person is now on our radar screen as both a candidate and a potential source of referrals.
A well written cover letter helps you receive the attention that you are seeking -- positive attention. Trying to be gimmicky seldom works and can actually work against you. Instead of drawing an analogy between your career and something far fetched, make the connection between your experience and what you can do for a company. The more adept you are at communicating your strengths in a cover letter, the more likely you'll do the same in an interview.

Whelan Stone
Executive Search and Coaching
Authors of GOAL! Your 30 Day Career Plan for Business & Career Success
SUBSCRIBE TO & FOLLOW THE MORNING EMAIL
Start your workday the right way with the news that matters most. Learn more