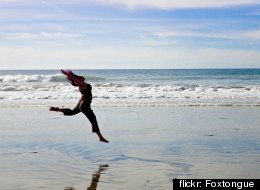 In this video I share about my S Factor journey toward discovering my "erotic creature." To learn how to awaken your power presence within, watch this vlog.
If you want to learn more about accessing your attracting power join me tonight in NYC or Livestream video for my Manifest Your Desires lecture.
Gabrielle Bernstein is the bestselling author of Spirit Junkie and Add More ~ing to Your Life. For Gabrielle's free guided meditations click here.
For more by Gabrielle Bernstein, click here.
For more on the spirit, click here.
Follow Gabrielle Bernstein on Twitter: www.twitter.com/gabbybernstein