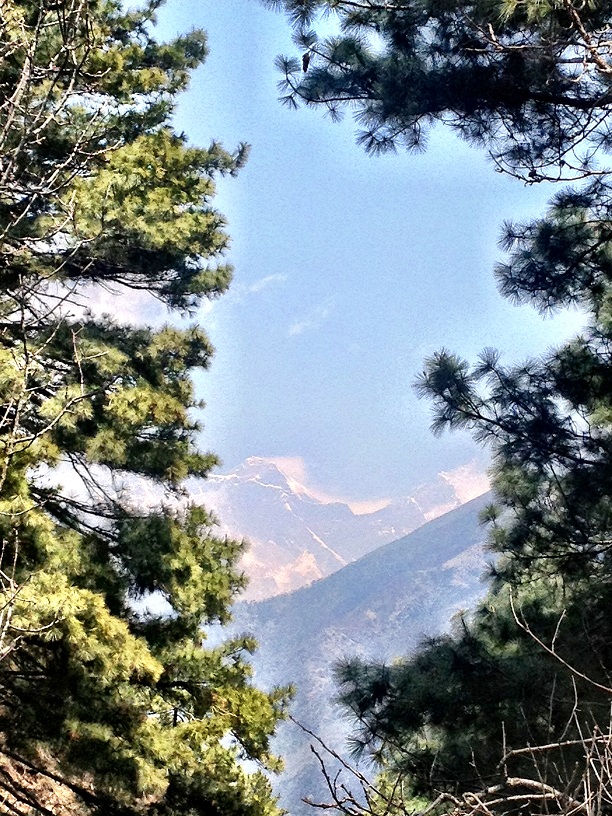 I am day 3 into my Everest for Congo expedition and it feels like yesterday that I was on this adventure two years prior. My attempt on Everest in 2011 left me with so many mixed emotions, but in the end grateful for the journey, for new perspective and for my health and a chance to live another day to the fullest. Although life over the past two years has flown by and lots has changed including living in 3 different cities, so much feels the same and so much comes with new perspective. The drive to come back to Everest still stems from Climb Take Action and our efforts to raise funds and awareness for Women in Congo that have endured gender-based violence. Our fundraising 100 percent supports International Medical Corps and V-Day directly. Reading Eve Ensler's article about her first visit to Democratic Republic of Congo (DRC) left a permanent impression in me and it spurred me to create the campaign Climb Take Action back in late 2007. Since then I have climbed 5 of the 7 Summits, or highest peak on each continent, made a visit to the Uganda/Congo border to meet some of these women and further developed a strong passion for an end to violence against women overall. I wait for the day that women around the world no longer have to face some of the atrocities that still occur today. Sexual based violence in DRC has been deemed as some of the worst in the world with 48 women raped per hour, 1,152 per day and 420,000 per year. These are truly horrific statistics indeed, yet the case in Congo has also opened my eyes to this type of violence occurring in other parts of the world. Organizations such as International Medical Corps and V-Day that we support are making a daily difference in some of lives of these survivors and their support is critical to sustainable change in these communities.
I speak of these women as survivors and not victims because after meeting them , I saw their strength and desire to continue to fight for life, to dance and to smile. I saw how they had a chance to start a new because of the support they were receiving from these non-profits and how otherwise they would have none. They made me take a deep look at my own life and continue to do so when I think life gets hard or challenges seem too much to bear. Their strength and courage as women are a continuous source of inspiration, as are the staff of International Medical Corps and V-DAY that at times put their own life at risk to make the lives of others better.
Now being in the Himalayas, a new level of inspiration arises from the majestic surroundings, the kind-hearted people, the amazing strength of the Sherpa community and from fellow adventurers all here for many different reasons, but many here because they are driven by a cause as well. I have nothing to prove, this is not a conquest of me against a mountain, but more a challenge against myself. Most mountaineers know the sport comes with a degree of suffering in return for personal accomplishment and to see and experience what very few will get to in their lifetime. I have always thought that the glory of reaching the top of a mountain is much too large to be enjoyed on an individual basis...so hence my campaign Climb Take Action for women in Congo, where I hope my journey will encourage and inspire people to help others along the way and also promote pushing one's limits.
When I started the campaign I said, "the extraordinary is always possible; never limit yourself or life's potential." I firmly believe that now, as the extraordinary is happening. If anyone would have told me I would be going to Everest not only once, but TWICE in my lifetime I would not have believed it, and well here we go again.
Thanks for letting me share the journey with all of you! If you would like to support our efforts for women in Democratic Republic of Congo, please visit: www.climbtakeaction.com. All donations are tax deductible and benefit International Medical Corps and V-Day.