"Blow, winds, and crack your cheeks! rage! blow!" Turns out Hurricane Sandy was just following King Lear's advice.
And rage she did, leaving up to $50 billion in damage in her wake -- so many areas in rubble and people trying to rebuild their homes and their lives.
Damage like this does not disappear with a news cycle. And fortunately there are people on the ground, angels really in this holiday season, working so hard to help rebuild and continue the hard work after the news spotlight has moved on.
People give in whatever ways they can, or know how to - donating clothes and money and refuge. A journalist colleague of mine gathered up toys and beauty items to wrap as gifts for kids, 'tweens and teens who otherwise would have a barren Christmas. Musicians give concerts (the 121212 concert had powerful headliners and a huge audience, raising over $30 million), comics give standup (Joy Behar and a host of comedians performed Comics with Benefits at 92Y on 12/10/12 to raucous laughs and more revenue)...
And Shakespearean actors offer succor by the Bard. Shakespeare with Benefits -- Sandy Relief: A Bard-Based Variety Show, on Monday, December 17, is all of that and more -- songs certainly, comedy, most definitely, and immortal words that have offered solace and insight for more than 400 years.
Although not as high profile and heavily funded as other benefits, no less heartfelt; the benefit is a labor of love by producer/director Kate Konigisor and an ever-evolving troupe of actors that has joined her at a Vermont Shakespeare Retreat that began 12 years ago. But the benefit itself is an idea that has been percolating:
"[It] came [to me] when the earthquake and tsunami hit Japan. I wanted to do something then, but just didn't have the -- what? Courage? Time? Oomph? All of the above, I think," said Konigisor. "Then, when Sandy hit, and I was seeing so much devastation so close to home, I just took the leap. But none of it would be possible without so many people jumping with me."
Which underscores the fact that theater is a collaborative effort. Further collaboration came in joining forces with New York Cares, an agency that mobilizes volunteers to respond to area disasters, working tirelessly to provide aid for the many post-Hurricane Sandy needs. They were thrilled to pair with Shakespeare with Benefits because of the ongoing need for revenue; as Giving and Special Events Manager Pamela Trzop explains:
New York Cares will have many additional costs associated with our disaster recovery including, but not limited to: supply costs associated with shelter relief and park clean up; transporting volunteers to areas most affected by the storm. We expect these out-of-pocket costs to be hundreds of thousands of dollars by the time our disaster recovery is complete, and these costs could likely grow as we understand the full extent of support needed by our partners and the city.
So the Bard lovers mobilized to produce a variety show -- with emphasis on "variety" -- heretofore unseen in the hallowed halls of classical theater (full disclosure: I was involved with early organizational aspects). Highlights include cameo appearances by award-winning veteran stage actor
John Christopher Jones
, and the bravura baritone
Edward Parks
of the Metropolitan Opera. The classical theater community rallied with generous door prizes, to boot.
For a mere $20, a good time is guaranteed for all.
One woe doth tread upon another's heel
When I began this article, the events of Newtown, CT had not yet happened; I had to finish it after they had. As I said before, Shakespeare is a resource to turn to for succor, because he distills so succinctly what we have been going through: When sorrows come, they come not single spies, but in battalions...
At a vigil the other night, we were discussing what, at this point, distinguishes us from a third-world country. What indeed? Ravaged by weather and shattered by man-made events, in a country we thought we knew, as it is subject to repeated batterings of horror and sorrow, while we sit by, seemingly helpless to effect change.
But we are not helpless to effect change. I just heard about Unify.org, another collaboration, here with The Visionary Arts Foundation -- a call for artists to submit pieces that exemplify unity and positive visions of the future.
We are not helpless to effect change, because we have so many ways to gather -- to share our gifts, to share love, to find ways to help. And to heal. And we will do it as often as there's a need. To quote another classic, Dr. Seuss, via the Grinch: "It started in low. Then it started to grow..." To effect a change of ethics and honor, the real things our country was founded on... with a goal of paraphrasing the Hamlet quote to: "When joys come, they come not single spies, but in battalions..."
Shakespeare with Benefits -- Sandy Relief: A Bard-Based Variety Show; All proceeds go to New York Cares for Hurricane Sandy relief efforts. Monday Dec. 17, 2012; NYC at The West End Theatre in the Church of St. Paul & St. Andrew, 263 West 86th Street. $20. If you don't have time to be entertained, you can still take two minutes to donate to NYCares well after the final curtain, at www.shakespearewithbenefits.org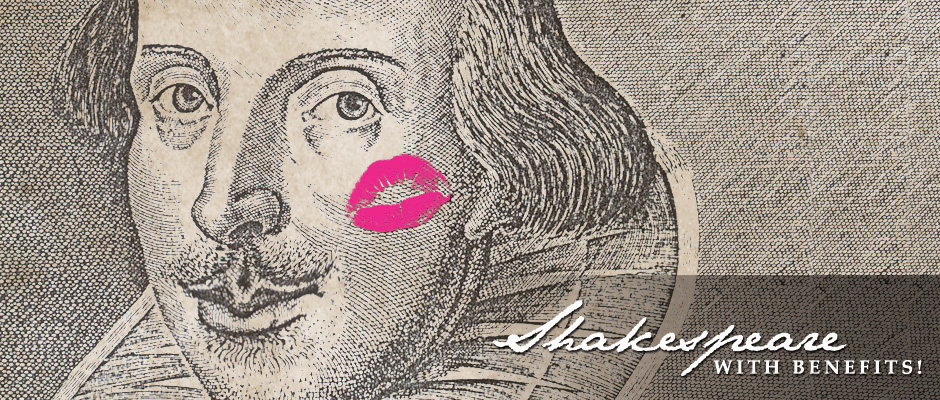 Gerit Quealy writes on Style & Substance at NBC's StyleGoesStrong.com.