On Monday, July 25, 2011, Tony Malkin, the owner of the Empire State Building and Amory Lovins, Chief Scientist at the Rocky Mountain Institute, spoke in Aspen about the $550 million green upgrade to the Empire State Building. The story is not only amazing from a conservation perspective, but from a business perspective as well. The objective in this case was to give the world's most famous building an eco-friendly makeover and save money while doing at the same time.
Buildings in New York consume 80% of all energy. If you want to have a sound solution to the coal issue, you need to get serious about designing and running buildings very differently. This is not a problem of technology or economics, but adoption. The main model at Rocky Mountain Institute, a think-and-do tank, applies knowledge with powerful private sector partners. Greening the Empire State Building is a teachable case and provides competitive pressure for emulation. This model can be replicated with any size building.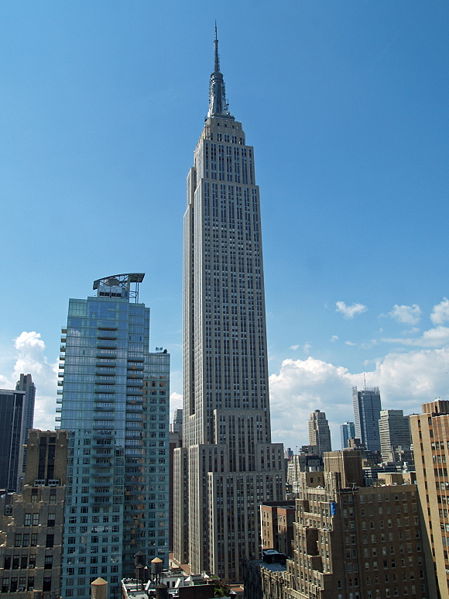 Photo Credit: www.NYC-Architecture.com
The eco-friendly makeover reduced energy costs by $4.4 million a year--and created 252 jobs at the same time. The measurable return on investment and creation of jobs is an argument that makes sense with Democrats, Republicans, and everyone else in between. Everyone can agree - that making money is a good thing and creating jobs jump-start our economy.
The Empire State Building focused on energy efficiency retrofits including window refurbishment, insulation replacement, thermostat additions, motion detector and infra-red lights, a reduction in plug-load by 40%, and life cycle cost analysis. The result was a more efficient building. A smarter building.
Greening the Empire State Building created a replicable model for energy efficiency reinvestment. Tony Malkin's level of intent and leadership transformed the most famous building in the world. To learn more about the eco-friendly makeover of the Empire State Building, go to www.esbsustainability.com to learn more.
SUBSCRIBE AND FOLLOW
Get top stories and blog posts emailed to me each day. Newsletters may offer personalized content or advertisements.
Learn more