The death of Farrah Fawcett (at 62) certainly made me ponder a few things. I'm sure I'm not alone. I wasn't even a teenager when Charlie's Angels first burst onto the seen back in 1976. But, for some reason, I was enamored with Farrah Fawcett. I watched every episode in that first season of the ABC hit, which also starred Kate Jackson and Jaclyn Smith. I was captivated by what this spirited creature called Farrah was doing. She toted a gun, she flipped her hair, she smiled -- a lot -- and she rode a skateboard. I remember getting one after I watched the episode in which her alter ego, Jill Monroe, grabbed onto the bumper of a car to outrun the bad guys. I bought the poster, of course -- that famous poster which sold 12 million copies -- and a gaggle of Teen Beat magazines, and every other magazine for that matter, that had her image plastered on the cover. (I recall one magazine simply put Farrah's image on the cover with a tagline--"absolutely nothing about Farrah Fawcett in this issue.") So, I began an "Angels" scrapbook. I put pictures and posters on the wall in my room. My Polish mother walked in one day, took a look around and immediately thought I had morphed into a pre-teen stalker.
What was it? What held me so captivated by Farrah? Today, as a gay man, looking back, it's easy to take a mental leap and say, "Well, you just wanted to be her." But I don't believe that to be true. (And really, I think it's about time the world accepts the fact that just because a man is gay, they don't necessarily want to be women.)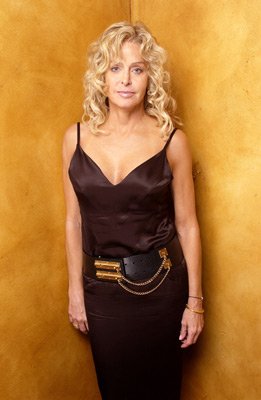 I think Farrah represented for me the cool sister that I never had at the time--somebody free and empowered and, most of all, fun. Growing up in a family of Polish immigrants, I was always searching for a sign, a clue that I belonged. This woman with wild hair, somebody who appeared to be so uninhibited to me, signified a type of freedom I craved for yet could not relate to. I had, after all, come from a family that barely survived Stalin's wrath. My young impressionable mind constantly sought out icons. Lee Majors became one. Lindsay Wagner another. Of course, Paul Michael Glaser from Starsky & Hutch. Curiously, I wanted Barnaby Jones (Buddy Ebsen) to be my grandfather; Cloris Leachman an aunt.
Oh, how those television characters became an extended family. But Farrah ... she was the one I would chronicle the most.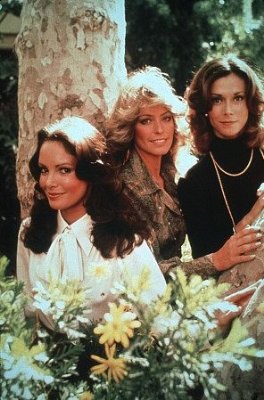 When Farrah left Charlie's Angels after the first season, I kept my scrapbook and renamed it the "Farrah/Angels" diary. Every week, I'd cut out news articles and pictures I'd find in People Magazine (when there were stories with real heart in there) and countless others. Occasionally, my mother would spot me at the kitchen table in our home in Elmhurst, Illinois, a glue stick in my hand, the scissors nearby. She'd look over my creations and muse, "Are you sure you're OK?"
But I was fine. And I wasn't alone, either. The rest of the world dug Farrah. Besides, the neighbor down the street, Keith Sundae, was so much more into Farrah than I was. He had three times as much paraphernalia and even made it in the Chicago Sun-Times as her uber fan.
Time passed. I kept track of Farrah, curious about her evolution as an actress. She was an artist first, which is why, I think, her immense success early on may have been a bit baffling. She had never studied acting but boy, she was determined. After several box office flops (Somebody Killed Her Husband, Sunburn, Saturn 3), she turned corners. By 1981, she delivered a memorable turn in the TV flick Murder in Texas. OK, there really was a there in there. People took notice and some powerful roles came her way.
As for that old scrapbook of mine ... well, I returned from college one semester to find that my mother, eager to do some major spring-cleaning, had accidentally tossed the huge three-volume tome into the trash. (It would have made a good book today, but props to Mike Pingel for carrying that torch.)
I was mortified. "Mother, how could you?"
My mother rolled her eyes, told me to sit down at the table and shoved a plate full of Polish dumplings in front me. "Here ... this will take your mind off it."
It did. So did the 10 extra pounds I gained that summer.
And so, here we are. I interview quite a few celebrities during the course of a year, but I had never interviewed Farrah -- and that's too bad. I would have asked her about her art, her passion to create and what inspired her -- what's she's learned about endurance. But she's gone now, after a long, bold -- and truly -- brave bout with cancer.
As for me, and the rest of us--her admirers and supporters--she's now part of a bigger pop culture scrapbook in history ... one that can't ever really be tossed away.

ON THE WINGS OF ANGEL
Tidbits and other fancy footnotes on a few Farrah outings I've appreciated over the years.
Harry O (1974)
The Role: Sue Ingram, neighbor to a hard-hitting P.I. (David Jenssen)
The Lowdown: First recurring TV role turns head.
Logan's Run (1976)
The Role: Holly, assistant to maniacal doc.
The Lowdown: Futuristic mini-skirt plus bountiful tresses give teenage boys something to fawn over; role adds fuel to blossoming career.
Sunburn (1979)
The Role: Ellie, a model hired to play the girlfriend of a P.I. in sunny Acapulco.
The Lowdown: It may have tanked at the box office, but Sunburn really wasn't all that bad. A light-hearted comedy starring Charles Grodin and Art Carney (Joan Collins had a bit role), it was playful and the perfect summer movie (for that time). A soundtrack featuring the group Wings didn't hurt. (Find it on DVD.)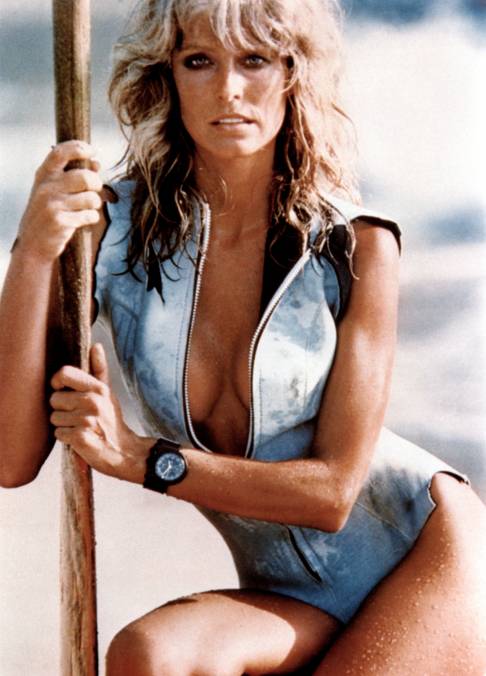 Murder in Texas (1981)
The Role: Joan Robinson Hill
The Lowdown: A plastic surgeon is suspected of bumping off his wife (Farrah). Andy Griffith co-stars. One of the first serious roles that showed off Farrah's dramatic side.
The Burning Bed (1984)
The Role: Francine Hughes
The Lowdown: Battered wife finally fights back -- big time -- and burns bad-ass, abusing hubby while he sleeps. Farrah nabbed the Golden Globe and was nominated for an Emmy.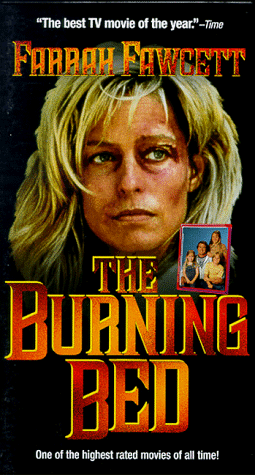 Extremities (1986)
The Role: Marjorie
The Lowdown: Indie flick worth a second look--Farrah turns the tables on a would-be rapist. Based on her critically-praised off-Broadway role. Tres dramatic and gives Farrah more credibility as a dramatic actress.
Poor Little Rich Girl: The Barbara Hutton Story (1987)
The Role: Barbara Hutton
The Lowdown: Woolworth heiress has tons of cash, but very little love. Won the Golden Globe for Best Mini-series.
Small Sacrifices (1989)
The Role: Diane Downs
The Lowdown: Another headturner that finds Farrah morphing into a mother accused of shooting her three children.
Good Sports (1991)
The Role: Gayle Roberts
The Lowdown: Few would recall this short-lived CBS outing -- very short-lived -- and I must be one of a handful of entertainment reporters out there who felt this series actually did show some promise. (It could have used six more eps to flush everything out.) Farrah co-starred opposite life-long love Ryan O'Neal at a befuddled television station.
The Apostle (1997)
The Role: Jessie Dewey
The Lowdown: Never hurts to costar opposite Robert DuVall and Billy Bob Thornton in a Texas-preacher tale.
Spin City (2001)
The Role: Judge Claire Simmons
The Lowdown: Proves, as she did in Good Sports, that she has comedic chops.
Farrah's Story (2009)
The Role: Herself
The Lowdown: In a touching, soul-stirring doc, we see Farrah stripped of the Hollywood illusions in a story that chronicles the holistic, alternative medical route she took to combat cancer. Powerful.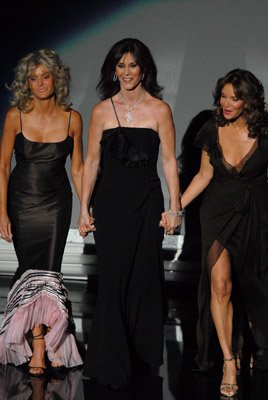 SUBSCRIBE TO & FOLLOW ENTERTAINMENT
HuffPost Entertainment is your one-stop shop for celebrity news, hilarious late-night bits, industry and awards coverage and more — sent right to your inbox six days a week. Learn more