Just a few months after I helped launch The Paradigm Project, a social venture company formed to find new and innovative ways to address poverty around the world, I found myself on plane headed for Nairobi. I was 24 years old and a complete greenhorn, but I had the job of advancing our first clean burning cookstove project to impact the lives of more than 2 million Kenyans over the next 10 years. We had a unique model that used sustainable businesses on the ground leveraged by financing from the carbon markets. Having very little real business experience myself, I had to lean on the only real thing I had to offer: passion for the people and a desire to really change their lives through the project. It would have to do.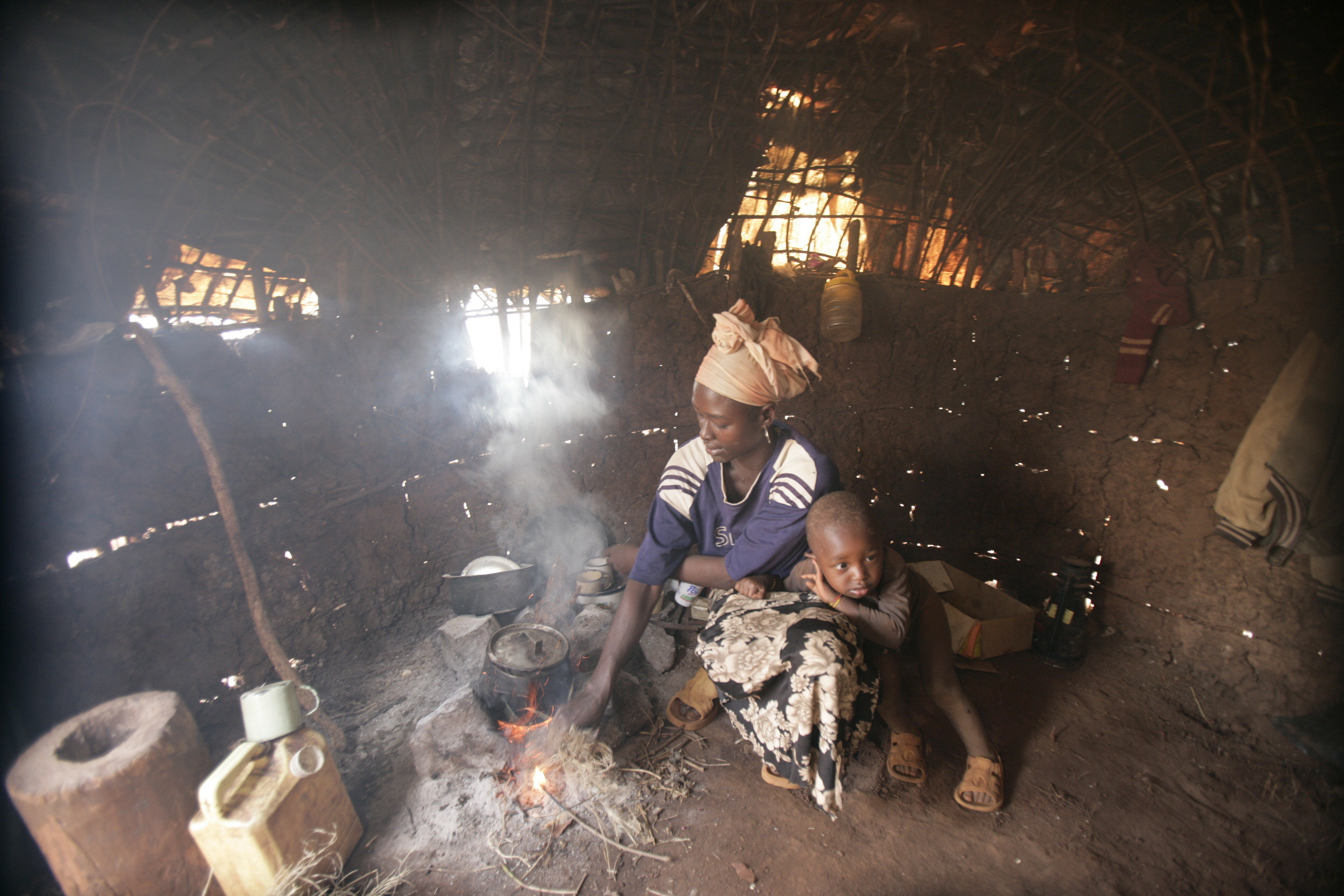 During the first week there was a blur of meetings with World Vision, Food for the Hungry, Compassion International and the local stakeholders involved with our project. Our local Business Manager, a bright young Kenyan woman named Priscilla Wanjiru, whom we had hired only a few weeks before, had patiently managed the process and helped introduce me to Kenyan culture and orient myself to the task at hand. I could see that the coming months in this country would not be easy, but I really had no idea what was coming my way.
Later that same day, Priscilla was tragically killed in a car accident. I got the news, rushed to the hospital and found myself sitting outside the emergency room, head in my hands, reeling from the events and wondering what in the world I was going to do next.
That event forever changed my life. While I hadn't known her for very long, Priscilla was one of those amazing people whom you instantly feel at home with. And I had formed a kind of bond with her husband Andy, who was about my age. I lost a friend in one of those "why did this happen?" kind of situations, and I don't think I'll ever know the answer. But at the same time, I don't think I would be where I am today had it not happened.
Despite the personal loss, I had to find an apartment and figure out how I was going to develop this business that was really just in the initial stages, and set it in the direction of delivering half a million cookstoves. There were a lot of tough lessons along the way. I was trying to adapt to a new culture, learn how to grow a business and orient my life toward new surroundings. Everything was new and foreign and honestly just difficult. But after several months of learning the ropes and working through the discomfort of massive personal and professional challenges, I realized that I was in the midst of one the best experiences of my life, with a wealth of new relationships and friends who were very much outside my typical network of surfers and fellow San Diegans.
Essentially this is how "Stoveman" started for me. I basically fell in love with the place and the people. I became familiar with Kenyan culture and was unusually comfortable and at home in the desert of Northern Kenya. As I shared these experiences with my workmates and cofounders at Paradigm, it occurred to us that other people might fall in love, too, if they could see the heart and trials of the Kenyan people. And so we set out to tell their story and share my experience. I got connected with "Stoveman" photographer and co-director Austin Mann, an incredibly talented and experienced 26-year-old who had been filming documentaries and photographing the work of tons of organizations all over the world. He and I started to frame what this story might look like as a sort of in-the-moment reality series that let viewers live the experience with us.
In "Episode 1: Woodwalk" we spend all day walking and collecting wood with a group of women from the Gabbra tribe in Northern Kenya. Watch the episode and you'll see how grueling it is for women in the developing world to collect wood and cook over an extremely dirty and inefficient "open fire." In fact, cooking over an open fire kills almost 2 million women and children every year, according to the U.N. Foundation. Just to cook! It's an injustice, really. And this injustice led us to film "Episode 2: Cooking and Crying," where you'll see from our perspective what it's like to cook over an open fire.
I encourage you to watch both episodes of "Stoveman" to understand what it's really like for hundreds of millions of women around the world to cook for their families. Hopefully it will make you laugh, educate you on a serious global issue, make you cry and move you to act.
SUBSCRIBE TO & FOLLOW MUST READS
The internet's best stories, and interviews with the people who tell them. Learn more