7 Extreme Wines For Badass Drinkers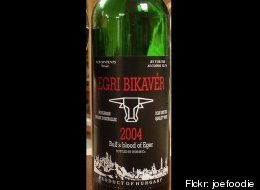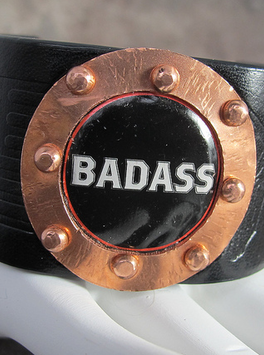 So you think you're a badass? Then you better be prepared to drink some badass wine. In fact, there's almost a hierarchy of badassery involved as we progress down this list, so be prepared.
They say you are what you eat. In this case you are what you drink as well, but in a slightly different way. Check out how you rank on the badass scale and see how far you're willing to go in pursuit of official badass status. But remember, being a badass isn't always delicious, especially when it comes to wine.
Photo courtesy of Chistines Beadwork via Flickr/cc
7 Extreme Wines for Badass Drinkers
You're just starting down the path to being a badass and nothing can help your cred better than your first Menage a Trois. Of course, their Moscato is delicious, but it's not the most intimidating of their wines. If you really want to commit here, you need to go for the red -- three varieties all swimming together, ripe and unadorned. It's the real deal and will help get you on your way. With money to spare. Photo courtesy of rbieber via Flickr/cc

Drinking the blackest wine, so black that you can barely see it, so black that it's like pouring out the contents of a black hole in your glass, has to be pretty badass. And in truth it is, but there should be something painful about true badass wines. The only thing painful about Shafer Relentless, a blend of Syrah and Petit Sirah, is the price. This is a massive wine, fully decked out in black badass battle regalia, but it's also $60 and most badasses aren't carrying that kind of cash around for a bottle of wine. Still, the name is pretty badass, so we'll give this one half credit. Photo courtesy of Tony Takitani via Flickr/cc

If you're still planning on moving up the ladder here, kickin' it with a bottle or two of Biker wines sounds like a good strategy. No we don't mean that kind of bike, so take your fixie and head back over the bridge. I'll write about hipster wines soon, but this Zin is definitely not for you. Four Vines Biker Zinfandel from Paso Robles is big and black with a splash of Mourvedre adding a bit of animal spice to all the rich fruit. It's a perfect wine for the aspiring badass, though we do have slight concern about that tramp stamp down there! Photo courtesy of core8284 via Flickr/cc

Congratulations, you graduated to full badass status the first time you drank some Bull's Blood. Egri Bikaver is Hungarian for Bull's Blood and one very famous wine. Of course it's just grape juice (made with Kadarka, Kékfrankos and a few other varietals, but you get double bonus points for drinking Egri Bikaver. First the name is very, very bad and then there is the wine. Let's just say that while the quality of Egri Bikaver has increased over the years, it's still possible to find some that might make your blood boil. This will no doubt reveal your inner badass! Photo courtesy of @joefoodie via Flickr/cc

Now that you're a full-fledged badass, you might want to add to your persona by accessorizing properly. There's no better badass accessory than the Segura Viudas Brut Reserva Heredad bottle. That's the Cava bottle with the medieval battle ax welded to the bottom. The wine is pretty good I might add, but what really sets you apart with this wine is the glint of steel flashing off the bottle when you're swigging it wildly at your badass parties. Photo courtesy of tiny banquet committee via Flickr/cc

If you want to move to the top of the badass heap, there are few shortcuts. Drinking awful wine made from rice that has been infused with the exotic flavors and perfumes of snake and scorpions is one of the few options open to you. But seriously, picture yourself drinking this stuff, how badass is that? And then you're actually swallowing it? I mean, who is going to mess with you? Nobody. Because you're gonna be the only super badass on the block who's downed some of this stuff. Photo courtesy of davehighbury via Flickr/cc

Even badassery has its limits, and the imaginary yellow line stops just short of Dictator wines. You can take your pick, Mussolini, Stalin, Hitler, they're all well represented in the wine world, but bringing one of these wines strips you of your badass rank. You'll just be another sad sack falling for some marketing gimmick used to peddle bad wine. You won't be a badass anymore, just a schlub serving bad wines to your former friends. Take my advice, quickly ditch the Dictator and break out another Ménage a Trois. I mean, seriously, is there any argument against this? Photo courtesy of Lee Coursey via Flickr/cc

Willing to give Pinot Gris another chance? Check out our slideshow on why you really should. Read more at Snooth.com. You might also like: - Dispatches from Italy: Piedmont's Most Influential Winemakers - Extreme Wines: 5 Wacky Aging Processes - My Love Affair with Beer: Our New Beer Writer
You might also like:
- 7 Mistakes Wine Drinkers Make
- Wineries Owned by Rockstars
- Weird Wine Pairings
Follow Snooth on Twitter: www.twitter.com/snooth