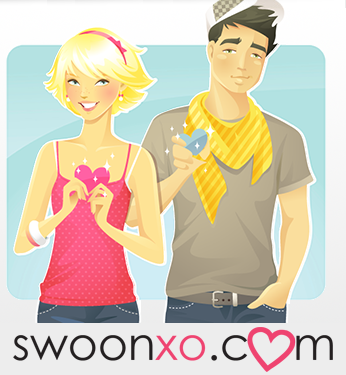 Shawn Fanning's next big endeavor is developing a "live" social network site named Supyo. A recent TechCrunch article disclosed that the Napster founder's venture is something along the lines of Chatroulette done right or Chatroulette -- without the "penis problem." Fanning's idea is a web-based video chat service that aims to connect like-minded people.
According to Fanning, live video and audio will be the next big thing in social networking. It's not just Fanning who believes this: Facebook is about to add a VOIP feature for its 500 million users, perhaps an attempt to compete with Skype and Google Voice. A forerunner in the live social network field: the San Francisco-based company SwoonXO beta launched last week. Their site also involves live social networking that takes the Chatroulette concept one step further by adding a social community layer that brings together people with common interests. SwoonXO is available as a stand-alone website and Facebook application.
Currently, Chatroulette is like the Wild West of live social networking where deviant behavior becomes the unmonitored norm. A trip down Chatroulette Boulevard involves a constant stream of disturbing images spewed out that will forever be burnt into your retinas. The site's mainstream failing is to create a barrier to discourage bad behavior (thus the major penis problem). The trouble incubates with users being able to anonymously broadcast from their webcams.
"SwoonXO requires users to create a profile with identifying information," explains founder Barry Cassidy. "It also requires users to interact with other users socially before they can see them 'live.'"
In a SwoonXO's social mixer, the point is to build social credentials amongst the community; inappropriate behavior is mitigated by allowing users to report wrongdoers while providing accolades for positive social interactions. Repeat violators will be booted from the site. These safeguards help create a fun social online atmosphere-minus the sleaze factor; essentially the "penis problem" is snipped right at the source.
Unlike such static dating sites as Match.com -- which require users to upload a photo, scribe personal details and "sell" themselves -- SwoonXO is based around enjoyable socializing. As the user base grows, people with common interests will be able to log on and immediately engage in a fun, online environment. No need for writing sappy dating profiles, searching databases or sending emails; SwoonXO creates a comfortable scenario where people can instantly connect one-on-one with full audio/video thrown into the mix.
Cassidy predicts that over the next five years, live interactivity will become an essential component of all web presence -- not just in social networking and dating sites. "In a nutshell, the web will become more live and dynamically engaging than it is today," says Cassidy.
SUBSCRIBE TO & FOLLOW THE MORNING EMAIL
The Morning Email helps you start your workday with everything you need to know: breaking news, entertainment and a dash of fun. Learn more