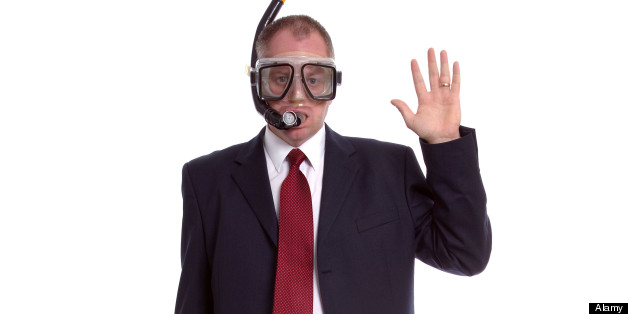 If you're wondering why your employees are dropping like flies, listen up. According to a recent survey by the Bureau of Labor Statistics, the number of people quitting their jobs is at an all time high since 2008. While this may not be ideal for employers, it's important to understand what this means for your company and the economy. Optimism is on the horizon for job seekers and the recession is slowly fading away.
If you're experiencing an increase in the number of employees leaving your company, here are four reasons to explain why they're moving on:
Your employees seek freedom.
The improved labor market has allowed job seekers to feel empowered to leave their jobs in order to pursue their passion. Americans are becoming inspired to make their dreams become reality and create their own career opportunities. Therefore, many people are leaving their jobs to start their own businesses or finding ways to work from home.
More people also feel like they don't have to be committed to a nine to five job in order to be successful. Americans want time to explore their interests, spend time with family, travel and most importantly; less pressure to be tied down to a job. Because of the number of jobs increasing in the market, people feel they have the freedom to spend time away from their careers and can find employment when they're ready to return.
It's no longer the survival of the fittest.
Let's face it, the recession was a frightening period of time for workers and job seekers. Companies were laying off employees left and right, and workers felt like they had to hold on to their jobs to make ends meet. Unfortunately, this meant some people had to sacrifice their career goals and settle for a job that was less than satisfactory. However, with the recent improvement in the job market, it could mean companies can expect more of their employees to retire sooner or take time off to pursue other passions.
Your employees want to learn something new.
Employers aren't doing enough to invest in the talent they already have or provide training to teach their employees valuable skills. Therefore, employees are prompted to leave their jobs because they don't feel challenged or rewarded. People believe if they can go back to school, they will be able to discover a new career path that satisfies their needs.
There's no room for opportunity or growth.
Your employees could be leaving because they know they can find something better outside of your company. Many people quit their jobs because they can't move up or fulfill their ultimate career goals. With the increasing growth in the job market, the search for finding a job with more opportunities has become easier for Americans.
What does this mean for employers? Instead of hurrying to fill your open positions, take time to think about your goals as an employer. If you want to improve the retention of your employees, figure out how you can change your relationship with them.
On the other hand, if you think it's time to bring in new talent, spend time recruiting candidates with in-demand skills. Remember, Americans are feeling more confident about the future of the job market and their careers. It's time for employers to be prepared to adapt to this new trend.
Are you an employer trying to cope with your employees quitting? Share your thoughts below!
SUBSCRIBE AND FOLLOW
Get top stories and blog posts emailed to me each day. Newsletters may offer personalized content or advertisements.
Learn more