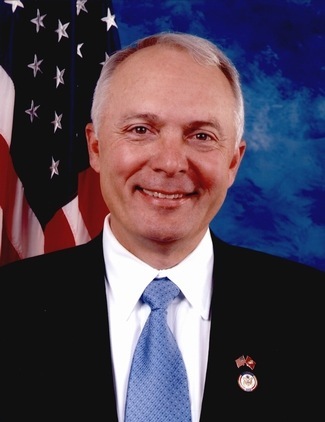 Today's featured Dirty Denier is Rep. Jon Kline from Minnesota. While his denialism is more mild-mannered than the brash, outspoken style of some of his #DirtyDenier$ compatriots, it's no less dangerous.
Kline's opposition to action on climate change is particularly disappointing. Kline has been pretty silent about the causes of climate change or the costs of inaction. He doesn't talk about the way Minnesota's anglers and lakes will be affected by climate change. He doesn't talk about the way homeowners' insurance premiums are already rising in the face of more extreme weather.
Who might be happy with Kline's votes and his silence? Well, take a look at the list of his top campaign contributors. Two of his top five are Boich Companies and Murray Energy, both coal mining companies. They are certainly thankful that Kline voted to allow both existing and new coal-fired power plants to continue emitting unlimited amounts of climate-changing carbon pollution.
Kline can no longer hide behind his silence on climate change. Kline's record speaks for itself and there's no denying that he's a Dirty Denier.
Our Advice: Climate change is a serious challenge and your country needs your voice and your vote, Rep. Kline. It's time to start speaking the truth and helping your constituents in the Land of 10,000 Lakes.
SUBSCRIBE AND FOLLOW
Get top stories and blog posts emailed to me each day. Newsletters may offer personalized content or advertisements.
Learn more