A very close friend of mine told me many times that "it is a long, long life." It is not without irony that he died five years ago at the age of 38. In college we took a class together on the "History of the 1960s," and he ended his final paper with Abby Hoffman's quote about not trusting anyone over 40.
Without getting too morbid, I talked with another friend about his mother, who died last week at the age of 93. He shared that she lived 91 years in perfect health and that it was very difficult to witness her physical decline. I offered that it was unfortunate that usually we cannot choose how we die, and he concurred.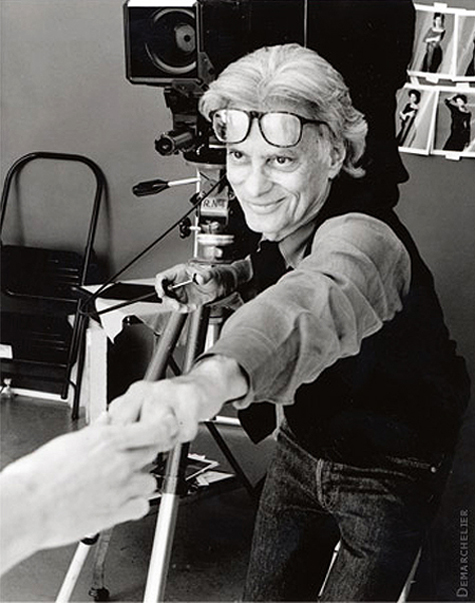 Patrick Demarchelier:Richard Avedon. Courtesy of Patrick Demarchelier.
I have yet another friend who collects obituaries. Not ordinary ones for people he does not know, but extraordinary ones such as the one Adam Gopnik wrote for Richard Avedon in 2004:
To know Dick Avedon was to know the sun. He radiated out, early and daily, on a circle of friends and family and colleagues, who drew on his light and warmth for sustenance... If to know him was to feel in the presence of the sun, to look back on his life is to see that what we really experienced was the track of a comet: breaking barriers between spheres, shattering fixed orbits, bringing joy and amazement and portents of change to those looking on below, and coming to rest at last in earth, still fully alight.*
My collecting friend told me that for this very purpose it is important to have a poet among your close friends. By now we have all read the eloquent obituary written for Steve Jobs by his sister. The last line -- the last words the visionary is deemed to have uttered -- is particularly unforgettable: "Oh wow, oh wow, oh wow." To this reader, what makes this statement so mesmerizing is its seeming confirmation, to the very end, of Jobs's famous sense of wonder and embrace of the unknown.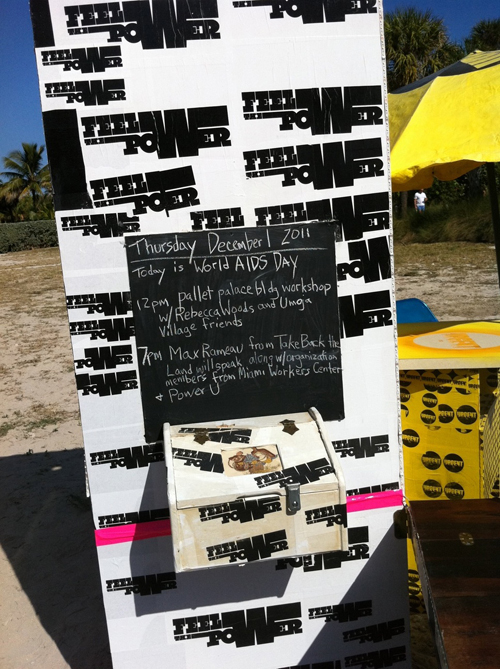 Andrea Bowers and Olga Koumoundouros: Transformer Display of Community Information and Activation, 2011. Art Public, Art Basel Miami Beach 2011. Courtesy of the artists.
Since 1989, Dec. 1st has been annually designated a "Day Without Art," an acknowledgement of AIDS and how many artists the disease has claimed. How will we face the unknown when it is our time? I believe art can be helpful in addressing such existential questions.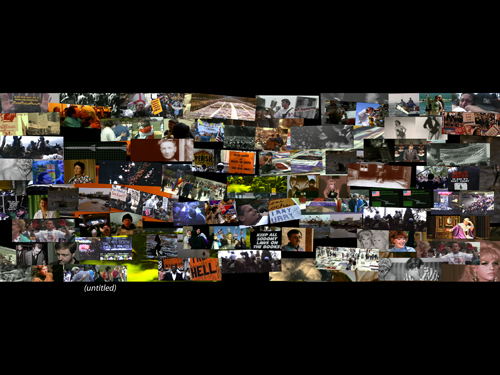 Jim Hodges, Encke King, and Carlos Marques da Cruz: Untitled, 2010. Image courtesy of the artists.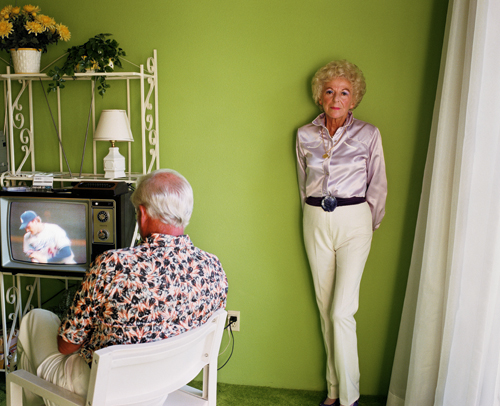 Larry Sultan: My Mother Posing For Me, 1984. Pictures From Home series. Copyright the Estate of Larry Sultan.
Many artists -- including Larry Sultan, Hannah Wilke, and General Idea, among others -- have made work chronicling aging, illness, and death. While I do not believe in art as therapy, I do believe in its healing powers as well as its potential to provide an experience of transcendence.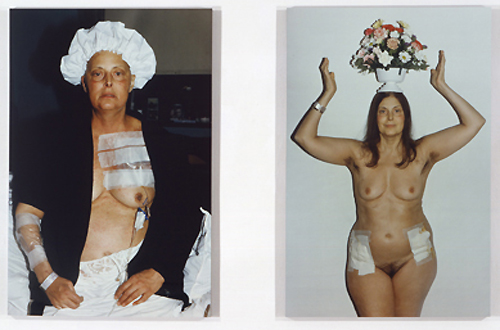 Hannah Wilke: Intra Venus Series 1, June 15 and January 30, 1992, 1992. Diptych, 2 Panels. Hannah Wilke Collection & Archive, Los Angeles. Image courtesy Alison Jacques Gallery, London. Copyright Donald Goddard.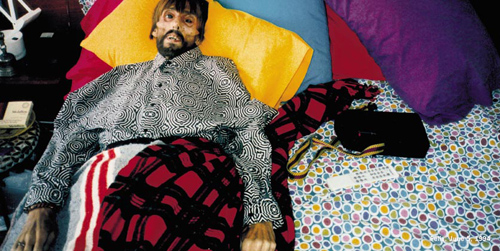 AA Bronson: Felix, June 5, 1994, 1994/99. Image courtesy of the artist.
In times of grief, I seek solace with art. And as I reflect this week on the loss of life -- both past and present, personal and societal, I hope that in my role as director of a museum of contemporary art, I am able to play some small role in facilitating an experience that might provide a similar kind of solace for others.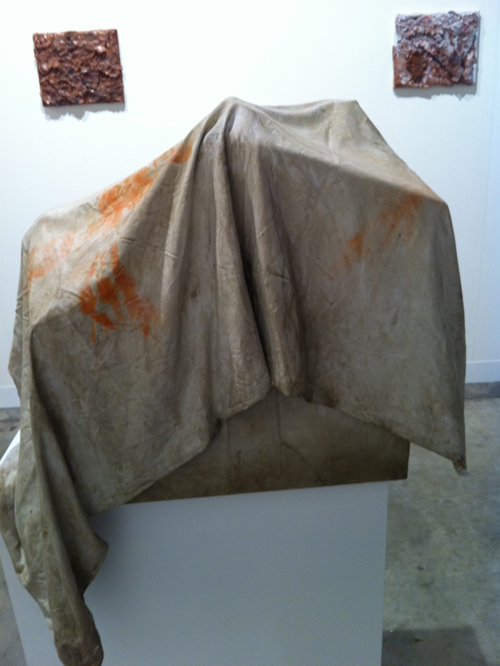 Monday mourning. Image courtesy of The Modern Institute/Toby Webster.
*Adam Gopnik, "Postscript: Richard Avedon," the "New Yorker," October 11, 2004. http://www.newyorker.com/archive/2004/10/11/041011fa_fact2