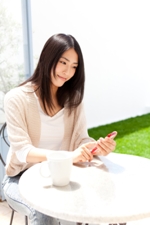 Planning that long-anticipated and well-deserved vacation is so much fun -- all the new things to try and do and discover! But finding the perfect place for your crew to stay and putting together an itinerary that will make everyone in the family happy -- all while staying within budget -- can also be overwhelming.
Whether you're squeezing in one last trip before it's back to school, or getting an early start on planning your winter holiday -- here are eight mobile travel apps to help take the frustration out of the process and make planning your next family vacation a total breeze.
Find a Place to Stay
Accommodations can no doubt make or break a vacation, so finding the right place for your family to stay is essential. Vacation rentals are a great option for family and group trips because they can offer twice the of space for half the price of a hotel, provide more privacy and comfort, and many also come with amenities that make life easier on family trips, such as a kitchen, a private yard or pool, and a washer and dryer.

To find the perfect match for your family, check out the new HomeAway Vacation Rentals app, which lets you browse through more than 575,000 properties that range from condos to castles. With the largest inventory and most search refinements -- for example, choose to only show results with amenities like pools, or pet-friendly properties, or wheelchair accessible rentals -- this app makes it quick and easy to find exactly what you're looking for. Plus, with the "special deals and offers" filter option, the HomeAway Vacation Rentals app is a great way to find last-minute deals.
Make Plans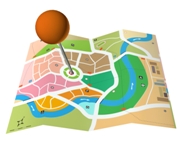 So, what's on your to-do list? If you're planning a vacation in a region you've never visited, you may have no idea where to start. Look up your destination on City Maps 2Go to find attractions, restaurants, events, services and activities on detailed maps with links to loads of more information. Also great, the maps are available offline to take with you on your trip, in case you find yourself in a spot without access to WiFi or a good cell signal.
Save Money
Whether you're road-tripping or just filling the tank on your rental car for sight-seeing, find the cheapest gas in your area with Gas Buddy, and save money for the T-shirts you need to buy for people back home.

If your trip takes you through one of 13 major US cities -- including Atlanta, Austin, Boston, Chicago, Dallas, Denver, Los Angeles, Nashville, New York, Portland, San Francisco, Seattle or Washington, D.C. - Scout Mob can help you uncover deals at local eateries, shops, venues and more. There's no coupon to buy; just show the special offer details within the app at the time of purchase.
Save Frustration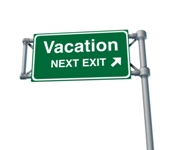 A parking ticket! What? Avoid putting a damper on your vacation day with Honk, a clever app that counts down your parking meter and displays the remaining time on your home screen. You can even customize the alarm, and the app will show your location on a map along with directions for how to get back to the meter in the nick of time. The Honk app's note-taking function, parking locator and other handy features make it a must-have for parking in any unfamiliar city.
Essential for road-trippers and day-trippers, iExit details your options for each upcoming exit along the interstate, so you know where to turn off for fuel, rest areas, fast food and other essentials along the way.
Be a Hero
Turn yourself into a Disney World expert by using My Disney Experience, which will help you and your family navigate the theme parks with maps, updated wait times and FASTPASS managers. Avoid having an unhappy and hungry crew by making reservations at park restaurants. Find times for parades and fireworks shows, locate your favorite characters and get insider info direct from the resort.
And, finally, when nature calls your four-year-old, and that call is urgent, the Sit or Squat Restroom Finder app can help you save the day.
From last minute getaways to major voyages, do yourself a favor and give these easy-to-use travel apps a try when planning your next vacation.