Domestic news was dominated by two supernovas -- whose side were you on when it came to a) cuts or jobs and b) public employee collective bargaining rights. No beyond-left-and-right on these two hot topics. (To hear whole show, click below.)

*On Deficits and Growth. Both women balk when asked whether they are in the Austerity-Cut-Now-School or the Invest-Grow School. Arianna argues that she wants to start the "Let's Expand the Debate School" since it's foolish to focus on deficits outside the context of the GDP -- and businesses with debt can also make investments and be profitable. Mary concludes it's not either-or since we're in a "Deficits Crisis" because of entitlements that Obama has largely ignored.
The Host pushes back -- it IS either-or when it comes to the House GOP's $61 billion cut in 1/6 of the federal budget for1/2 the year. She's in favor, "though it's not enough... And the reason we're in this debt demolition mode is there's been no real budgeting for 70 years." Arianna pounces: 70 years? doesn't that include W's unpaid for two wars, Medicaid drug benefits and No-Child-Left-Behind? Yes it does.
Specifically, Arianna favors eliminating $36 billion in oil and gas breaks as well as $78 billion from the Pentagon (10%) over five years -- while Mary seems supportive as well since those tax breaks were "market-distorting" corporate subsidies. Does she support immediately slashing 20%+ in neo-natal care, child nutrition, Pell Grants and cancer research as the House bill demands? Yes because such cuts would force governments to find efficiencies and to reduce corruption. Arianna, however, believes that it's "beneath us" to push for sacrifices only by workers, rather than communal sacrifice, and "we didn't stop the Iraq until it became more cost-effective."
More: will there be a Government Shutdown like '95 or a Big Deal like Reagan-O'Neill in '83? Mary is convinced that any shutdown won't necessarily hurt the GOP since, she adds, Boehner not as inviting a target as Newt and Obama not as politically skilled as Clinton. Arianna asserts that we should be focused jobs over deficits, since Clinton's 20 million+ jobs helped reduce the deficit. Mary responds that Clinton's success in '93-'01 owes to Reaganomics in '81-'89.

*On Wisconsin. The lines are drawn in Wisconsin: Gov. Walker says he has to cut benefits and collective bargaining because of the deficit -- while public employees say it's all about union-busting since they've already agreed to requested givebacks. 70,000 protestors in Madison are the most in memory in the state.
Mary, as the daughter of a "steel-worker-union-card-carrying family," says collective bargaining is fine in the private sector not in the public because workers pick their managers and have broken the bank. Arianna deplores sabotaging such a sacred principle as collective bargaining, adding that the prank phone-call between "David Koch" and Governor Walker was a smoking gun that exposed his extremism. Based on his recorded words, apparently Scott Walker fancies himself way more Ronald Reagan than Joe Hill.
*Quick Takes: DOMA, Watson, Scott Brown & Chris Lee. After the Host expresses his appreciation that Congress helped save his 32 year straight marriage from threatening gay couples, Arianna and Mary disagree about whether Obama is right to refuse to defend The Defense of Marriage Act in court (AH believing it unconstitutional, Mary not); but they concur that the decision is also a political one catering to the gay community... Watson may win at Jeopardy but will never be able to write a poem (or else we could simply have the Pandora Post)... finally, both women admire how Sen. Scott Brown overcame a hardscabble youth. Rep. Chris Lee of Buffalo and Craigslist, not so much.

*Your Week and On the Radar: Arianna explains how she's spending lots of time "slotting" so that AOL and HuffPo employees will have comparable pay and benefits. No givebacks there! As for what's coming up, Mary shouts "mardi gras" and says something in French about drinking and New Orleans.
And welcome to KKZN 760 Denver, which becomes the 104th station picking up Both Sides Now.
Mark Green is the creator and host of Both Sides Now, which is powered by the American Federation of Teachers.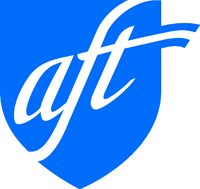 Both Sides Now is available
Sat. 5-6 PM EST From Lifestyle TalkRadio Network
& Sun. 8-9 AM EST from Business RadioTalk Network.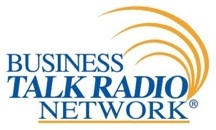 SUBSCRIBE TO & FOLLOW TRUMP'S FIRST 100 DAYS
How will Donald Trump's first 100 days impact YOU? Subscribe, choose the community that you most identify with or want to learn more about and we'll send you the news that matters most once a week throughout Trump's first 100 days in office. Learn more