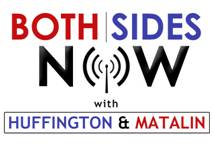 By Mark Green
After touching gloves and saying their "happy new years", Arianna and Mary sparred over the congressional agenda and tobacco, while agreeing that Oprah, Vick and Facebook were winners. Issa, not so much. (Listen below.) Welcome to the next political cycle -- only 57 shows until Iowa.

*It's Number 1! Mary argued that since the triumphal Republicans had
campaigned against "Obamacare" and promised repeal, it should be the first thing voted on...even though she felt like Bill Murray in Groundhog Day. What about Boehner railing against "fast legislation" and then voting on health care repeal after four days with no hearings? Arianna parried that the public cared far more about jobs than repeal in 2010 and 2011. But the two agreed that the GOP had not - yet - proposed what they'd replace the Affordable Health Care Act with.

*Investigation and Constitution: Incoming House Oversight Chairman Darryl Issa (R.-CA.) called Obama "one of the most corrupt presidents in recent American history" on the Limbaugh show. But since it's hard to top Nixon-Agnew on that score, he then backed away...though not before damaging his credibility even before the bell had sounded. The women concurred that Issa had rhetorically overreached and that the Democrats had done very little oversight when they chaired House committees. Also, since Issa cited TARP as proof of corruption, wondered Arianna, why didn't he go after that bailout when Bush initiated it?
As for reading the Constitution on the House floor and requiring bills to cite a relevant provision in their preambles, Huffington said, "Reading it was fine. I care about what comes next."

*Predictions 2011: Highlights included: MM choosing the Saints for the Superbowl (oops) and King's Speech or True Grit for the Oscar; AH, the Patriots and The Social Network. Arianna also predicted that Huckabee would be leading in the GOP primary polls on January 1, 2012 and that Facebook next year would be worth not $50 billion but $67 billion. And they agreed that Obama and Boehner would play golf this year, that they'd both smoke on the links, and that Boehner would cry during the round when Obama intentionally said the words "American Dream."

*Quick Takes: More consensus alerts: both concluded that the country's first cable network based on a person - the Oprah Winfrey Network (OWN) - would succeed because of her brand and story ("live your best life")...that Michael Vick deserved kudos for his comeback...that while America was nominally anti-monarchical, we loved the celebrity and romance of William and Kate.

But the women had an interesting exchange on tobacco: when asked if the federal government should insist on gruesome photos of decaying teeth and lungs on cigarette boxes to discourage smoking, the populist tweeter exclaimed "yes, yes, yes" while the conservative editor thought that government had no role when "there's no one in the world who doesn't know that smoking is dangerous." How about 13 year-olds, the average age of the first-time smoker, who think they're immortal? She replied, they won't care anyway.

Both admitted to being former smokers who stopped the habit when they were pregnant.

*On the Radar: Enroute to the Consumer Electronics Show in Las Vegas, Arianna was, well, ecstatic about a new model Ford that could also take dictation while you drove. "A dream come true." She didn't cry.

Mark Green is the creator and host of Both Sides Now, which is powered by the American Federation of Teachers.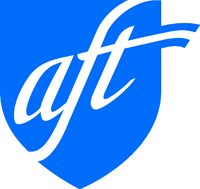 Both Sides Now is available
Sat. 5-6 PM EST From Lifestyle TalkRadio Network
& Sun. 8-9 AM EST from Business RadioTalk Network.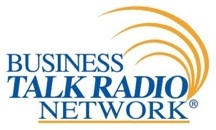 SUBSCRIBE TO & FOLLOW TRUMP'S FIRST 100 DAYS
How will Donald Trump's first 100 days impact YOU? Subscribe, choose the community that you most identify with or want to learn more about and we'll send you the news that matters most once a week throughout Trump's first 100 days in office. Learn more