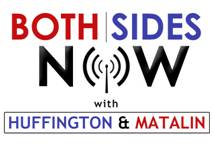 By Mark Green
Bush emerges from Texas while Obama's in South Asia, as our women in their stead debate the hot potato topics of the week. And like a Washington not (yet) willing to compromise or concur, neither do our women on several topics, except babies and bullies. (Listen to show highlights below.)
*On Decision Points. How's W. doing? Mary dismisses "liberal haters" who don't like the book or him while she applauds Clinton 42 for praising Bush 43's book. Arianna will have none of it, sharply arguing that Bush is a failed president, as a recent poll of historians of presidents indicates. (He's 39th out of 43.)
Of interest is Arianna dismissing as "disingenuous" W's now standard claim that "the world is better off without Saddam Hussein"; of course it's better off if any dictator goes away, she concludes, but the enormous costs of the war in blood and treasure mean that overall (as in a cost-benefit analysis) we're all worse off because of Bush's invasion of Iraq. And Mary disagrees with her former boss by saying that Bush's TARP program was "bad policy and philosophy - and didn't work."
*On the Lame Duck Session. Many issues were deferred pre-election to a Lame Duck session still run by Democrats Pelosi and Reid. Mary argues that it shouldn't "ram through" too much, including the START treaty with Russia, preferring that the new more Republican House and Senate do so instead. While she wants tax cuts for all this session, Arianna expresses dismay that the Obama Administration has "unnecessarily negotiated themselves into a corner" on allowing reductions for the middle class and the wealthiest. She adds that this Congress has to act by December 1 to help the long-term unemployed in this jobless "recovery."
*On Pelosi and Olbermann: In an interesting turn of events, Arianna says of Pelosi choosing to run again as the Democratic leader in the House, "I would have moved on rather than cling to office [after Tuesday's losses]" because "as we three have shown, political leadership is not the only way to have an impact." Mary maintains that Pelosi would look like a "fall guy" for Obama if she left leadership and that she well represented and reflected the liberal House Democratic Caucus.
Again there is no consensus on MSNBC's suspension of popular host Keith Olbermann for making political gifts that violated network policy. Arianna thinks it a useful rule that the HuffPost also adopts as a way to reduce the fact or appearance of bias, while Mary believes this to be "a stupid rule" not only for an opinionater like Olbermann but also any anchor or reporter like a Brian Williams. All should be able to give and then disclose, she concludeds, which is Fox Cable's policy apparently.
*On Babies & Bullies in Canada. Consensus alert: both women laud Canada's experiment of discouraging bullying by young males in high schools by bringing in parents and their infant to high schools to teach empathy, "which is as important as anything we can do for our children" notes Arianna.

Mark Green is the creator and host of "Both Sides Now", which is powered by the American Federation of Teachers.
Send all comments to Bothsidesradio.com, where you can also listen to prior shows.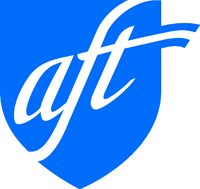 Both Sides Now is available
Sat. 5-6 PM EST From Lifestyle TalkRadio Network
& Sun. 8-9 AM EST from Business RadioTalk Network.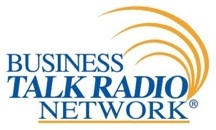 SUBSCRIBE TO & FOLLOW POLITICS
How will Trump's administration impact you? Learn more