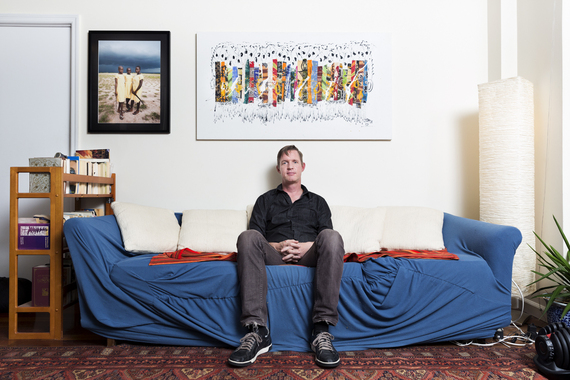 Berends's work put him in great peril back in 2008, when he was detained by the Nigerian government while filming Delta Boys, a firsthand look at rebels in the river oil towns of that resource-rich yet vastly impoverished country -- Africa's most populous. Securing his freedom after 10 days of captivity required the intercession of New York Senators Charles Schumer and Hillary Clinton. He was never in fear for his life, he says -- but his status as a documentarian offered him no particular protection whatsoever, he realized. Delta Boys was released in 2012 having received financing and support from the Sundance Documentary Film Fund, the Gucci/Tribeca Documentary Film Fund and Cinereach. Berends's most recent film, Madina's Dream, provides an unflinching glimpse into a forgotten war as it tells the story of rebels and refugees fighting to survive in Sudan's Nuba Mountains. The film will have its world premiere next month at South By Southwest International Film Festival.
To support the Madina's Dream, please view the Kickstarter page here: kck.st/1DmRBuP
SUBSCRIBE AND FOLLOW
Get top stories and blog posts emailed to me each day. Newsletters may offer personalized content or advertisements.
Learn more