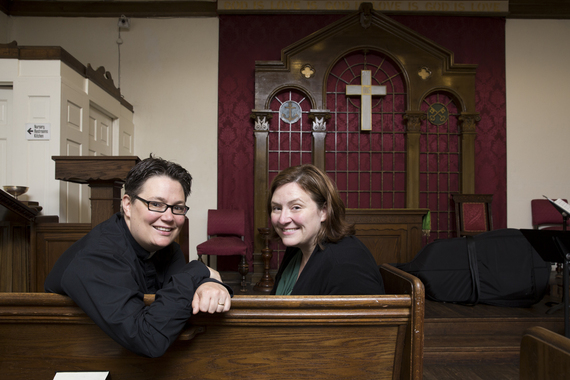 A lesbian couple one of whose members is a reverend might not be an everyday find -- but in Greenpoint, Brooklyn, Kansfield and Aull are just part of the borough's glorious mosaic. What led Kansfield to the church was an act of horrific inhumanity: the 9/11 attacks, during which she was working on Wall Street. In the aftermath, she left her career in finance to pursue one with a more direct positive impact on those around her. Along the way, she met Aull, and Kansfield's father -- the president of a seminary, who was excommunicated from his church for performing the ceremony, married the two. Today, she runs the small Greenpoint landmark, protecting the flock that, to her surprise, embraced her with open arms.
SUBSCRIBE AND FOLLOW
Get top stories and blog posts emailed to me each day. Newsletters may offer personalized content or advertisements.
Learn more