One of the first questions everyone seems to ask is, "Did you eat only Chinese food in China... are there other options?!" It is like asking a New Yorker, "Do you only eat deli?" Well, one thing for sure, dining has definitely gone global and in a lot of the world there are many food choices beyond the merely local so we definitely had numerous options beyond just Chinese. Even in the heart of the Middle Kingdom!
Capital M is the creation of Australian restaurateur, Michelle Garnaut, who has been credited with playing a significant role in driving the restoration of Shanghai's Bund waterfront as a dining destination principally through Capital M's sister restaurant M on the Bund as well as another of our dining destinations, Jean George, Shanghai. Capital M Beijing is solidly continental, with accents of Middle Eastern and North African dishes mixed in.
The surroundings are quite elegant, with bold black and white geometric tile floor, a striking bright blue hand-painted mural created by Australian artist Michael Cartwright that stretched an entire wall. The interiors lent an Art Deco theme with period light fixtures and red backed chairs. There are also lovely touches of glass enclosed fire place, tin designed ceilings, M engraved silverware and teacups and the pièce de résistance a dramatic view overlooking the Zhengyang Gate and Mao mausoleum and the whole of Tiananmen Square reaching all the way to the Forbidden City itself. Needless to sa, window seats and, in warmer months, outdoor terrace seats, are a real prize at Capital M.
The food was equally interesting. Illeana opted for an appetizer of Greek Meze, a Spanakopita Skordalia, grilled Octopus, shrimps with lamb skewers and pickled olives. Steven, in contrast, chose Italian, and was delighted with the Pumpkin and Ricotta Tortellini dressed with sweet mustard fruit and crispy sage and brown butter sauce. Again, for the main course, Illeana was drawn to Middle Eastern opting for Classic Moroccan Tagine, with preserved lemon, black and green olives and a garnish of steamed almonds while Steven switched gears and chose the Smoked Salmon served on celeriac puree with sautéed spinach. Both choices were wonderful although next time perhaps a try of Capital M's signature suckling pig would also be in order. Of course, no meal is complete without desert and we enjoyed sharing delicious ginger soufflé and homemade praline ice cream with coffee served in individual Bodin glass hand pressed coffee pots.
Until actually visiting China, our minds were fixed on a misperception that China embodied uniformity in food and dining choices. Little did we expect the kinds of choices represented by a restaurant like Capital M -- especially one overlooking the heart of China and its history.
* * * * * *
Capital M Restaurant is located at 3F, No.2, Qianment Pedestrian Street
(just south of Tiananmen Square, Beijing 100051 China (near the Tiananmen East stop on the #2 line of the Beijing metro); tel. #(86-10)6702- 2727; fax #(86-10)6702-3737; e mail reservations@capital-m-beijing.com. The restaurant is a little hard to find so make sure your taxi driver has proper directions. Even if not dining at Capital M, the restaurant has an attractive and convivial bar and, of course, the aforementioned priceless view!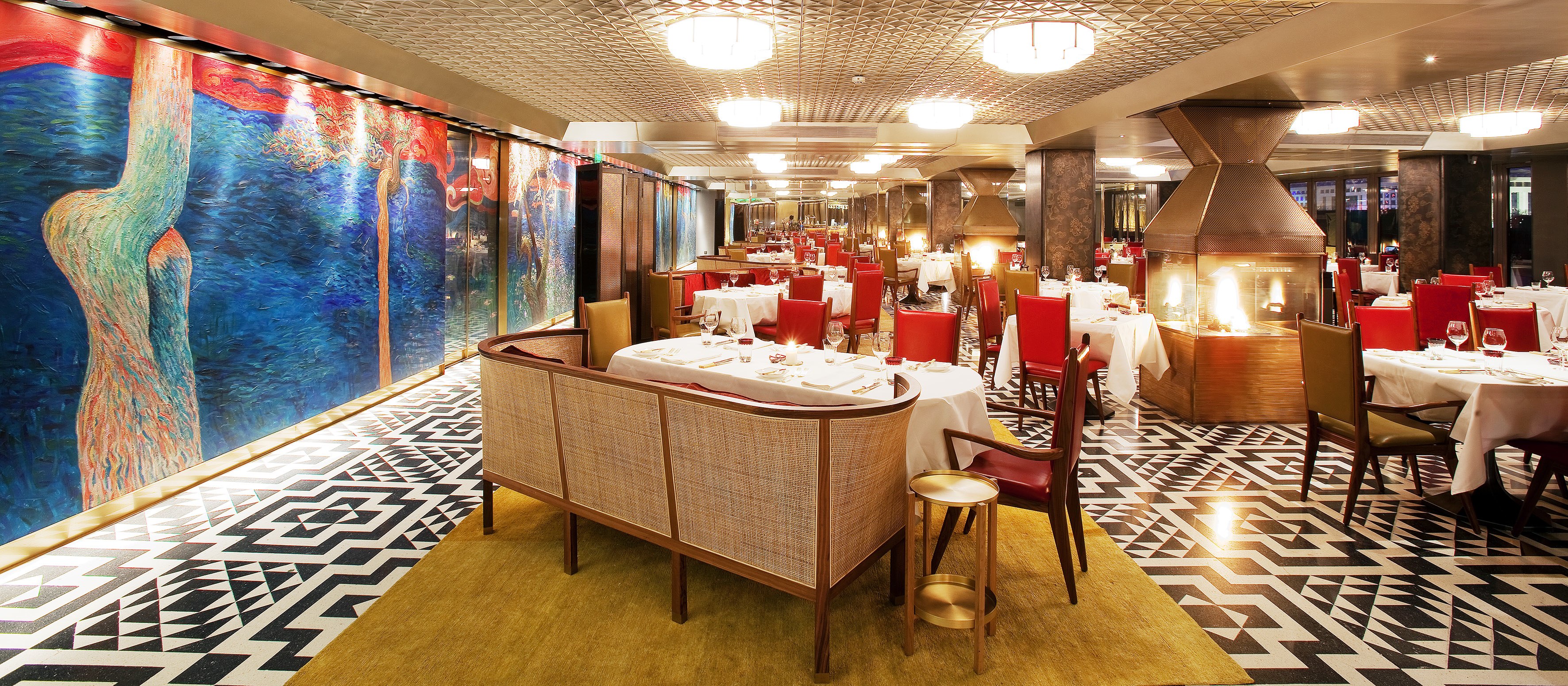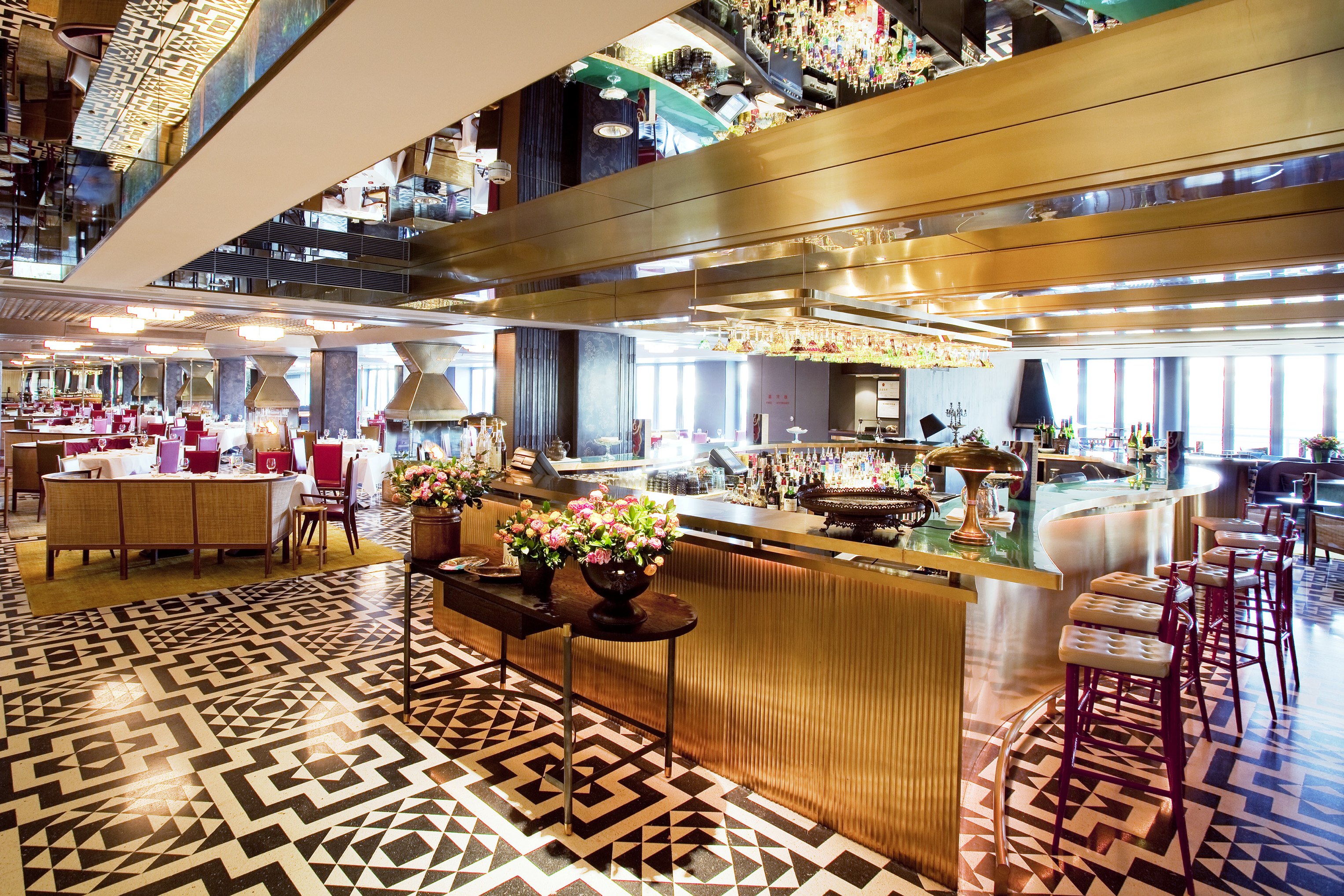 SUBSCRIBE TO & FOLLOW LIFESTYLE
We're basically your best friend… with better taste. Learn more