Tequila Cocktails For Cinco De Mayo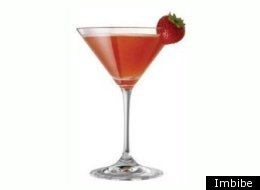 Saturday is Cinco de Mayo, and while you can never go wrong with a Margarita, there are plenty of other tequila cocktails that highlight one of Mexico's most delicious native spirits -- here are six to try. Thirsty for more tasty tequila (and a few mezcal) cocktails? Click here for some extra ideas.
And for more of the best liquid culture, click here.
Tequila Cocktails for Cinco de Mayo
Aguamiel Unaged tequila takes on a little international flavor when combined with an Italian amaro and a splash of tropical pineapple syrup. Click here for the recipe. Photo: Stuart Mullenberg

Añejo Smash Mojito fans will love this refreshing mix of fresh mint, citrus, Grand Marnier and añejo tequila. Click here for the recipe. Photo: Oleg March, courtesy Viktor & Spoils

Corzo Holly Reposado tequila blends beautifully with fresh strawberries, lime, basil and balsamic vinegar in this springtime sipper. Click here for the recipe.

Red Pepper Daisy Keep cool with this mix of reposado tequila, fresh bell pepper, lime juice and fizzy water. Click here for the recipe. Photo: Stuart Mullenberg

Tequila and Sage Smash It doesn't get more refreshing (or easy to make) than this desert-inspired mix of añejo tequila, fresh sage, citrus and honey. Click here for the recipe. Photo: Stuart Mullenberg

The Rosita A tequila-spiked take on a classic Negroni, you'll love this Latin-flavored combo of reposado tequila, Campari and two types of vermouth. Click here for the recipe. Photo: Stuart Mullenberg
Follow Imbibe on Twitter: www.twitter.com/imbibe