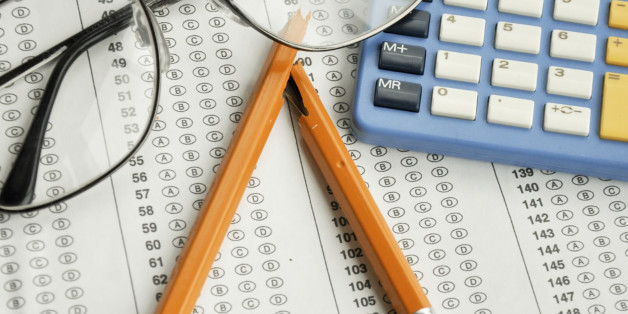 The new Standardized Aptitude Test (SAT) has high school students, tutoring centers, universities, and the undergraduate education system waiting. In college admissions, students have always used the SAT as a barometer of where to apply -- whether that is right is another question. As a college admissions company, we have seen the stress that the SAT can create, but also the benefits of knowing which schools are realistic. In all, we believe the SAT is part of the college admissions equation that should be kept, but viewed holistically.
In this article, we will go over the major changes to the SAT first and how to prepare for them.
According to the College Board, there are eight fundamental changes to the SAT occurring in Spring 2016. Each of these changes affects not only the pacing but also the material tested, study strategies, and mental tricks used on the exam.
The rationale behind the changes, according to College Board, is to align students with coursework and what they term "Career Readiness." Candidly, College Board also mentions that the SAT is a work in progress -- which is indeed true. Thousands of hours must have been invested in this redesign, and still more will come with the first test takers in Spring 2016.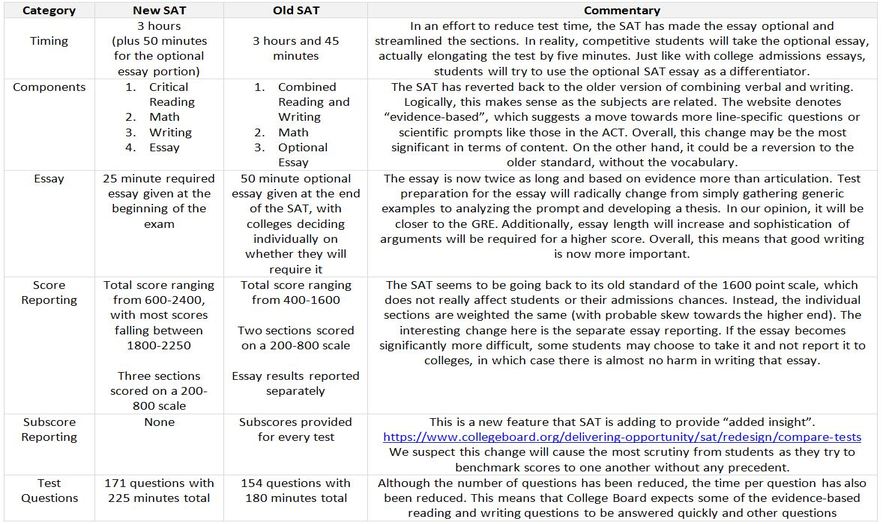 For more information on these changes and the College Board's rationale, see this comprehensive report:
Although the test is changing in structure, scoring, and timing, its overall content will probably be similar to what we have seen. The continued focus on critical reading, writing, and math is a good sign along with the idea of reverting back to an older format that SAT has already used. Students thinking of preparing for the new SAT should do a mix of the old SAT and new SAT practice exams, but also be wary of new types of questions. We suspect there will be new questions around the evidenced-based focus of the reading section now.
Math will likely also be adjusted to new high school standards, and may include concepts like limits. It would not be surprising for free response math questions or other more time-consuming problems to be eliminated in an effort to streamline the exam and make it shorter.
Timing will be important. In our experience, truly mastering the content is the key to unlocking good timing in any situation. This means preparing across the major vendors (Princeton Review, Kaplan, Barron's) as well as individual preparation (knowing what you personally need help on, and working on that, either individually, or with a tutor).
In the end, the new SAT will affect the entire college admissions ecosystem. We believe there will be many systemic changes to timing, content, and strategy, but the underlying components will largely be unchanged. Preparing from previous versions of the SAT is the best way to start thinking in the SAT mind frame. We also recommend waiting a few cycles after the new SAT is released, if possible. This allows the SAT to recalibrate with new data and for students to react.
P.S. For more articles on college admissions, visit Synocate at www.synocate.com
This Blogger's Books and Other Items from...
SUBSCRIBE AND FOLLOW
Get top stories and blog posts emailed to me each day. Newsletters may offer personalized content or advertisements.
Learn more