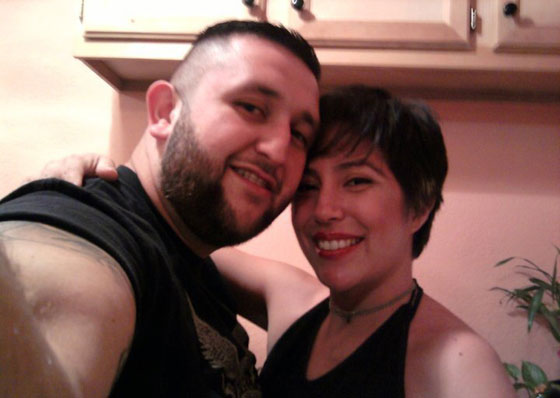 I actively started running in the fall of 2008. Never would I have thought of running for fun -- especially running a marathon, let alone four in a year -- forget about it! In the fall of 2009 my boss Willie Martinez (a marathoner himself) approached me with this crazy notion of running 26.2 miles. Although I was logging 18 miles a day 5 days a week (6 miles before work, 6 miles for lunch, and 6 miles after work), a marathon still seemed like an impossible feat.
But after careful consideration, I committed. Thanks to the fairly nice weather along the Embarcadero in San Francisco, the treadmills at Drinker Biddle & Reath LLP's gym facility, and my dedication, at the ripe old age of 25 I ran the 25th anniversary L.A. Marathon in 2010. I went on to run the San Francisco marathon and Santa Barbara marathon in the same year.
The 2011 L.A. Marathon is very special to me. Last month my girlfriend Jessica Rodriguez was diagnosed with breast cancer. To show support and stand in solidarity with her, I decided to do what I do best -- run long distance -- for a charity. Right off the bat I knew I wanted to run for a charity that is reputable and committed as I am to end cancer. Since I'm from Baldwin Park, California, ThinkCure! was the right choice. ThinkCure! raises money for grants that fund some of the nation's top researchers at City of Hope in Duarte and Children's Hospital of Los Angeles. These researchers are teaming up to make important discoveries in the fight against cancer.
ThinkCure! has allowed me to not only show support for my girlfriend but for many others suffering from this terrible disease. It has also humbled me and given me an extra drive to run. I am fortunate to have found ThinkCure! and help raise money for such a great cause. My advice for a first-time marathon runner (and this is coming from a former 300-pounder) is run the L.A. Marathon, run for charity (ThinkCure!), and stay consistent with your running. You'll never know when your pair of legs will be able to help millions!
P.S. -- When you see me out there on March 20 wearing my lucky blue "CAL" Berkeley muscle shirt, be sure to give me a "Go Bears!" and I'll return the favor! We're running cancer into the ground and making the sun come up for 11 million people living with this disease! This one is for you Jessi, I love you, bebe!
SUBSCRIBE AND FOLLOW
Get top stories and blog posts emailed to me each day. Newsletters may offer personalized content or advertisements.
Learn more