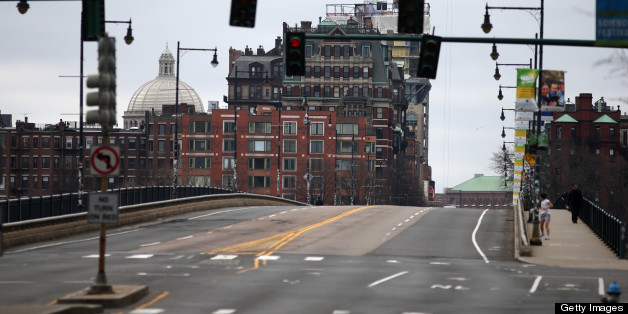 The last 24 hours have been surreal. While I have had more than enough time to wrap my mind around this situation at hand, I still feel as though I am living in a slight haze. I was just falling asleep last evening when I was awoken by a roommate knocking on my door. "An MIT campus officer has been shot dead" were the only words I registered before the word "firefight" was uttered. I was out of bed in a moment only to hear muffled pops and bangs in the distance. I then proceeded to wake up another roommate as the first put the news on in my bedroom. We all then gathered in my room for the long night until dawn full of sirens, helicopters, news speculations, and fear.
We monitored police scanners, Twitter feeds, and live news reports for the rest of the night. Fear gripping us as we watched reports on the death of an innocent Campus Police officer and the serious wounding of a Transit officer were confirmed. Being only a short distance from the incident and the knowledge of the second suspect fleeing on foot, we were quite concerned. As soon as the sweeping of homes started we knew it was only an amount of time before they ended up at out door.
I dozed off briefly around 6:30 this morning only to wake up to SWAT teams in full gear and the FBI hustling up my street, weapons drawn. Since then it has just been police officers and SWAT teams around and at my house all day. We have been told not to leave and remain in our homes. We have only been able to see what is happening outside our windows and what we see on the news channels. I don't think I can't say enough towards the dedication and the tenacity of our law enforcement officers. They have spent over 12 hours sweeping my town to ensure the safety of all its residents. I can only hope that the second suspect is soon apprehended and the entire Boston area can breathe a sigh of relief.