A 5.9 magnitude earthquake struck in the Elazig province of eastern Turkey this morning at 4:32 local time. At least 15 of the dead were in the village of Okcular, a town of about 800 people.
The US Geological Survey published this map of quake reports and intensity: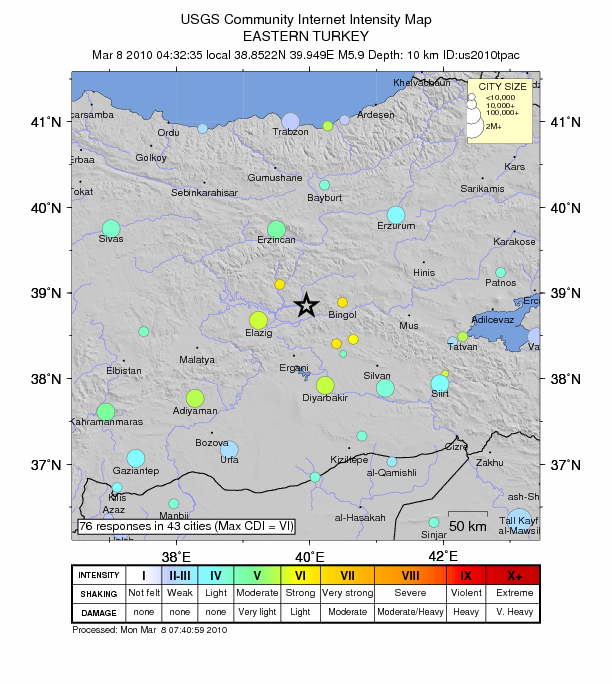 The USGS reports another tremor at 9:47am local time with a magnitude of 5.5 about five hours after the initial quake.
Is it not time to identify the top 500 cities that are prone to quakes and examine each one structurally? Do we really have to wait until another quake strikes and we see the usual images on TV of rescuers pulling a few survivors out of the rubble when they are near death ten days after the quake?
More than 500 5+ magnitude quakes rock the earth ever year - that is one or two a week. We act shocked when one occurs. Let's deal with the reality of quakes and prepare our infrastrucure - especially in known fault lines.
While we are at it we can retrofit for energy consumption and install solar outdoor lighting and other distributed power systems so that when disaster strikes we can recover much faster.
Is this a job for the foreign aid organizations such as USAID?
SUBSCRIBE TO & FOLLOW THE MORNING EMAIL
The Morning Email helps you start your workday with everything you need to know: breaking news, entertainment and a dash of fun. Learn more