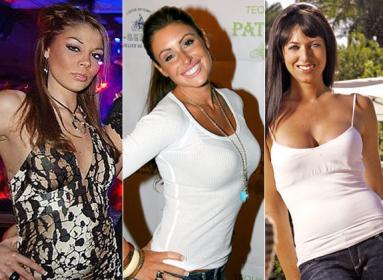 Inside Scoop got this peek at Tiger Woods' New Year's resolutions:
I will get sponsors for my new activity - doing my wife's laundry. I think Tide and Clorox would be great for this.
I will invest in a wardrobe with high-quality YKK zippers to make sure I keep my pants zipped up more.
I will keep my golf clubs under lock and key so Elin will not wack me over the head with my nine iron.
I will stop using Gatorade, Tag Heuer watches, ATT phones and Accencture consulting. Dropping Accenture is going to be particularly tough since the link between sports and churning out endless powerpoints is so tight.
To treat my sex addiction I will join my local Yatzee club. Whenever I have the urge for sex with a trashy woman I will just yell out "Yatzee!" My friends tell me this works.
---
It's clear from his resolutions that Tiger Woods is moving from the denial phase to the change phase of this life-altering moment. According to reports, Tony Robbins has moved in to Tiger's home for round-the-clock behavior modification work. Elin told a friend she was impressed with Tony's "big hands" - Good luck to this threesome!