No doubt, the grey days of late winter are making us think about this as we brace for the next snowstorm, but today we're considering the impact that street art color has on architecture that never asked for it.
We're not the first to think of hues, shades, tones and palettes when it comes to the man made environment of course, but it does strike us that most of the buildings that are hit up by street art and murals today were designed by architects who never imagined art on their facade.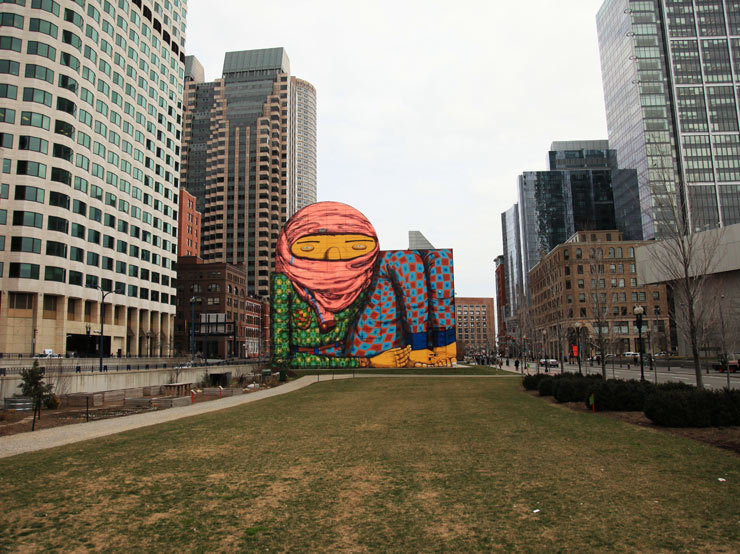 Os Gemeos in Boston. (photo © Jaime Rojo)
Modern architecture for some reason is still primarily grey, washed out greens, beige, eggshell, snore.
"Color is something that architects are usually afraid of," said internationally known and awarded architect Benedetta Tagliabue in an interview last May about the topic of color. A generalization probably, and you can always find exceptions of colorfully painted neighborhoods globally like the Haight in San Francisco, La Boca in Buenos Aires, Portafino in Italy, Guanajuato in Mexico, Bo-Kaap in Capetown, the favelas of Rio de Janeiro and the Blue City of India, but many of those examples speak to color blocking and pattern.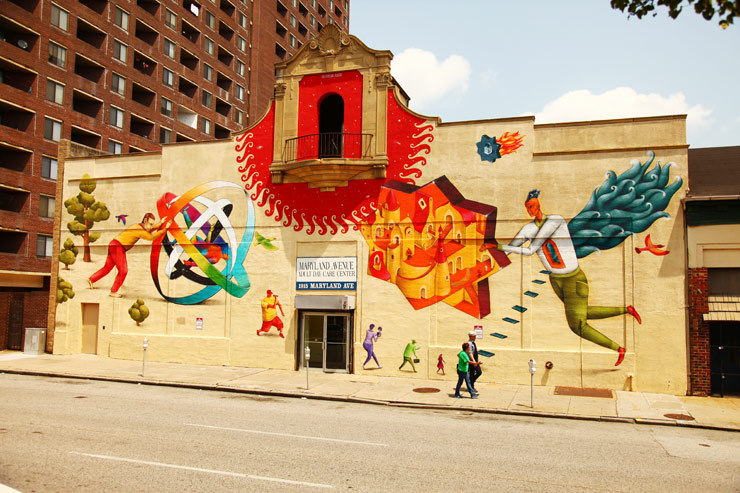 Interesni Kazki in Baltimore. (photo © Jaime Rojo)
We've been looking at the power of street art to reface, re-contextualize, re-energize and re-imagine a building and its place in the neighborhood. Some times it is successful, other times it may produce a light vertigo. The impact of work on buildings by today's Street Artists and muralists depends not only on content and composition but largely on the palette they have chosen. It sounds trite, and self-evident perhaps, but much of Street Art is about color, and primarily on the warm scale first described by Faber Birren with his OSHA colors and color circle in the 1930s.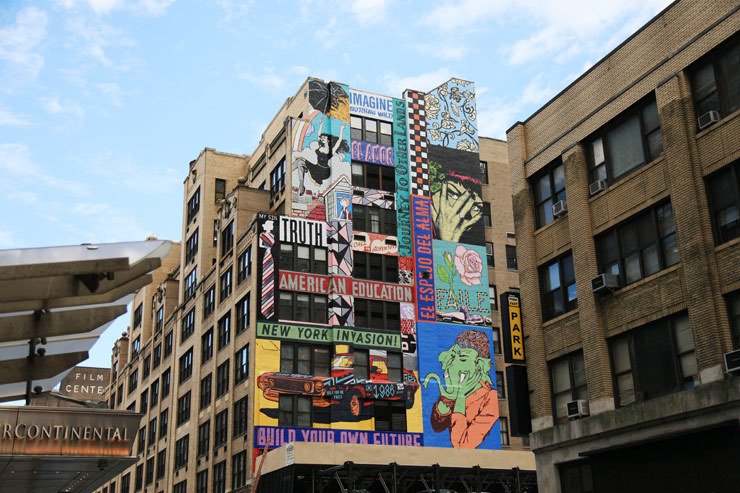 Faile in Manhattan, NYC. (photo © Jaime Rojo)
It's common now to think of 21st century street art as the graffiti-influenced practice that primarily activates the detritus of the abandoned industrial sector blighting western cities in the wake of trade agreements that sent all the jobs to lands without protections and regulations. While that is definitely the sort of neglected factory architecture preferred for "activation" by many graffiti artists and Street Artists alike, we also see more curious couplings of color with the delicately ornate, the regal, or even modernist structures today thanks to artists being invited, rather than chased.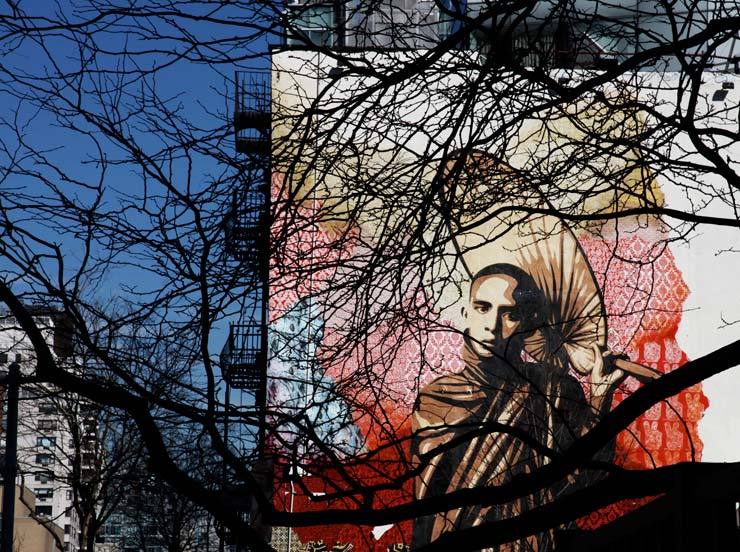 Shepard Fairey in Manhattan, NYC. (photo © Jaime Rojo)
The results? Abstractionist, cubist, geometric, letter-based, illustrative, figurative, text-based, outsider, folk, dadaist, pop. One common denominator: color.
"The environment and its colors are perceived, and the brain processes and judges what it perceives on an objective and subjective basis. Psychological influence, communication, information, and effects on the psyche are aspects of our perceptual judgment processes," writes Frank H. Mahnke in his recent piece for Archinect. The author of Color, Environment, & Human Response has made it his mission to explore psychological, biological effects of color and light and to help creators of the man-made environment make good choices.
Whether all of these choices are good, we leave up to you. But it is worth considering that Street Artists have been part of the conversation on the street for decades now, making powerful suggestions to architects and city planners, so maybe it's worth taking another look at what they've been up to lately.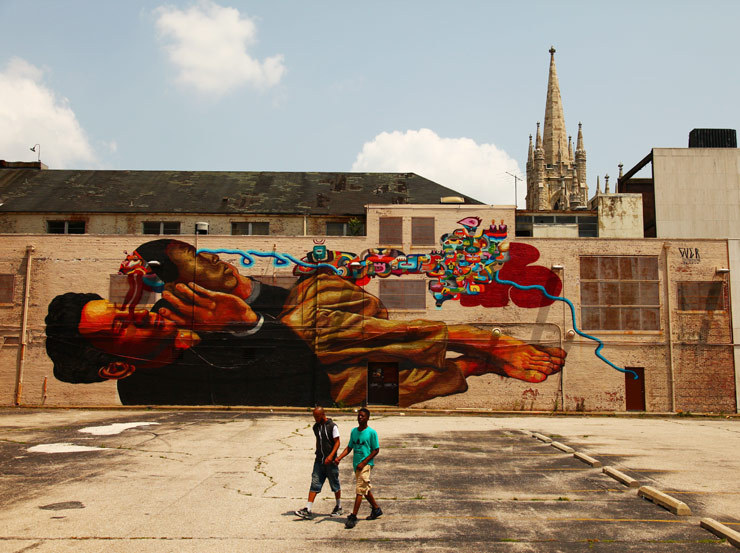 Ever in Baltimore. (photo © Jaime Rojo)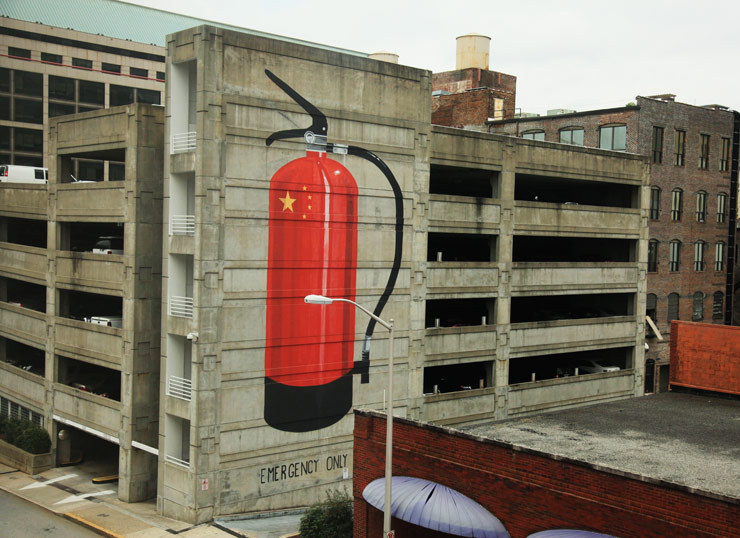 Escif in Atlanta. (photo © Jaime Rojo)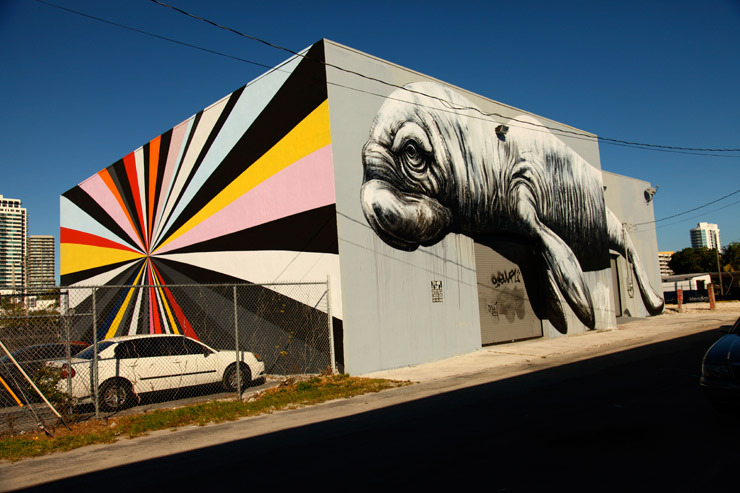 Kenton Parker and Roa in Miami. (photo © Jaime Rojo)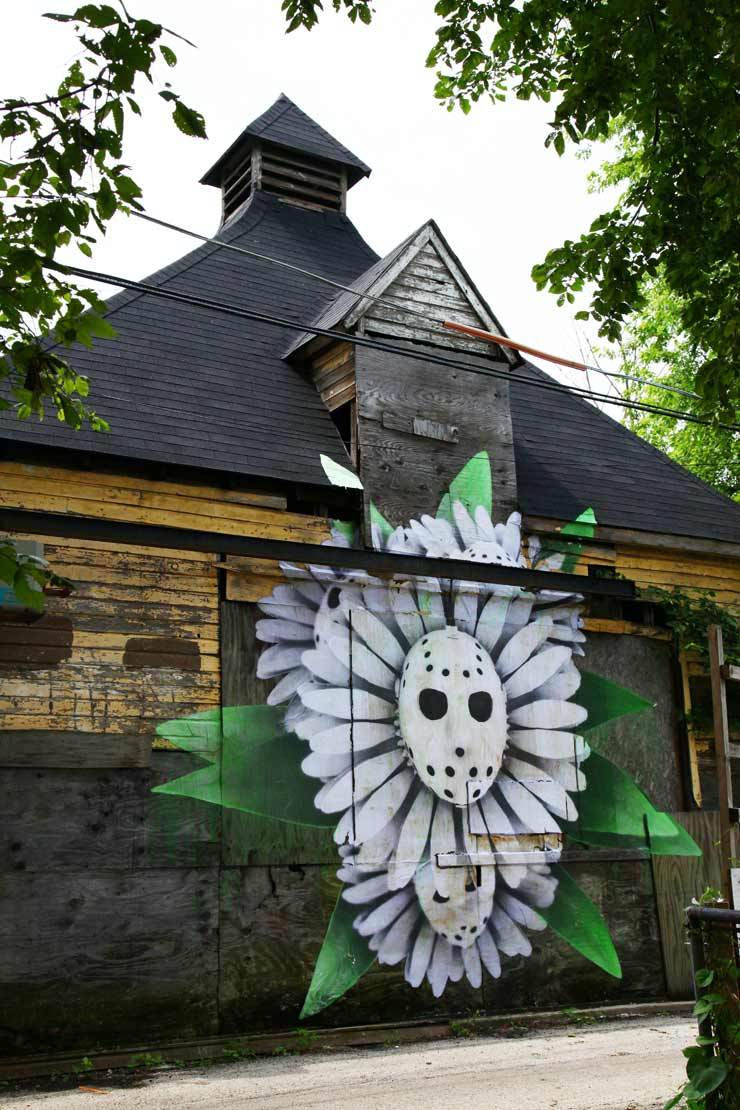 LUDO in Chicago. (photo © Jaime Rojo)
Anthony Lister in Los Angeles. (photo © Jaime Rojo)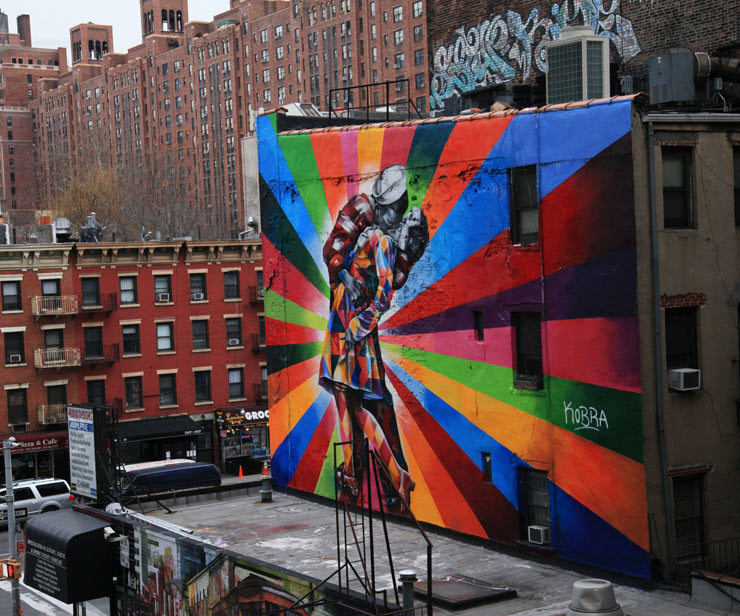 Kobra in Manhattan, NYC. (photo © Jaime Rojo)
Smells, Cash4 and Spiro in Brooklyn, NYC. (photo © Jaime Rojo)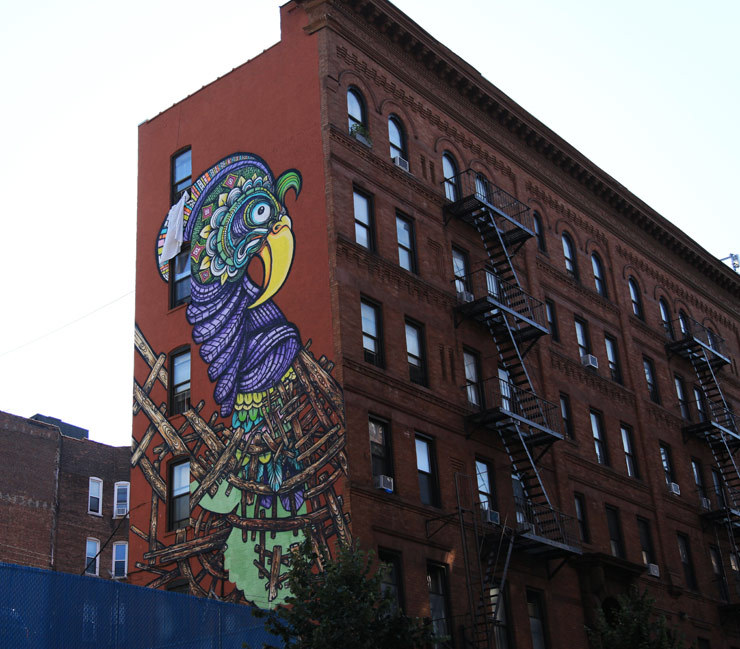 Don Rimx in The Bronx, NYC. (photo © Jaime Rojo)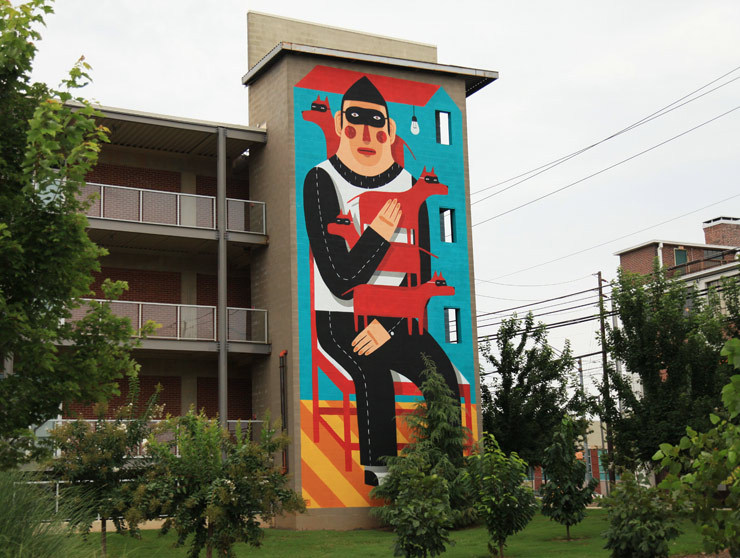 Agostino Iacurci in Atlanta. (photo © Jaime Rojo)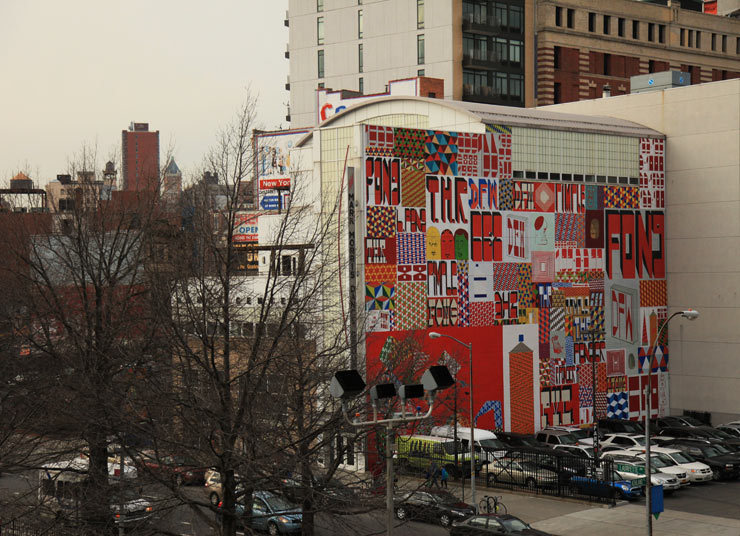 Barry McGee in Brooklyn, NYC. (photo © Jaime Rojo)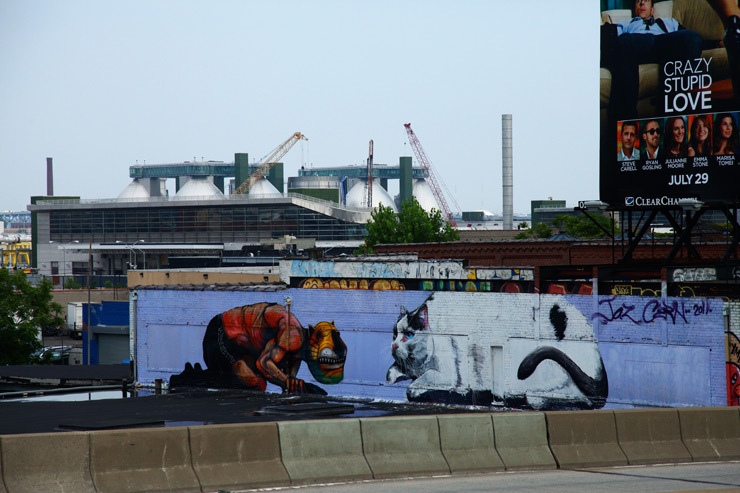 Jaz and Cern in Brooklyn, NYC. (photo © Jaime Rojo)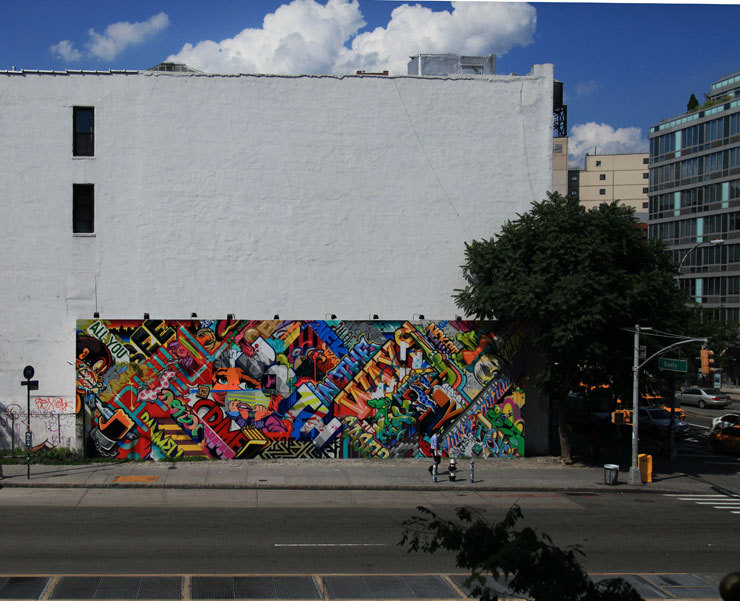 Pose and Revok in Manhattan, NYC. (photo © Jaime Rojo)
Rime, Dceve and Toper in Manhattan, NYC. (photo © Jaime Rojo)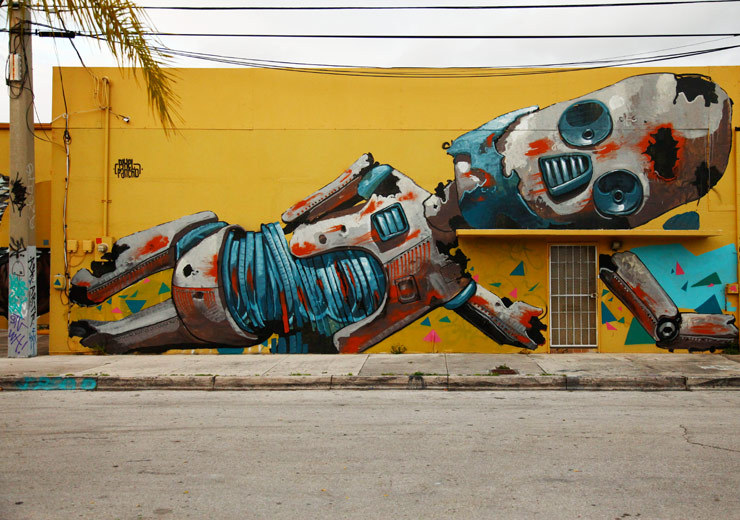 Pixel Pancho in Miami. (photo © Jaime Rojo)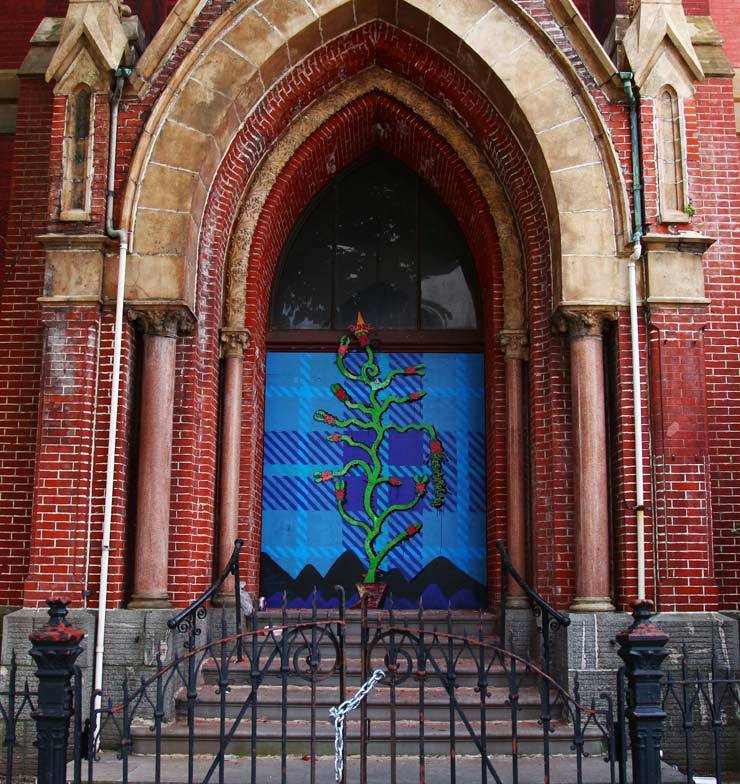 Deeker and David Pappaceno in Brooklyn, NYC. (photo © Jaime Rojo)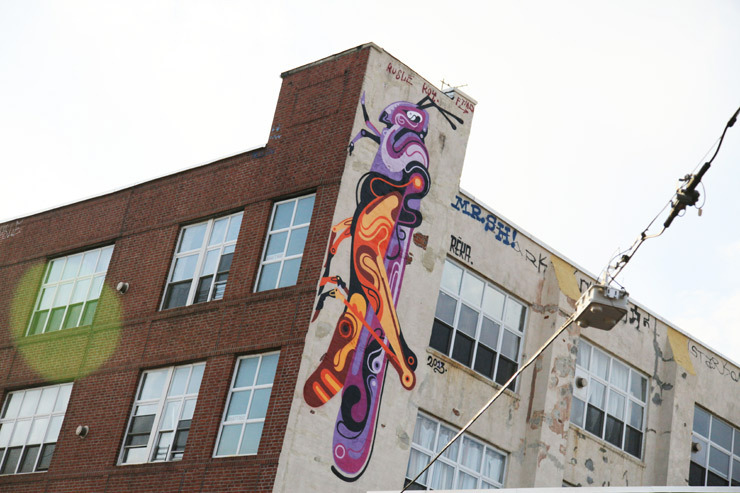 Reka in Brooklyn, NYC. (photo © Jaime Rojo)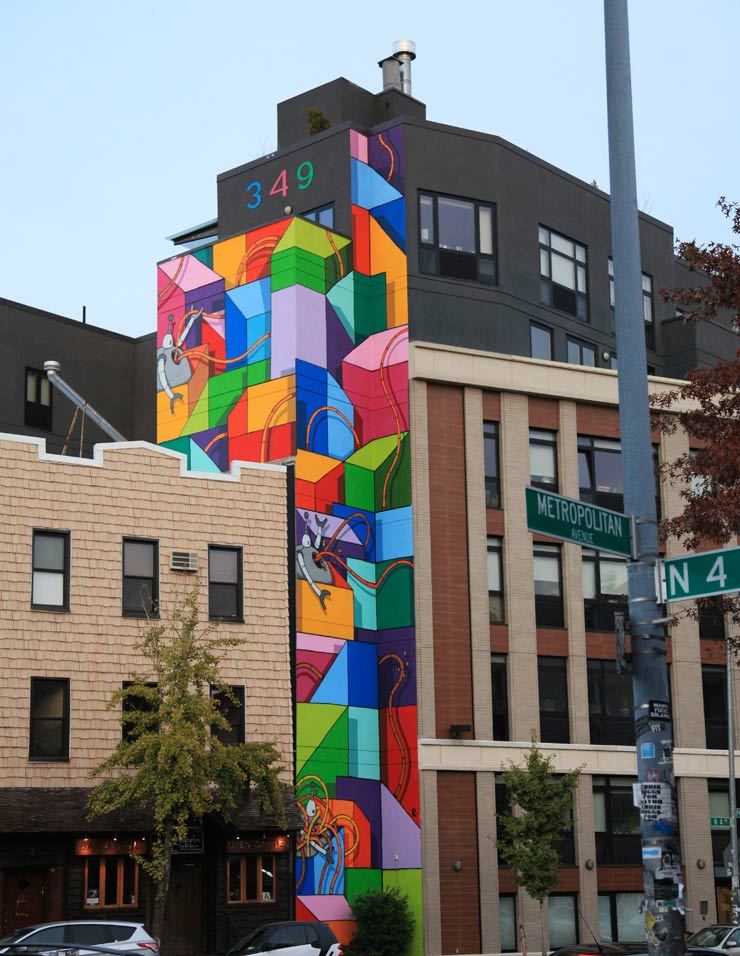 RRobots in Brooklyn, NYC. (photo © Jaime Rojo)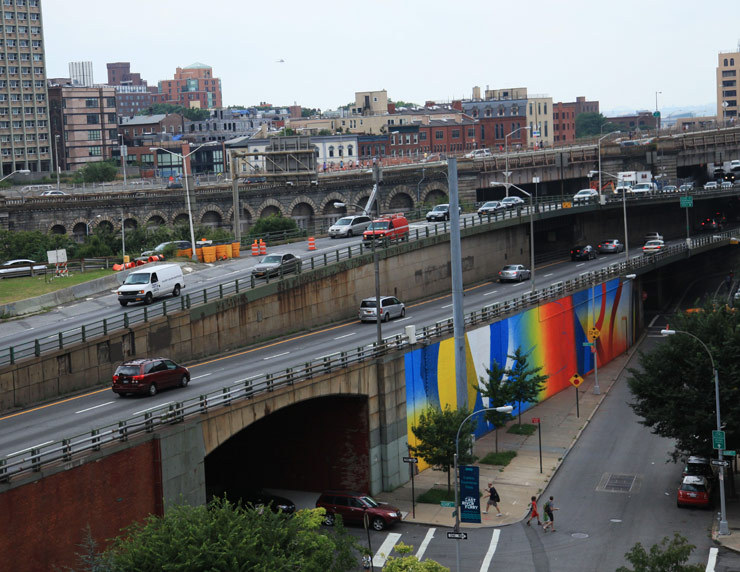 MOMO in Brooklyn, NYC. (photo © Jaime Rojo)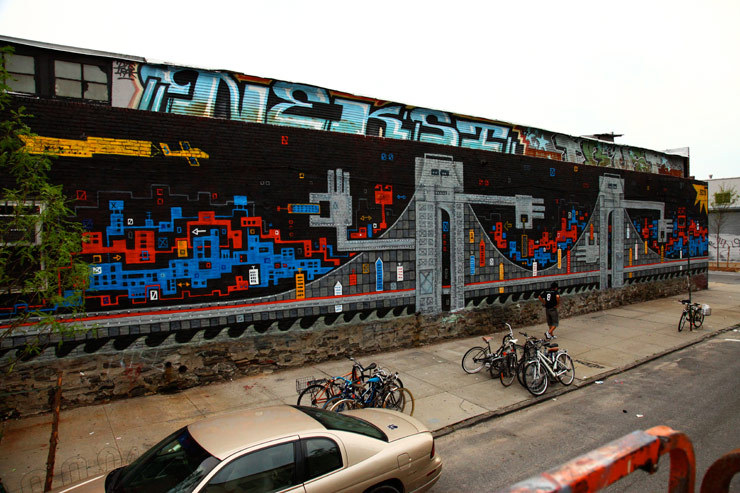 Skewville in Brooklyn, NYC with an old NEKST tag on top. (photo © Jaime Rojo)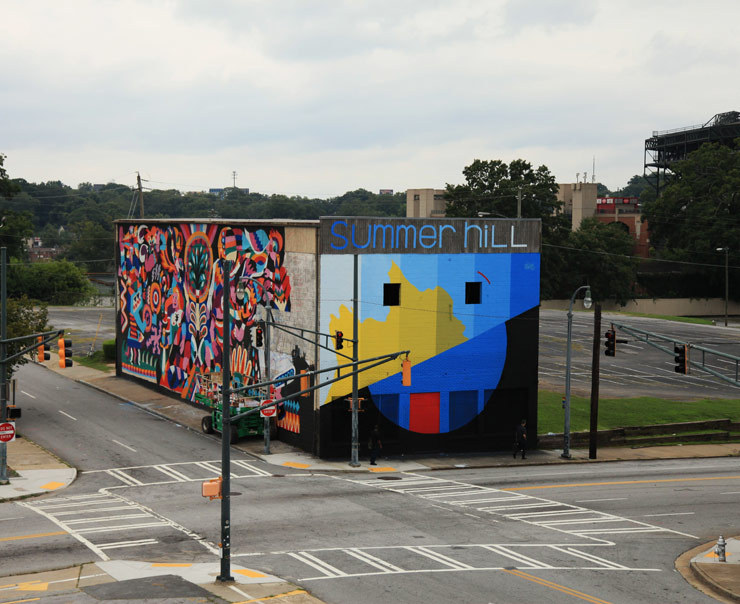 3ttman and Elias in Atlanta. (photo © Jaime Rojo)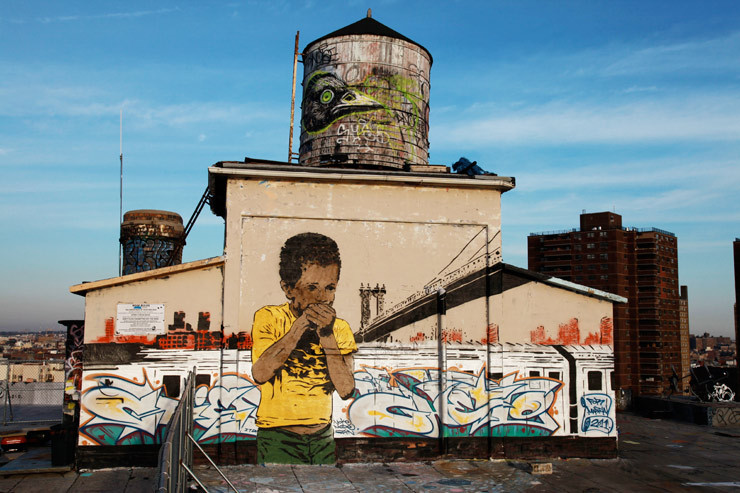 Chris Stain and Billy Mode tribute to Martha Cooper in Brooklyn with ROA on the water tank. (photo © Jaime Rojo)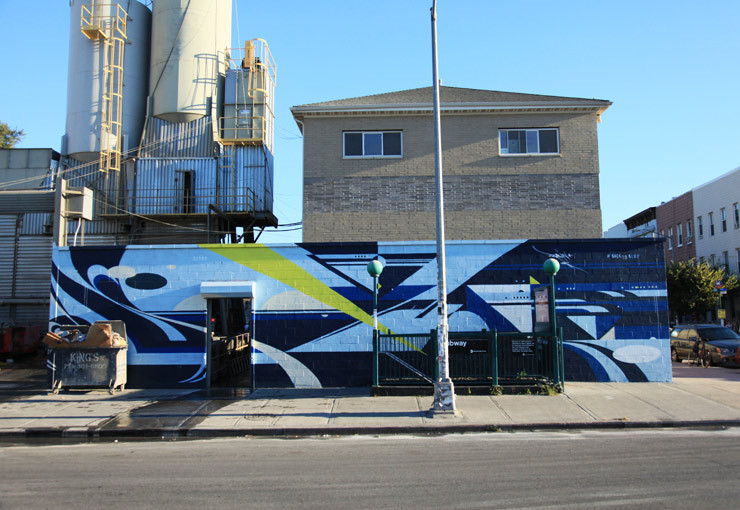 Rubin in Brooklyn, NYC. (photo © Jaime Rojo)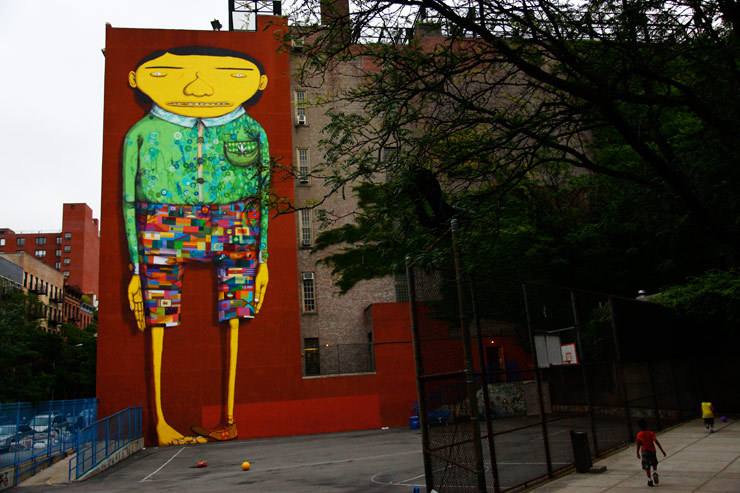 Os Gemeos in Manhattan, NYC. (photo © Jaime Rojo)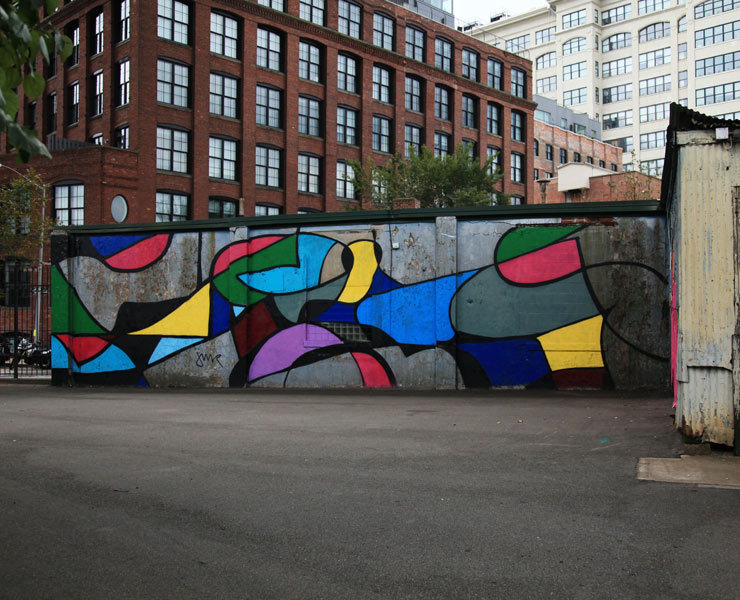 JMR in Brooklyn, NYC. (photo © Jaime Rojo)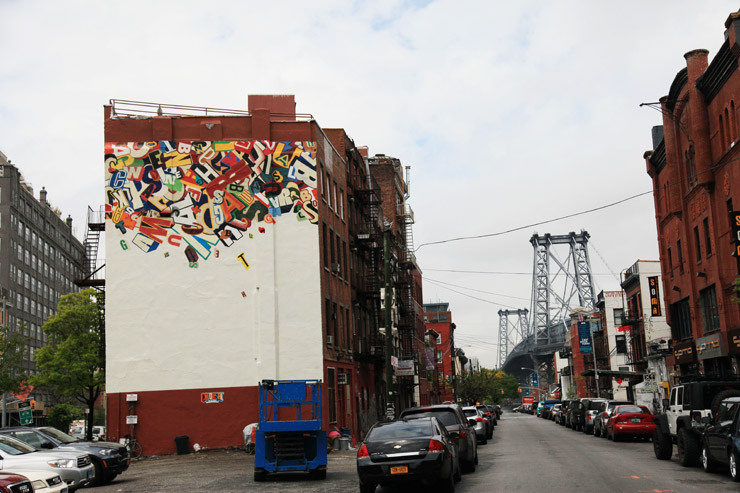 Greg LaMarche in Brooklyn, NYC. (photo © Jaime Rojo)