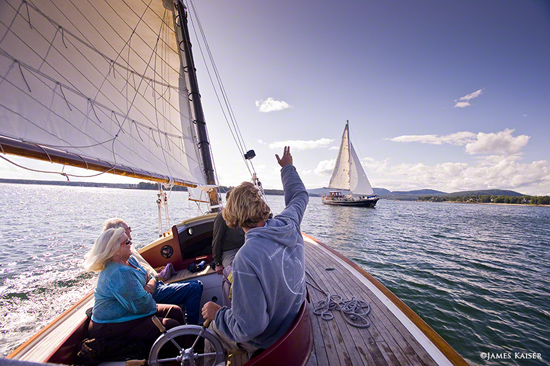 Childish political bickering has shut down the federal government, which means ALL national parks are closed. This is a tragedy on so many levels. Americans have been shut out of their birthright, hardworking park employees have been told to go home without pay, and foreign visitors, many of whom traveled halfway around the world to visit our national parks, have been left with a diminished view of the United States.
I'm hoping the shutdown will end soon, but it could very well drag on for weeks. (Want to do something about it? Write your federal representative and let them know how you feel.) In the meantime, I've decided to post a "Plan B" article to help visitors navigate the national park shutdown at Acadia National Park on the coast of Maine.
Acadia is uniquely qualified to deal with the shutdown. That's because the park takes up less than half of Mount Desert Island, which is an incredible destination on its own. Yes, the island's spectacular mountains and hiking trails are officially off limits, but there's no shortage of terrific activities right outside the park. In fact, many of the island's most popular activities have zero connection to the National Park Service. So the shutdown is actually a great excuse to take advantage of lots of amazing things you might otherwise miss.
I've often said you can spend a month on Mount Desert Island and not run out of things to do. Now, with the park closed, I need to amend that: You can easily spend two weeks on the island and not run out of things to do. Two weeks! Think about that. There are still so many great things that you probably don't have enough time to do them all anyway.
Trust me, there's no reason not to visit. October is one of the best times to experience Mount Desert Island thanks to great weather and incredible fall foliage (which is particularly dramatic this year). As I write this in early October from a town outside the park, the weather outside is divine: 75 degrees and sunny.
So don't let the Feds get you down! Get in touch with your inner contrarian and visit Acadia.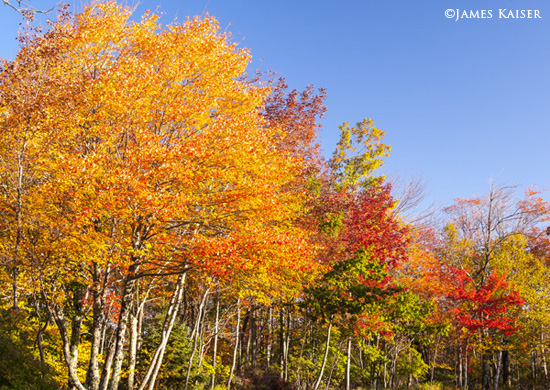 Scenic Driving
Acadia's two most dramatic drives, the Park Loop Road and the road to Cadillac Mountain, are closed, but there are several gorgeous drives just outside the park. My favorite is Route 3, which heads south from Bar Harbor along the southeast tip of the island. Just south of Bar Harbor, Route 3 passes through a dramatic valley between Champlain Mountain and Dorr Mountain, then twists and turns to the tiny village of Seal Harbor. The summer playground of Martha Stewart and David Rockefeller, Seal Harbor is famous for its wealth, yet delightfully unassuming. The "downtown" consists of a small post office, a simple seafood restaurant, and one of my favorite shops on the island: The Naturalists Notebook. A nice public park overlooks the boat-filled harbor, and a beautiful beach wraps around the northern shore.

From Seal Harbor continue west along Route 3 to Northeast Harbor. As you drive along the rocky coast, you'll be treated to dramatic views of Acadia's mountains to the north and offshore islands to the south. When the road heads due north, keep your eyes out for signs pointing to Thuya Gardens. Perched on a hill overlooking Northeast Harbor, these immaculate gardens are a must-see for any garden lover. They are accessible via Thuya Drive off Route 3, or you can park at Asticou Terraces Landing and follow a beautiful 1/4 mile trail that features dramatic views of Northeast Harbor along the way.

Continue along Route 3 until you reach the intersection with Route 198, then turn left towards downtown Northeast Harbor, which is filled with charming shops and the best art galleries on the island. Be sure to stroll down to the marina, which is filled with expensive yachts. If you're looking for a great lobster roll, head to the Docksider on Sea Street.

From downtown Northeast Harbor follow Huntington Road to South Shore Road, then turn right and follow the road as it curves north. After passing a series of stunning waterfront mansions, the road merges with Sargent Drive, which wraps around the eastern shore of Somes Sound. The only natural fjord on the east coast, Somes Sound is the most stunning natural feature on Mount Desert Island that doesn't belong to the park. Continue north along Sargent Drive until it merges with Route 198. Turn left to head back to Bar Harbor.
Island Towns
Despite the shutdown, the towns of Bar Harbor, Seal Harbor, Northeast Harbor, and Southwest Harbor are all open for business. Bar Harbor has the most shopping, museums and restaurants. Seal Harbor is the most quaint. Northeast Harbor has the best art galleries. And Southwest Harbor is a genuine working harbor that also has some of the best restaurants on the island.
Note: The free Island Explorer shuttle, which is not operated by the National Park Service, is still running through Columbus Day thanks to the non-profit Friends of Acadia. In other words, you don't even need a car to visit any of the towns I just mentioned. Shutdown? What shutdown?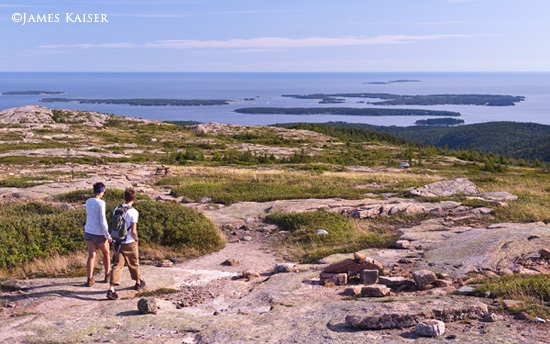 Hiking
Hiking is one of the most popular activities in Acadia National Park, but the shutdown means that all hiking trails are officially closed. Unofficially, many of Acadia's best hiking trails can still be easily accessed from roads outside the park. So if you wanted to hike, say, Champlain Mountain via the Beachcroft Trail off Route 3 across from The Tarn, or Sargent Mountain via the parking area off Route 198 just north of Upper Hadlock Pond, or Acadia Mountain via the trail that starts across from the Echo Lake Ledges off Route 102, it probably wouldn't be too hard to do so. Is it against the rules? Yes. But morally speaking, so is SHUTTING DOWN THE GOVERNMENT!
Biking
Acadia's famous Carriage Roads are officially shut down. (Unofficially, there are some good access points at the northern tip of Eagle Lake, Duck Brook Bridge off Duck Brook Road off Route 233, and just north of Upper Hadlock Pond on Route 198.) But there's still plenty of great biking along the island's other roads. Route 3 (mentioned under Scenic Driving) is a nice option, but if you're looking for less traffic head to the western "quiet side" of the island. One good biking route starts in Southwest Harbor, follows Route 102A around the southern tip of Mount Desert Island, and passes through the beautiful fishing village of Bass Harbor. From Bass Harbor, Route 102A merges with Route 102, which heads back to Southwest Harbor.

My favorite biking option, however, is Swans Island, which lies four miles southwest of Mount Desert Island. This stunning offshore island offers some of the most classic scenery in coastal Maine, and there is virtually zero traffic along its paved roads. The ferry to Swans Island departs Bass Harbor several times daily. Bikes can be rented in nearby Southwest Harbor from Southwest Cycle.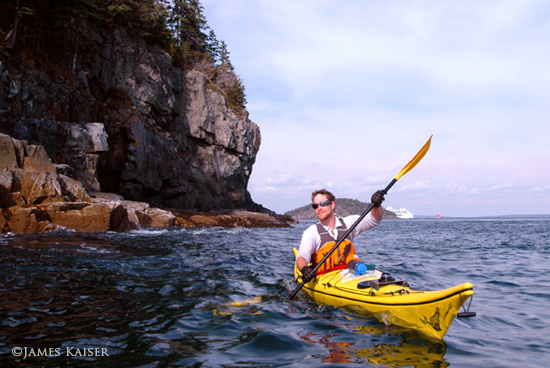 Sea Kayaking
The coast of Maine is one of the most spectacular sea kayaking destinations in America, and the waters around Mount Desert Island offer some of the best sea kayaking in Maine. Fortunately, no matter how much our politicians bicker, they can't shut down the waters just offshore Acadia National Park, making this one of the best legal ways to explore the park during the shutdown. Excellent guided trips are offered by Aquaterra Adventures and National Park Sea Kayak Tours
Scenic Flights
Driving the Park Loop Road is terrific, but the best view of Acadia has always been from the air. And with fall foliage nearing its peak, the aerial views are particularly dramatic right now. Two companies offer scenic flights around the park: Acadia Air Tours and Scenic Flights of Acadia
Boat Trips
If you don't go on at least one boat trip while visiting Mount Desert Island, you should leave the island ashamed. Some of the region's top scenery -- lighthouses, offshore islands -- and wildlife -- whales, dolphins, seabirds -- can only be experienced on the water, and the offshore views of Acadia's mountains are spectacular. My favorite boat trips are Diver Ed's Dive-In Theater, Bar Harbor Whale Watch, the four-masted schooner Margaret Todd, and the Friendship Sloop Alice E.
Museums
Mount Desert Island is filled with great museums not associated with the park. My personal favorites are the Abbe Museum, which explores the island's native history, the Dorr Museum, which focuses on the island's wildlife and ecology, and the Seal Cove Auto Museum, which features an incredible collection of classic cars.
Brewery Tour
If none of my other suggestions makes you happy, head to the Atlantic Brewing Company and drown out your sorrows with some delicious craft beer. The "ABC" brews some of the best beer in Maine (which is saying something), and they offer free tours daily at 2 p.m., 3 p.m. and 4 p.m.
James Kaiser is the author of Acadia: The Complete Guide, which has been the bestselling guidebook to Acadia National Park for over a decade.