I've spent the last couple of years traveling the world as a freelance photojournalist and have been fortunate enough to witness, participate in and photograph some truly incredible moments -- from living with eagle hunters in Mongolia to helping indigenous groups fight to keep hold of their land in the Amazon.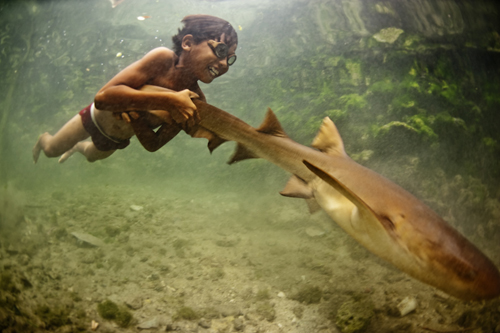 I'm now settling into a long term project looking at the Coral Triangle -- the most biodiverse marine ecosystem on the planet. Described by scientists as being the underwater equivalent of the Amazon, this spectacular tract of ocean contains 76% of the world's coral species. But it's incredibly vulnerable -- global warming, overfishing and increased pressure from the outside world are pushing these beautiful waters to their limit.
I hope that by going behind the scenes of some of the more interesting images resulting from my work in this incredible region, people will be inspired to join our Coral Triangle Facebook page, visit thecoraltriangle.com and hopefully get involved in some of our campaigns.
To see more of James Morgan's award-winning photography, visit his website. For more updates, please join his Facebook group.


SUBSCRIBE TO & FOLLOW THE MORNING EMAIL
The Morning Email helps you start your workday with everything you need to know: breaking news, entertainment and a dash of fun. Learn more