The allure of Christiane Amanpour has always been intertwined with no-frills attire in sync with the mostly dour and dangerous locales from which she reports.
Now comes Amanpour, CNN doyenne of haute couture.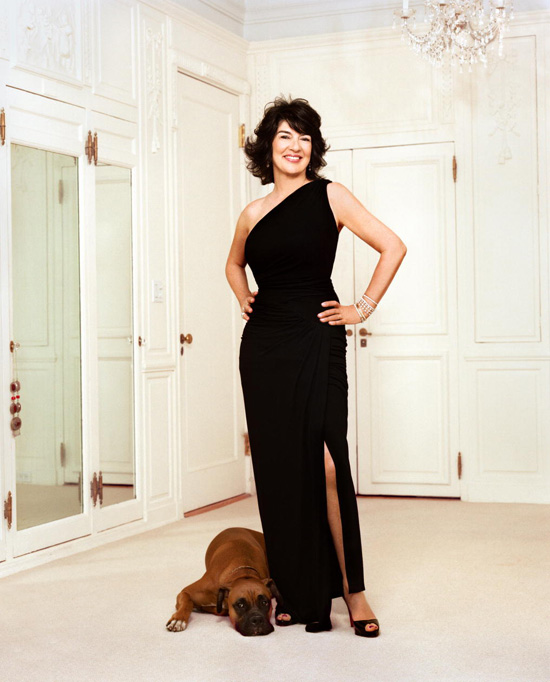 (Photo credit: Martin Schoeller)
August Harper's Bazaar includes "Christiane Amanpour's Headline Style" by Rita Wilson (yes, the actress), a brief foray into high fashion by a reporter whose introduction to most viewers, during the first Gulf War, is probably associated with light trousers and simple shirts with upturned collars. When she later reported in the colder climes of Bosnia, she opted for a green parka with a hood and fake-fur trim. Safari jackets, not Karl Lagerfeld, have been the austere norm.
But safari jackets are not to be found here as she wears a $2,995 Donna Karan gown; De Beers earrings, diamond bracelets and ring (prices unmentioned) and $795 Christian Louboutin pumps. Elsewhere, she's decidedly less pricy, in a $160 Ann Taylor dress. But it's all a far cry from the usual professional uniform.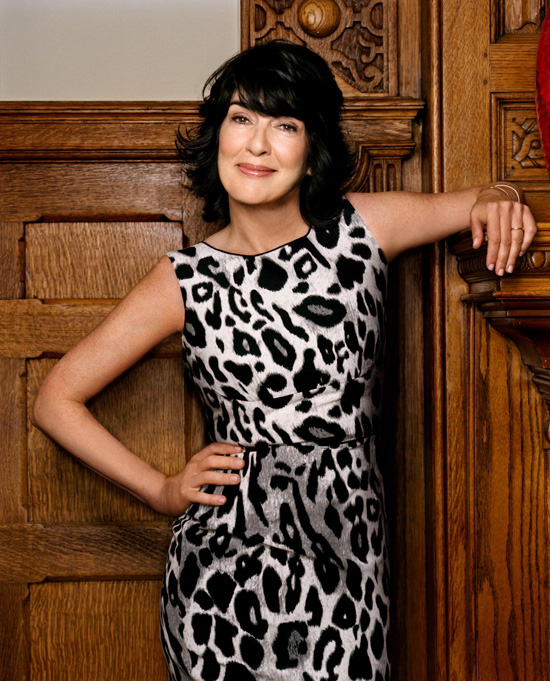 (Photo credit: Martin Schoeller)
"I would love to be elegant," she tells Wilson. "We all want to look like Audrey Hepburn or Jackie Onassis." When it comes to Michelle Obama, she opines, "It's good that the first lady is going out there looking sharp and talking smart and straight to young people today. People in the world are going to be looking at her and emulating her. Not just in her fashion sense but in her accomplishments, professional life, and how she raises her children. And if I had arms like hers, I would certainly be baring them."
But Amanpour is adamant about the limits to her professional modus operandi, though the magazine assures that "underneath Amanpour's safari jacket is a killer body," while she indicates that, as a youth, she was called "Jagger Lips" due to a large mouth. Her priority, she says, has always been practicality, not style. "Women using their looks to get an interview or to get ahead, I don't like it. I think it's silly."
Thus, CNN viewers must rest assured that they'll never see Amanpour cleavage on a live shot from Rwanda, Jerusalem, Afghanistan or the relative calm of a New York studio.
But what about Wolf Blitzer in Hugo Boss, or reporting from "The Giorgio Armani Situation Room"? Given the media's near-desperate search for revenue, I could live with the latter.
And perhaps we should send Donna Karan, Heidi Klum and a SWAT team of fashionistas into the nation's newspaper newsrooms. We ink-stained wretches do need help.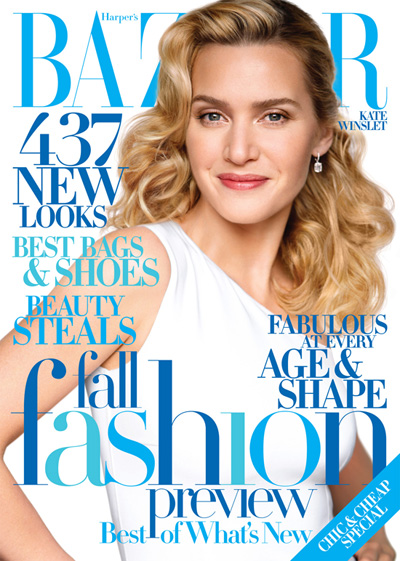 SUBSCRIBE TO & FOLLOW LIFESTYLE
HuffPost Lifestyle is a daily newsletter that will make you happier and healthier — one email at a time. Learn more