Co-authored by Victoria Doramus
There is nothing like back-to-school shopping to relieve the bite of summer's end and first-day-of-school butterflies. This year's shopping list essentials are retro-inspired and designed with an eye for sustainability. A old-school aesthetic with a modern sensibility, the must-have products this year are bright and bold, bursting with individuality and ripe with personality. Here is our top ten list of must-haves for back to school cool.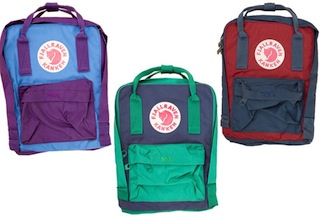 Fjallraven Kanken Mini Backpack, $45, www.openingceremony.com
From morning lecture, to lunchtime in the quad, afternoon soccer practice, and evening study groups, a day in the life of a student, if anything, is a lesson in preparedness. Preparation requires proper equipment, and this mini backpack successfully combines form and function. Sized to hold all of your daily essentials, this relaxed sling of this pack exudes an undeniably cool factor.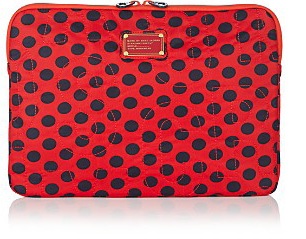 Marc by Marc Jacobs Nylon Laptop Sleeve, $78, www.bloomingdales.com
A laptop is your life on the move; however, unlike you, laptops need an extra layer of padding to make it through the day unscathed. These stylish and bright alternatives to the run-of-the-mill sleeve made outfitting your laptop a breeze. If only getting dressed in the morning was as easy!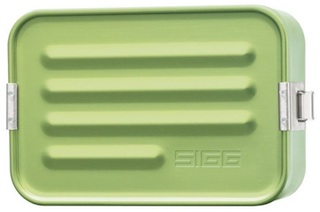 SIGG Aluminum Lunch Boxes, $32, www.mysigg.com
Noshing on healthy snacks throughout the day keep your body and mind properly fueled for anything that comes your way, like pesky pop-quizzes and after-school jobs. An evolution of metal lunch boxes from the past, the latest lunch box is a bright metallic aluminum, and promises to keep your snacks intact all day, your backpack crumb-free, and your body devoid of harmful plastic additives.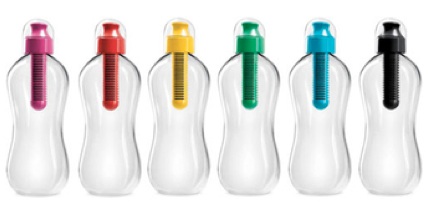 Bobble Filtering Water Bottle, $10, www.aplusr.com
By now, you probably know that plastic water bottles are old school. The newest hydration vessel is a colorful recycled plastic bottle of goodness that is BPA-free and FDA-approved. Tap water snobs need not fret - the bottle contains a carbon-based filter that removes city tap water funk, reducing odor, taste and chlorine. Cheers!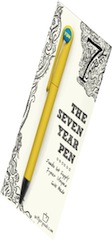 The Seven Year Pen, $7, www.seltzergoods.com
While laptops have their place in the classroom, the latest pen proves itself to be an equally useful staple. An essential for taking notes, and of course, passing notes to your friends, this year, you only need one pen to do it all. The jumbo ink supply of the Seven Year Pen boasts a seven-year lifespan, making running out of ink mid-essay a worry of the past.
PANTONE Flash Drives, $12.99, www.pantone.com
Personal data storage is an impossibly snooze-worthy, albeit essential, subject. Blending the boring with the bold is PANTONE's aluminum based thumb drive that is color-customizable and compactly facilitates ease in transporting your essential files to the classroom and beyond.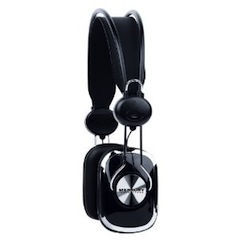 Hot Headphones, $60, www.urbanoutfitters.com or www.merkuryinnovations.com
Escape from your chatty roommate or connect with your crush through the built-in sharing socket of the latest multifunctional headphones. Available in your choice of color, these headphones offer a customized product that delivers rich sound quality along with personal fashion statement.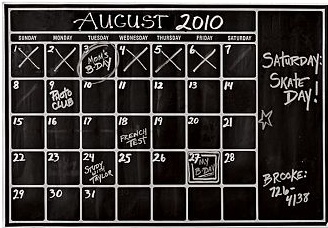 PB Teen Chalk Calendar Wall Decal, $55, www.pbteen.com
Organization is not only a constant challenge facing students, but a fact of life for the rest of us. Between book reports, final exams, college admissions and football games, keeping your life on track often proves itself arduous. Here to make to-do's a little less daunting is a customized wall calendar offering peel and stick visual decals that allow for creative expression of due dates and must-do's.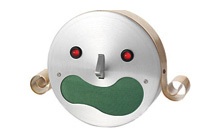 Kim the Talking Clock, $39.59, www.uncommonobjects.com
If showing up is half the battle of success, then a trustworthy clock is your greatest ally. This timepiece is your partner is punctuality, dutifully alerting you that it is time to go to class and speaking the time when prompted. The clock's built-in alarm is the sound of a rooster crow, and will definitely get your feet on the ground. If this clock is any indication, we all do better with a little help from our friends.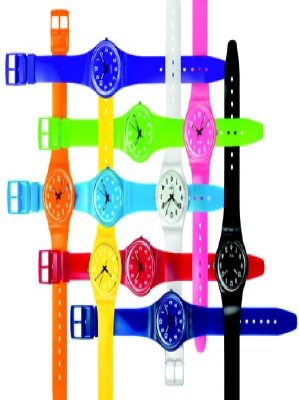 Swatch Color Code Watch, $50, www.swatch.com
With colorful wrist accessories everywhere this fall, being late to class is no longer a valid excuse.
This Blogger's Books and Other Items from...
FOLLOW HUFFPOST