If you ate lunch at 11:30 a.m. (or even earlier) and the next time you had access to food was 3:00 p.m., you'd be hungry and cranky, too, wouldn't you?
We can't blame our children for wanting to hit those devil-filled vending machines, but we can take action and help put and keep our children on the healthy path!
7 Point Strategy: How to Keep Your Children Happy and Healthy in the Face of School
7 Tips to Keep Your Children Healthy
Sit down with your child and come up with a list of healthy snack options. Respect your child's wishes. Keep the door to healthy living open. Be sure to include some fruits and veggies.

Whether your child accompanies you to the grocery store or not; do spend some time reading the nutrition labels and comparing products together. Pay attention to the ingredients and, of course, portion size. Steer away from enriched products and foods that have high fructose corn syrup (HFCS) in them. (Enriched means that everything good has been stripped out, and the manufacturer had to put something back into it, but it has no nutritional value and HFCS is simply unhealthy, in my opinion.)

You don't think your kid, at any age, is going to cut up veggie sticks, make pretty little packages of apple slices (squeeze lemon juice on it to keep fresh), did you? If you want your child to eat healthfully, you are more than likely going to have to make pretty, appealing little packages of food for them to have readily available. (In their lunch boxes and at home, for after school arrival.)

As long as you are in charge of the packaging and promoting of the healthy foods, do so with a touch of humor and creativity. And be age appropriate, please. The younger set might enjoy 'ants on a log' (celery topped with cream cheese and raisin 'ants'), whereas the teenagers might like something more sophisticated like cheese and pear slices.

Kids often swap snacks, or lunches for that matter. "I'll trade you my healthy 'ants on a log' for your Twinkie." Again ... ask, listen and talk. Find out with whom he or she is trading with and ask permission to call the other parent to discuss trading options.

Do you like it when people tell you what to do? I sure don't. No one does. So, ask permission to call the other parent. Don't embarrass your kid. It's worse than eating unhealthy snacks.

You did your best to provide healthy foods. As the days, weeks, months and even years pass, you will have effectively provided enough nutrition and healthy living guidance to make a difference.
Here's to a happy and healthy new school year!
Spread the word ... NOT the icing!
Janice
----------------------------------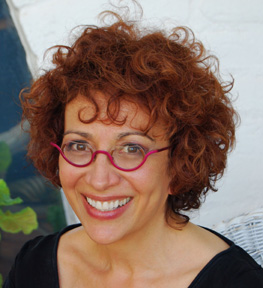 For the best wellness & weight loss wisdom,
visit Janice: Our Lady of Weight Loss, home of the Kick in the Tush Club.

Follow Janice Taylor on Twitter: www.twitter.com/OurLady