Art is universal. We experience it on a daily basis, from our homes (architecture, décor, objects) to the films we see; from the books we read to the outfits we dress ourselves in. Art records our history, our culture and our personal nature and yet, for the most part, we are not aware of how it is affecting us.
Art is a relationship between the receiver/viewer (the person connecting to the art) and the sender (the artist). Just as our raw emotions are evocative (laugh and the whole world laughs with you), so is our art. The viewer receives through one of his senses a part of the artist.
It is that creative part of ourselves, that expressive part of ourselves that makes humankind special.
In New York City, people point past 96th Street and say, "if you want to experience art in its true nature, in the architecture, the beauty of a low skyline, the wide streets, in its people and raw expression, visit Harlem."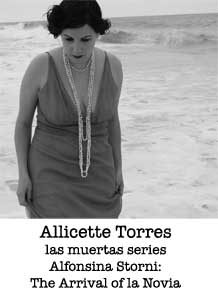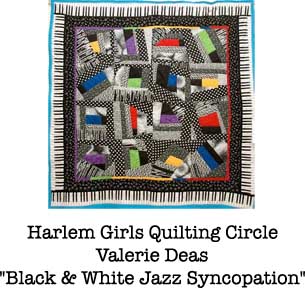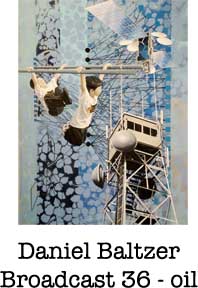 This weekend, October 10 and 11, artHARLEM presents the 5th annual HOAST 2009 (Harlem Open Artist Studio Tour).
Harlem's creative energy is pervasive and its artists invite you to visit with them in their working spaces, which range from historic brownstones to shuttered commercial storefronts, to public installations -- both planned and unplanned.
Start the tour at Casa Frela Gallery, a historic "Stanford White" Harlem brownstone (47 West 119th Street, between 5th Avenue & Lenox Avenue). That alone is worth the price of admission ($0.00 by the way), and it is the place where one can pick up a much needed and quite beautiful map of the Tour.
From there be sure to visit my top 10 picks! (# as designated on the official tour map).
#1 - Dindga McCannon, Fiber Artist,
#5 - Shimoda, Jewelry
#11 - Laura Gadson, Quilt Arts
#28 - Reuben Sinha, Prints, Paints
#31 - Misha McGlown, Mixed Media, jewelry
#39 - Daniel Baltzer, Painting
#44 - Hamilton Landmark Galleries
#45 - Harlem Girls Quilting Circles
#56 - Chashama Gallery
#59 - Alicette Torres, Photography
and Stephanie Mulvihill, Drawings
The Harlem Open Artist Studio Tour presents a rare opportunity for you to visit Harlem, home of one of America's great renaissance periods and to take in on every level the true nature of art. Come, be the viewer, the receiver and see what happens! Change your New York point of view.
artHARLEM presents HOAST2009
Saturday, October 10 - 12 Noon to 6 p.m.
Sunday, October 11 - 12 Noon to 6 p.m.
Visit: www.artHARLEM.org for downloadable map ... or pick one up at
Casa Frela, a Stanford White historic brownstone. 47 West 119th Street.
This weekend! Walk, burn calories, ingest sugar-free art! And for a great place to rest and eat a healthy meal, go to: Il Caffe Latte, 189 Lenox Avenue (between 119th and 120th Streets).
Spread the artistic word ... not the icing,
Janice
SUBSCRIBE TO & FOLLOW THE MORNING EMAIL
Get top stories and blog posts emailed to me each day. Newsletters may offer personalized content or advertisements. Learn more