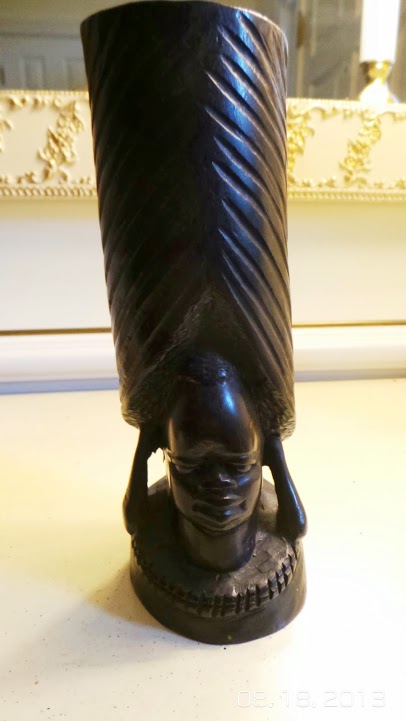 I am always on the road, traveling to search for new experiences. During my travels I usually find one object per trip that captures my mood and experience. I share a few of my finds below in hopes of inspiring your own explorations. Take a quick trip around my world in twelve very descriptive objects.
The African head above from the N'Kondi peoples (now Democratic Republic of Congo) and the mahagony elephant parade below, from Ceylon, (now Sri Lanka) were gifts from my grandfather, a world traveler in the 1920s and 1930s. Both inspired me throughout my childhood to explore as he did, so wanderlust is in my blood. Here is my virtual road map, through objects I have collected continuing his tradition, to the ends of the earth and back. What inspires you to travel? What have you collected to save the memories?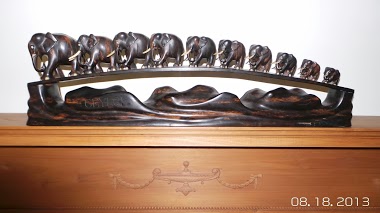 Samovar from pre-revolution Iran with Russian Double Imperial Eagle Imprint: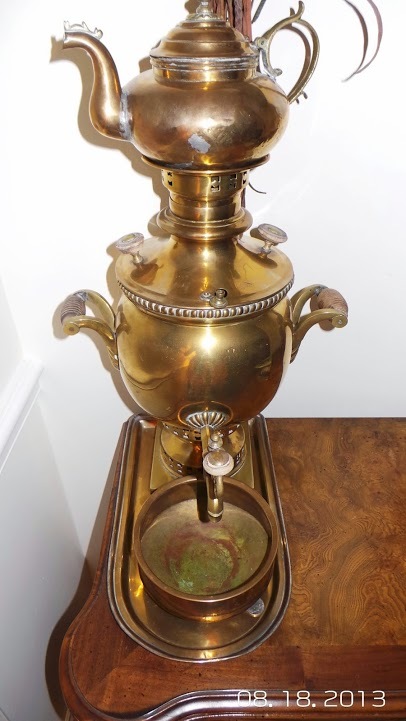 Egyptian Camel Saddlebags and Camel Saddle (with Yorkie):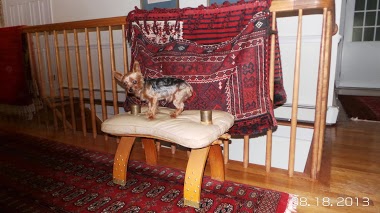 Triptych of St. John the Evangelist from the Greek isle of Patmos: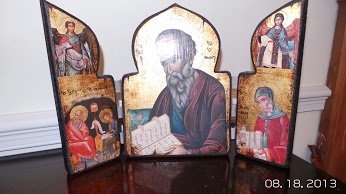 An enigmatic and regal Moai from Easter Island, Chile
Very gifted local artist from Penang, Bali (He had this painting in shack, set up temporarily at the port and was using it to shield his wares from the sun. He was very surprised I would pay money for it.):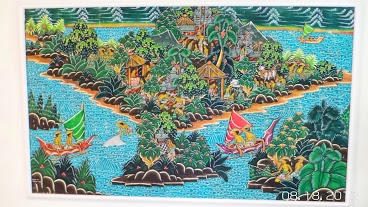 Exquisite art from Amman, Jordan: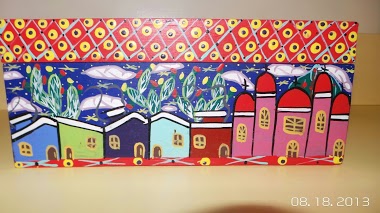 The finest baskets in the world from the Darien Jungle, Panama: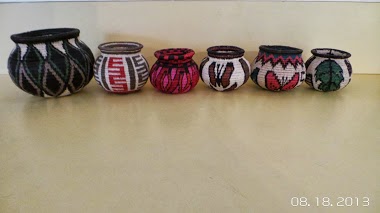 A handpainted Tudor portrait.
A Tanoa for drinking Kava, from Kadavu, Fiji: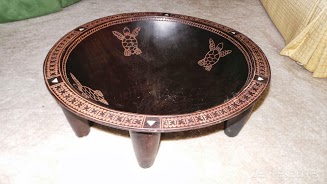 And finally, a handwoven rug by Isaac Vasquez Garcia, Teotitlan del Valle, Oaxaca, Mexico, representing the local petroglyphs: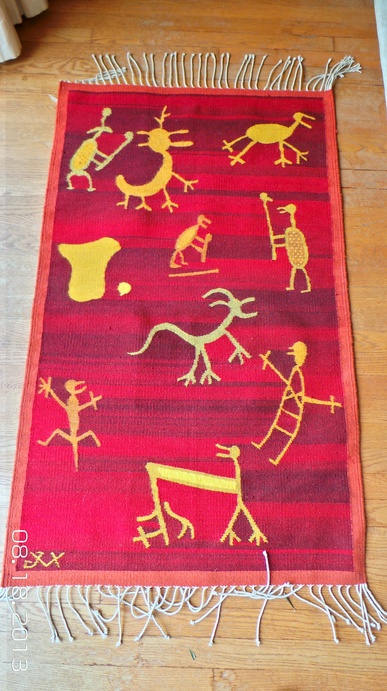 Happy Trails to you.....