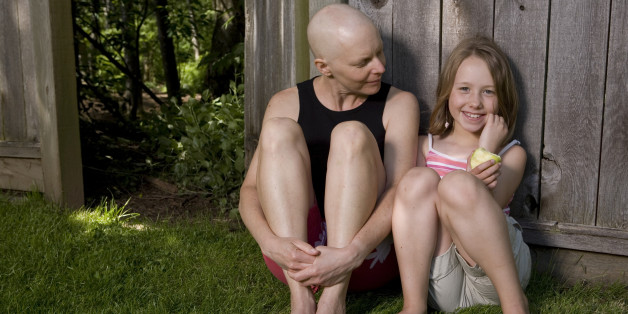 Imagine my surprise when I opened one of the world's most highly-cited journals, Science, and found an entire section dedicated to breast cancer. Imagine my deep concern that the journal failed to include the substantial body of scientific evidence linking toxic chemicals and radiation to breast cancer. How could this happen? I was not alone in my wondering, and it became very clear to me that I had to set the record straight.
I was joined by Julia Brody, of the Silent Spring Institute (lead author); Margaret Kripke, co-chair of the 2010 President's Cancer Panel; Marion Kavanaugh-Lynch, of the California Breast Cancer Research Program; and Michele Forman, of the School of Human Ecology at the University of Texas at Austin. Our opinion piece was published on May 9.
Why is this so important? We know that most people diagnosed with breast cancer have no family history of the disease, and that exposures to toxic chemicals in our air, water and everyday products play an important role in increasing risk, yet one of the most widely read scientific journals failed to acknowledge this. This tunnel vision about breast cancer causation prevents us from advancing the science, policy and market changes necessary to protect our health.
This issue of Science did focus on the BRCA genes, which are the two primary genes with mutations linked to breast cancer. Having just attended a screening of Decoding Annie Parker, a film about the search for the genetic link to breast cancer, I am most sensitive to the significantly increased risks of those with the BRCA gene.
In the letter we wrote: Discoveries of the BRCA gene are important science and interesting history, and additional low-penetrance breast cancer genes are noteworthy, too. However, given that "most cases of breast cancer have no inherited component," it's troubling to see a special section on breast cancer that ignores substantial discoveries in environmental breast cancer studies over the same 20 years.
The opinion letter explains three compelling themes that have developed as a result of important studies on environmental links to breast cancer.
• Critical windows of susceptibility during life, beginning in the womb, during puberty, and the early reproductive years, has led to the recognition of breast cancer as a developmental disease.
• Common chemicals, including hormone-disrupting chemicals like BPA, affect cancer susceptibility.
• Chemicals suspected as breast carcinogens are widespread in air and water pollution, consumer products, house dust and air, and human tissues.
In the opinion letter we point out that many authoritative reports endorse the importance of research into the role of environmental exposure in breast cancer incidence, including the President's Cancer Panel Report: Reducing Environmental Cancer Risk, the Institute of Medicine, and the Interagency Breast Cancer and Environmental Research Coordinating Committee.
We cannot afford to ignore the research on environmental factors. By addressing this issue we will ultimately save lives and spare countless women, men, and their families from enduring this disease. I believe that in the future far fewer people will ever have to hear the words "you have breast cancer," but we have a lot of work ahead of us.