It's hard to think of a better place to be for Halloween than New Orleans. Few places have such a great mix of haunted history combined with an all-day and all-night party atmosphere. Rehage Entertainment's Voodoo Experience always rolls into City Park just in time for the party.
It began in 1999 with acts like Wyclef Jean, George Clinton, and Third Eye Blind. Over the years, the Voodoo Experience has featured well-known headliners like Green Day, 50 Cent, Muse, and The White Stripes as well as lesser known, more indie bands like Ghostland Observatory, The Fiery Furnaces, and Metric. Much of the credit for the festival's growth and continued success goes to Stephen Rehage, CEO of Rehage Entertainment, a New Orleans local, and (most importantly) huge live music fan and supporter. If you make it down to NoLa for Halloween this year, here are three bands I would be sure to catch:
WHO:Major Lazer
WHAT: Voodoo Experience
WHERE: City Park - New Orleans, LA
WHEN: Friday, Oct. 28th, 2011
WHY: Major Lazer is a collaboration between DJ/producers Diplo and Switch. Diplo is one of the most well-known producers in the dubstep and hip-hop/electro music arena, working with acts like Kid Sister, Robyn, and even acts as big as Shakira and Snoop Dogg. Switch, another well known DJ, is most famous for his work with Santigold and M.I.A. (the latter introduced the two producers). You've probably heard their most famous beat, "Pon De Floor," sampled in Beyonce's recent single, "Run The World (Girls)." Though the core of group is just these two, their live shows feature a band, hype-man, props, stunts, and a great light show. They will definitely kick off the party properly on Friday night.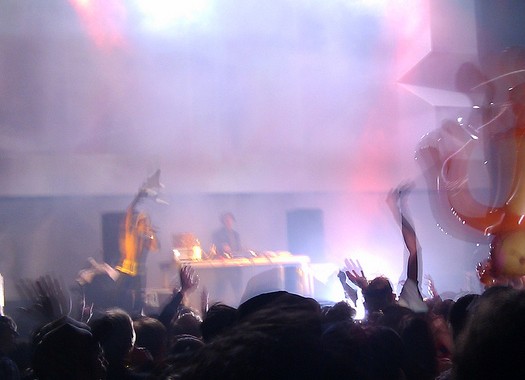 Photo Credit: Retinafunk
WHO:City and Colour
WHAT: Voodoo Experience
WHERE: City Park - New Orleans, LA
WHEN: Saturday, Oct. 29th, 2011
WHY: City and Colour is the performing name of Canadian singer/songwriter Dallas Green (get it?). Though not widely known yet in the US, City and Colour hit #1 on the Canadian charts with his third full-length album, From Hell, earlier this year. He's also put out a number of live albums and EPs since he began writing and performing as City and Colour in 2004. As for his musical style, Green has been accurately compared to Bright Eyes, Ray LaMontagne, and Dashboard Confessional. He always puts on a great show with a very intimate feel - definitely worth catching City and Colour at Voodoo.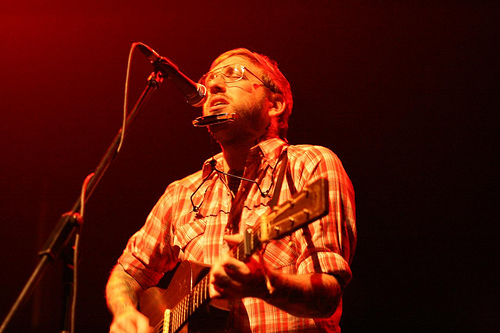 Photo Credit: Bill Shouldis
WHO:Givers
WHAT: Voodoo Experience
WHERE: City Park - New Orleans, LA
WHEN: Sunday, Oct.30th, 2011
WHY: Always great to see a local band play such a large festival. Givers is a new indie band out of Lafayette, LA, creating a great buzz in the past 6 months since releasing their first studio album, In Light. They met while studying at the University of New Orleans and like their recent predecessors The Pains of Being Pure at Heart and The Naked & Famous, Givers mix catchy pop-rock tunes with a male and female vocal. Their music and live show are both full of energy. Check out their recent Kimmel performance of the single "Up up up" if you'd like confirmation.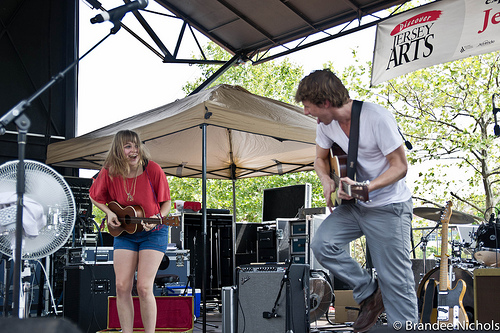 Photo Credit: Brandee Nichols

SUBSCRIBE TO & FOLLOW CULTURE SHIFT
Every Friday, HuffPost's Culture Shift newsletter helps you figure out which books you should read, art you should check out, movies you should watch and music should listen to. Learn more