Today is the first day of the Coachella Valley Music & Arts Festival, better known as simply Coachella. Previously only one weekend per year, Goldenvoice has expanded into two consecutive weekends this year to capitalize on its overwhelming popularity. The event has become synonymous with good music, good times, and good weather, so much so that the festival sells thousands of tickets months before the lineup is announced. Tomorrow will kickoff the first weekend, and with set times announced just a few days ago, attendees are busy scheduling their weekends and making the heartbreaking decisions of which band to catch and which to forego during conflicting performances. Though both weekends promise identical lineups, it's unclear if the set times and locations will be the same or shifted around next week.
Coachella is one of the best music events of the year because it still has that pure "we all here for a good time" quality to it. Though its expansion and regulations have had to increase due to its size and popularity over the past few years, they've done a good job of keeping the balance with fans. The Empire Polo Field, where the event takes place, is always in great condition and you rarely see any sort of security hassling attendees inside. With five performance areas, three tents and two outdoor stages, there is always great music going on somewhere. Indie rock, electro-dance, and hip-hop all blend seamlessly well together, as do the fans who usually want to catch a little bit of everything. Below are my recommendations for three shows to be sure to catch, either this weekend or next.
WHO:Kendrick Lamar
WHAT: Coachella 2012
WHERE: Coachella Stage (Main Stage)
WHEN: Friday, April 13th
WHY: Kendrick Lamar is one of the most talented artists to come out of the underground hip-hop scene in the past year. His digital-only album Section.80 is solid from start to finish. It's rare to find a young MC who raps with so much honesty and can incorporate a good hook. It's likely Kendrick Lamar will be making a second appearance on the main stage on Sunday night. He recently released a single called "The Recipe" featuring Dr.Dre and was signed to Aftermath Entertainment last month. Originally from Compton, CA, it's always extra fun to watch a Southern California native make their Coachella debut.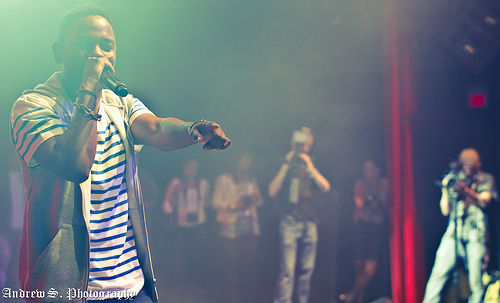 Photo Credit: TheComeUpShow
WHO:Radiohead
WHAT: Coachella 2012
WHERE: Coachella Stage (Main Stage)
WHEN: Saturday, April 14th
WHY: If you're a fan, you know their live shows can be scarce, so a headlining set at Coachella is one that shouldn't be missed. A live Radiohead show is an experience that you just can't get from listening to one of their albums or watching videos on YouTube. They are a band that is meant to be heard on stage and their Coachella set will undoubtedly be ethereal, manic, and most certainly memorable. Past performances have included old favorites like "Everything In Its Right Place" and "Kid A," as well as rare and reworked new tracks like "The Daily Mail" and "Bodysnatchers." No song sounds like a cut copy of the studio version, and the bands live alterations and reworkings are intricate and all-encompassing. The legendary British group is known for never delivering the same show twice, and with a week between their two sets, you can be sure that they will pull out all the stops and cook up something phenomenal for each one.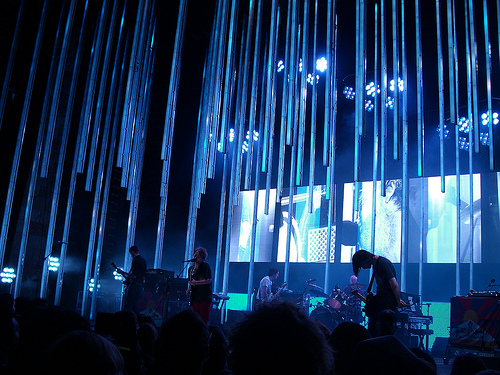 Photo Credit: Josh Mock
WHO:Avicii
WHAT: Coachella 2012
WHERE: Sahara Tent
WHEN: Sunday, April 16th
WHY: Only a few select artists can get the crowd dancing during an 11pm set on Sunday night. Three days spent in the desert walking, standing, dancing, and partying leaves the average attendee drained. Enter Avicii. His current dance track, "Levels," is everywhere from radio to your 10 year olds iTunes and has 10s of millions of views on YouTube. Originally from Sweden, Avicii has played around the world, including major electronic festivals stateside like Ultra, EDC, and Electric Zoo. There are a limited number top tier DJs/producers out there and Avicii is fast becoming one of them. Great way to close out the weekend.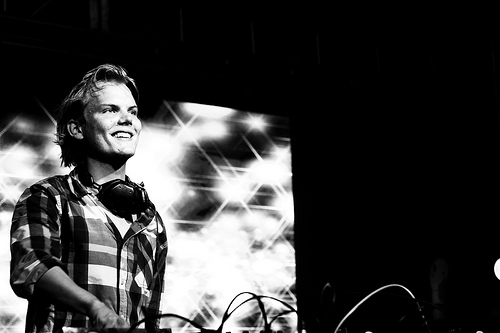 Photo Credit: Shawn Tron