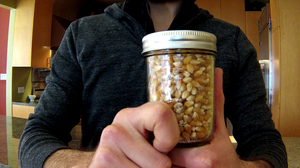 Check out the fun video:
Microwaves are used for speed, but when it comes to popcorn, the microwave doesn't get the job done any faster than the old-school method. Stovetop popping is super simple, super fast, super tasty and a whole lot healthier.
Once you try popping corn on the stovetop, you'll never go back to the microwave.
SUBSCRIBE TO & FOLLOW LIFESTYLE
All the meal hacks and indulgent snacks. You're welcome. Learn more