"American dance is a fugitive art, resistant to capture, elusive in definition, and difficult to quantify." - Douglas C. Sonntag, Director of Dance for the NEA, 2003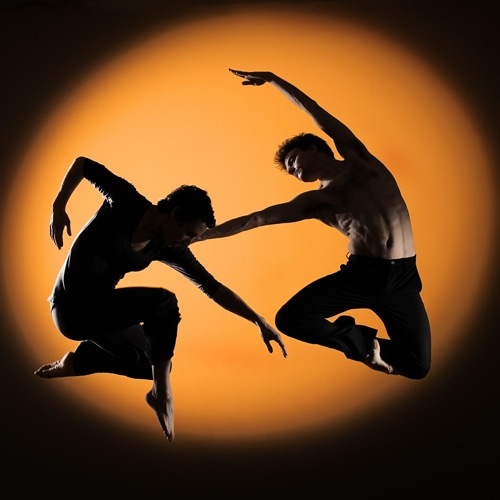 Image courtesy of skybetter and associates, photo credit: Tom Caravaglia
Contemporary dance has an image problem. Its impermanence makes it difficult to critique, its apparent opacity makes it impossible to 'sell,' and the bureaucracy around dance production is resistant to innovation. Online crowd-sourced fundraising and audience engagement seems, to some, a natural tool for the dance community to ask its audiences for help, but in the face of overwhelming fear by much of the dance establishment to online exposure, precious few dance companies have successfully implemented online engagement and development plans.
Yet a new study released by the National Endowment for the Arts may ease tensions around electronic media and audience participation, and proves the necessity for wide-spread and consistent online audience engagement. The NEA report, Audience 2.0: How Technology Influences Arts Participation, persuasively makes the case that online arts engagement supports, extends, buffers, and diversifies real-life arts going audiences. While this seems obvious to many, it may be the proof that boards and administrators need to seriously contend with online and social media. Marc Kirschner, founder of Tendu TV wrote on the Dance/ USA blog,
"a general consensus throughout many dance company boards maintains that risk should be avoided, instead of managed. Progressive initiatives are stalled because decision-makers are unfamiliar, don't understand, condescend toward or don't even use the new technologies."
This lack of understanding of online culture at the highest levels is a certain cause for dance's lag in attendance behind other art forms. According to the 2008 NEA Survey of Public Participation in the Arts, a mere 7% of the US adult population participates in live dance performance, including ballet. That number increases to just 7.9% when those who participate through electronic media are included. The dance community must do a better job of entertaining and educating individuals through online engagement. While the primacy of live dance performance is not in doubt, its scalability is. Given artists' diminishing access to performance venues, and declining ticket sales across the board, the relative popularity of television programs like "Dancing with the Stars" and entirely online dance spectacles like "The LXD" attests to a national interest in dance that the contemporary dance community has utterly failed to address. If people must see contemporary dance performance to appreciate it, given the hundreds of millions of individuals with known interest in dance, online audience engagement is arguably a more effective medium for dance than the proscenium stage.
In a recent Time Out New York interview, dancer / choreographer Savion Glover pointed to kids texting in dance class as evidence of technology "seeping into the arts." From the teachers' standpoint, this can be frustrating, but as artists and community organizers, we are missing an incredible opportunity if we do not allow time, space, and exploration of this technologic platform to develop. With over half of all U.S. adults (53%, or 118 million) participating in the arts through electronic and digital media, we are more than missing the party if we continue to maintain our distance.
Contemporary dance was born of a want to break free of the constraints of aristocratic balletic form. Free movement, modern psychology, and social commentary shaped the art from its infancy, and technology is its next frontier. Ballet did not fade with the advent of contemporary dance- its existence has arguably been prolonged by the hands of contemporary movers. Likewise, live dance performance will not be obsoleted by the next evolution of technology driven, influenced, and inclusive dance presentation. If anything, it will survive because of it.
SUBSCRIBE TO & FOLLOW CULTURE SHIFT
Every Friday, HuffPost's Culture Shift newsletter helps you figure out which books you should read, art you should check out, movies you should watch and music should listen to. Learn more