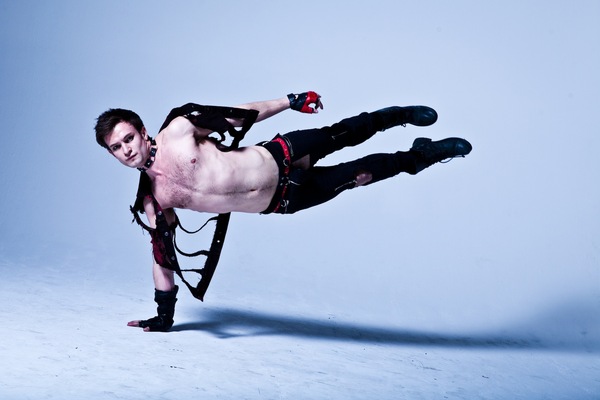 Photo courtesy of Keigwin and Company
On a warm Friday afternoon, I sat facing twelve casually joking, self-effacing young dancers. Larry Keigwin, to my left, spoke about the piece we were about to see, a new work, aptly named 12 Chairs. As the music -- a new composition by Jonathan Melville Pratt -- started, the dancers were instantly activated. With a crispness that only comes with clear direction, the piece began -- a slow build through confined gesture, toward exploration, a testing of boundaries, and finally the release into full movement. Subtly characters emerged -- a wash of personality shining through individual dancers, rather than narrative imposed atop performance.
Refreshingly, the other works I saw -- both Trio and Contact Sport -- held similar surprises. This seems a through-line in Keigwin's work, an authenticity drawn out through the collaborative process. Every movement and emotional choice is clean. Absent from the program is the awkward fuzziness I so often see in contemporary dance, wherein even the most polished dancers' bodies noticeably question the choreography. Keigwin, the dancers he works with, and the work itself could perhaps be defined by a foundation of trust. As an audience member, I believe in the journey each piece takes and am willing to follow where it leads. More importantly, I was moved -- I left feeling as though I'd experienced something -- an unfortunate rarity in today's landscape.
Dancers in the company include:
Matthew Baker, Ashley Brown, Aaron Carr, Brandon Cournay, Justin Dominic, Ariel Freedman, Kile Hotchkiss, Kit McDaniel, Emily Oldak, Gary Schaufeld, Emily Schoen, Jaclyn Walsh, and Erika Wuhrer (company apprentice)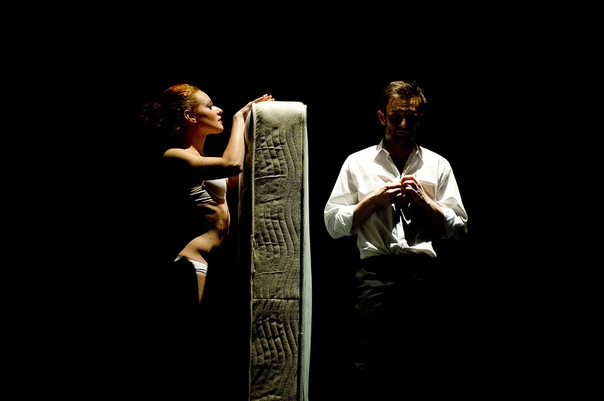 Photo courtesy of Keigwin and Company, Photo credit, Christopher Duggan
SUBSCRIBE AND FOLLOW
Get top stories and blog posts emailed to me each day. Newsletters may offer personalized content or advertisements.
Learn more