Summer and skewers go hand-in-hand, so put one of these crowd-pleasing kebab recipes on your next party menu. Food is just more fun when it's served on a stick.
These chicken skewers marinated in honey, lime juice and Sriracha are every bit as good as they look -- and, if you've never tried Sriracha, this is the perfect recipe to taste just how delicious it is. GET THE RECIPE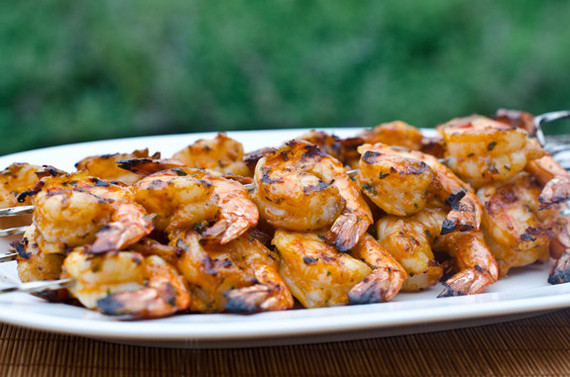 In this easy recipe, shrimp are quickly marinated in olive oil, tomato paste, lemon, garlic and herbs, and then grilled until plump and slightly charred. It's perfect for summer entertaining because all of the prep is done ahead of time. GET THE RECIPE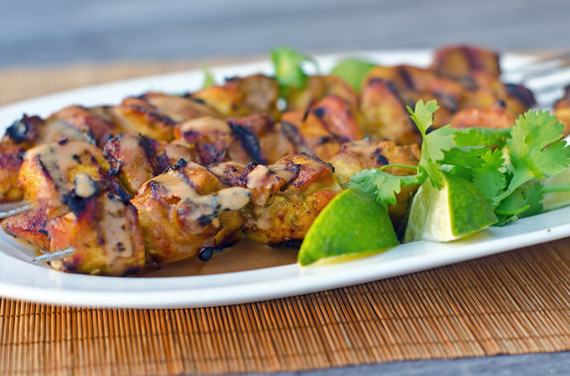 This recipe originally comes from food writer Alice Currah of the blog and book, Savory Sweet Life. The curry-flavored chicken is delicious in its own right, but it's the rich coconut-peanut sauce that takes it over the top. GET THE RECIPE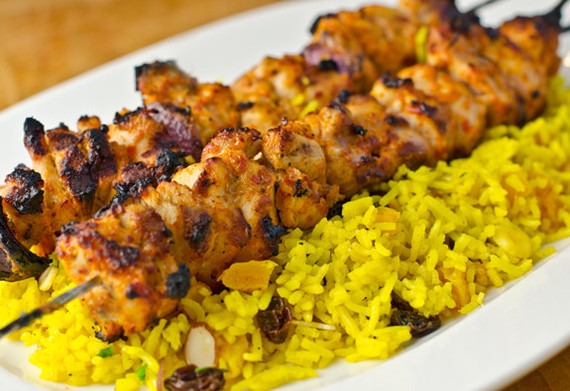 In this recipe, chicken thighs are marinated in a tangy blend of Greek yogurt, lemon and spices, then grilled on skewers until golden brown. Everyone seems to love it -- in fact, the first time I made it for a crowd, I actually ran out of food. Lesson learned: make extra! GET THE RECIPE
SUBSCRIBE AND FOLLOW
Get top stories and blog posts emailed to me each day. Newsletters may offer personalized content or advertisements.
Learn more